Lawpath Product Update (February 2021)
Check out all the latest features and updates for February 2021 including our new Document Library and eSign features.
Reading Time:
2
minutes
At Lawpath, we want to make sure we're constantly improving our platform and February has reflected this. Improvements to our document library and new eSign features are just the beginning.
Here we'll provide a quick summary of all the new features and additions we've made during the month of February.
Updated dashboard – Ask Lawpath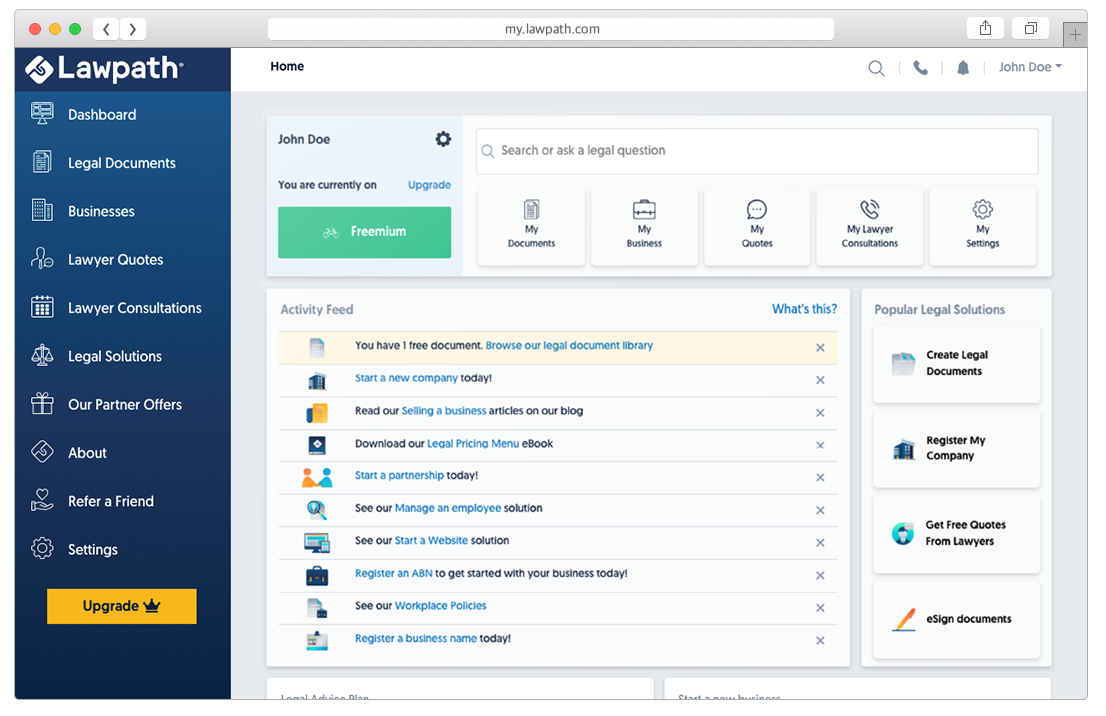 Our new dashboard has made it even easier to have your legal questions answered. The intuitive 'Ask Lawpath' feature is right at the top of your dashboard, giving you access to legal guides, finding the right documents for your needs and helping you with all your legal questions. This feature also covers the content of documents you create. For example, if you're looking for a document you created for a certain supplier, you can simply search for their business name. 
Improved Document library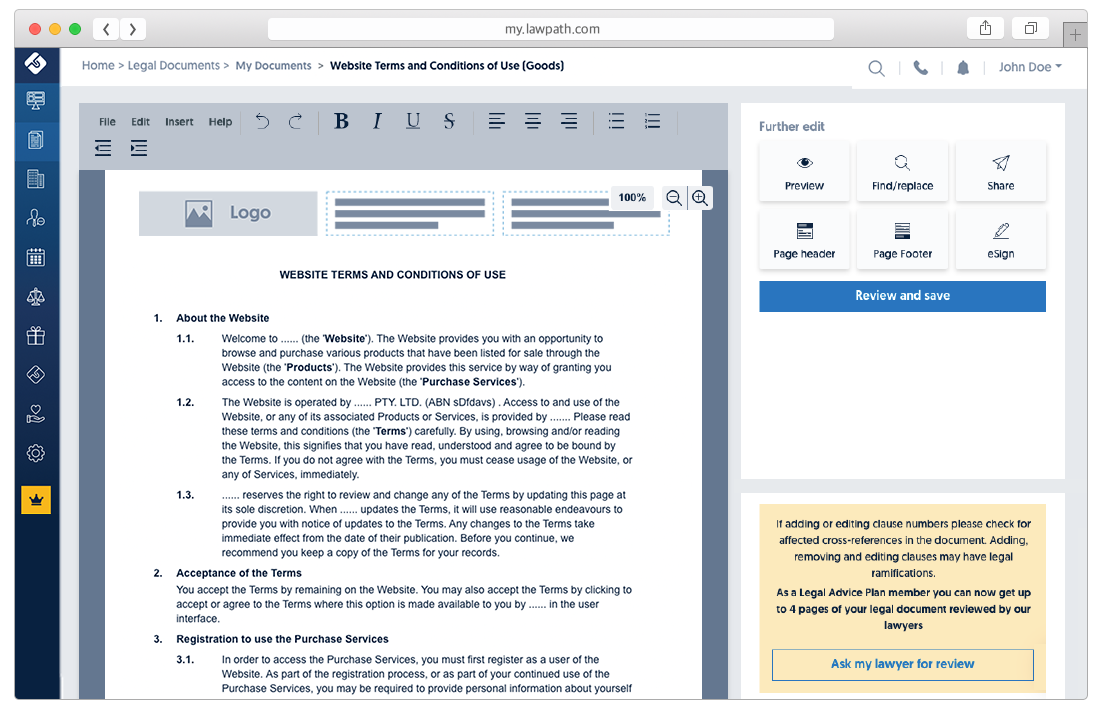 The way documents are stored and the way you see information about documents has been improved. We've implemented an informational panel in the library display. This shows users related documents, the date, user who created the document and the document share history. Users can also add relevant notes for each document.
eSign audit trail
Our eSign feature now comes with even more information. Every time a document is signed, a trail is created giving the user the following useful information:
The document creation date
If or when a signature has been requested
When a document has been signed
When a document has been completed
Details included for each signer: Name, email, time of signature, IP address, Document ID.
This creates even more certainty regarding who is signing the document, strengthening the legitimacy of the eSignature feature.
You can test out the improvements to our eSign feature below:
You can also upload pdfs yourself onto our platform to use our eSign feature.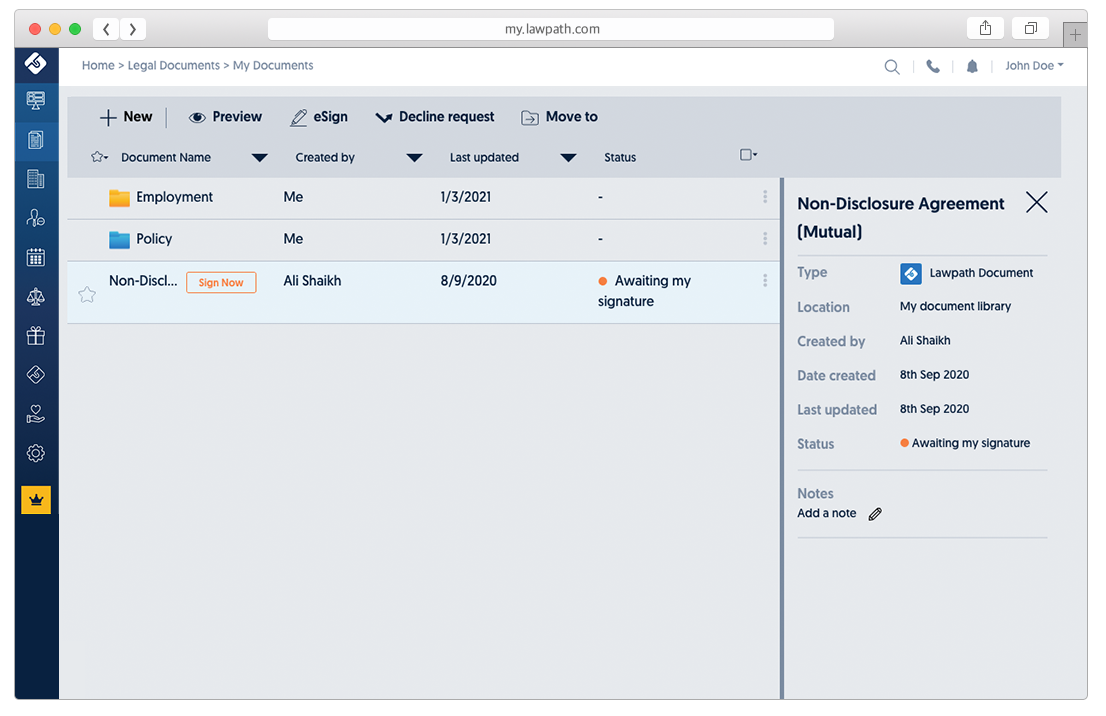 Document Editor Improvements
We want to create the best user experience. This means making our document editor even more customisable. Some of these exciting new features are listed below:
Users can now add tables to their documents.
You can add page breaks and manual paragraphs into documents, creating separation between various paragraphs or pages of a document.
Users have increased control over list styling.
Accessing our new updates
These updates are all available on our platform for you to use now. Visit our legal documents library or log into your account at my.lawpath.com. Please also contact support at [email protected] if you have any issues using our new features.
Don't know where to start?
Contact a Lawpath consultant on 1800 529 728 to learn more about customising legal documents and obtaining a fixed-fee quote from Australia's largest legal marketplace.
Author
Gopi Giri
Gopi is currently a graduate in the legal documents team at Lawpath. Gopi is interested in cyber law and future innovations in the legal industry.