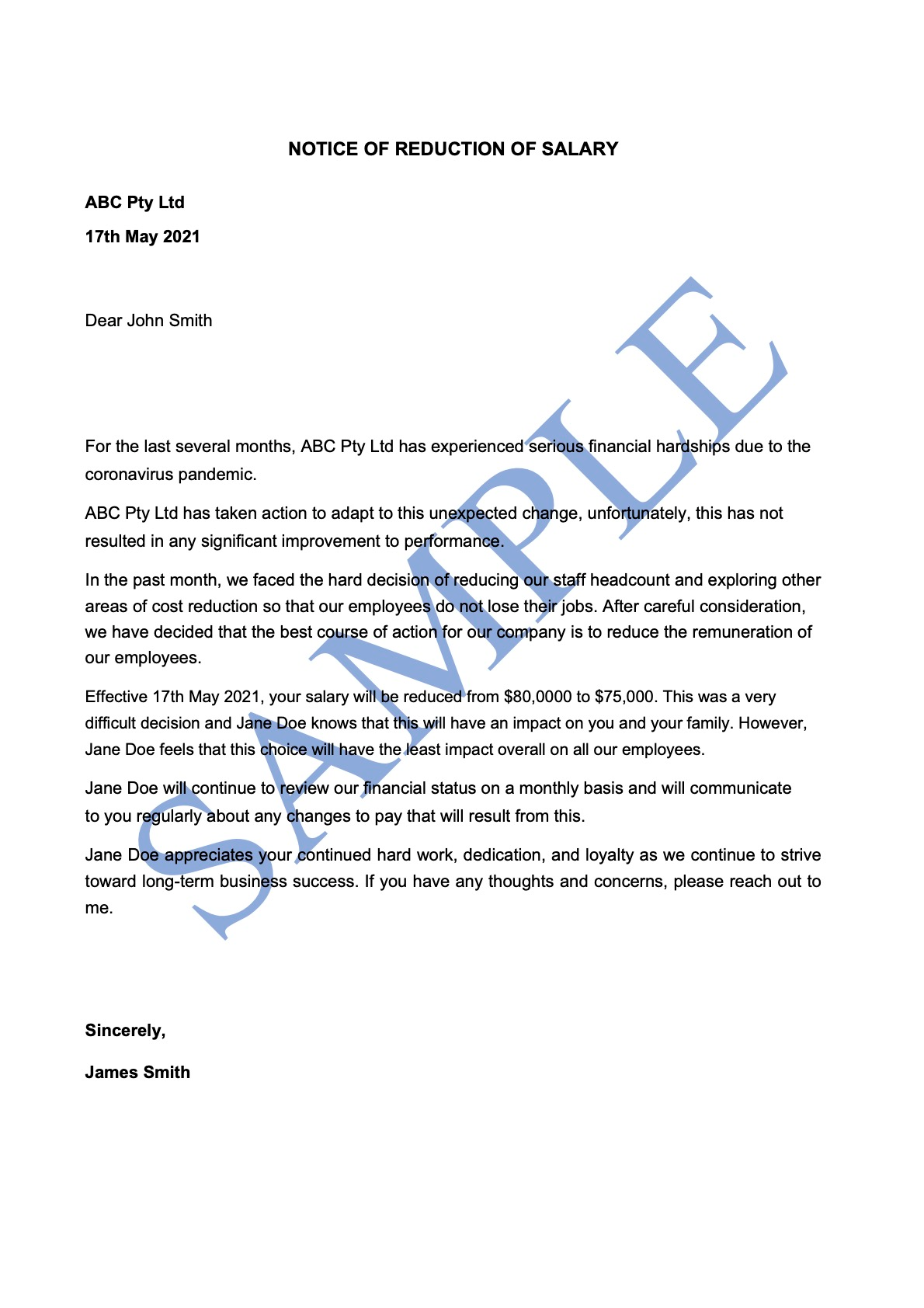 Notice of Reduction of Salary
eSign with Lawpath
1st document free
Under 5 minutes
Last updated May 17, 2021
Suitable for all Australian states and territories
This Notice of Reduction of Salary is a letter explaining that you are reducing an employee's pay when your business is facing challenging times.
Get 1st document free
Document Overview
The reduction of salary should always be authorised in writing by the employee and is principally for the employee's benefit. A written record can help protect your business if any questions or legal issues arise regarding the pay reduction.
You can face up to $12,000 in fines if you do not have ethical reasons to do so. Therefore, it is recommended that you communicate with your employees before reducing their salaries in order to obtain their understanding and reach a mutual agreement.
Use this Notice of Reduction of Salary if:
You would like to reduce an employee's pay due to reasons other than their performance.
You would like to concisely explain to the employee why the pay cut is necessary.
You want to follow all the proper processes in reducing the employee's pay
You would like to have a record of the reduction of salary.
What does the Notice of Reduction of Salary cover?
Explains the reasons why the pay cut is necessary.
Informs the recipient when the pay cut will be implemented
Sets out the new pay rate and the effective date
Other names for Notice of Reduction of Salary include:
Notice of Pay Reduction
Salary Reduction Letter
Notice to Reduce Payment
Notification of Pay Deduction
Further information:
Document Reviews
No reviews available.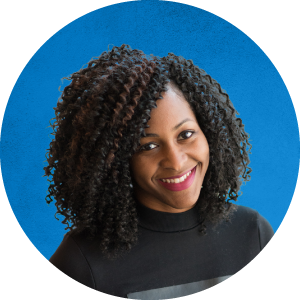 Not sure what you need? Call and speak to one of our consultants on
1800 529 728
How it works
Follow the steps below and you'll have your ready-to-use document in no time.
Step 1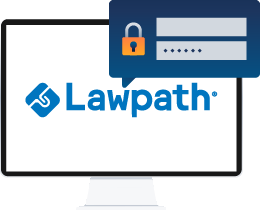 Set up a free Lawpath account
Step 2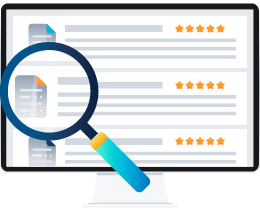 Search and find the document you need from our list
Step 3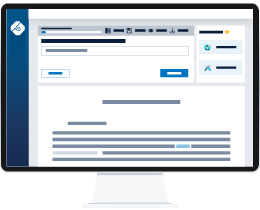 Follow the prompts and fill in all the relevant details
Step 4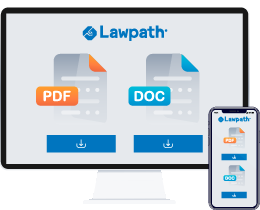 Download your document in ready-to-use PDF or Docx* format. Access from any device, at anytime.
A giant library of template documents combined with a legal marketplace make this a must have for any small business owner.
Create and access documents anytime, anywhere by signing up to our monthly or annual subscription plan
Sign up now