Register your business name
Kickstart your business with everything you need to start trading in one place. We register your business name online from
$139

$80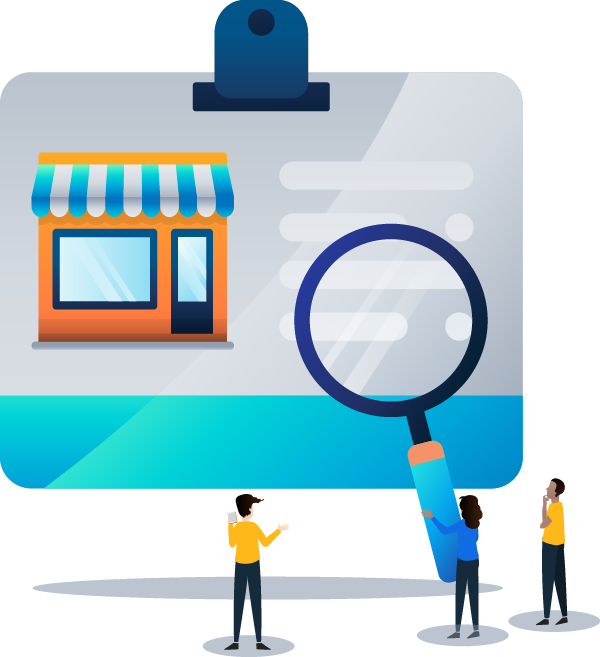 Check Availability
Our customers say

✓  Instant Application Submission
✓  Free Trademark Search Report
✓  $10,000+ Worth of Extras and Partner Offers
We've helped over 200,000 Australians
✔ Verified ASIC Agent #38902
✔ Verified ASIC Provider #2087
✔ Verified Tax Agent #23868015
Reviews Verified by
Reviews Verified by
Reviews Verified by
Why register your business name with us?
No more paperwork - instant processing online
Complete your business name application in under 5 minutes with our easy online submission form. Our team will be on hand to provide support by phone, live chat and email if you require assistance along the way.
Verified ASIC Business Name Provider:
When applying for your business name, we understand that you want to make sure that you go through a legitimate provider. This is why we're proud to say that we're a verified ASIC software provider, meaning that you can rest assured that your application will be processed properly and securely.
Full-Service Packages Available (including legal protection & offers)
We'll help you kickstart your business with over $10,000 worth of partner offers from AWS, Xero, Canva and more. We'll provide you with everything you need to start trading from the get-go.
A FREE Trademark search report (Valued at $150)
A complimentary business plan (Valued at $99)
A partner offers bundle from top business resources (valued at $10,000)
Check Availability
How does it work?
Step 1
Complete our online application
Enter in your proposed business name and your details to submit the form in less than 10 minutes.
Step 2
Lodge your application online
Your application will be submitted and your business name reserved.
Step 3
Receive your business name registration
As soon as ASIC reviews the application, we send all your registration details to your email.
Frequently Asked Questions
What is a business name?

A business name is a name that your business operates under.

Do I need a registered business name?

The Australian government requires you to register a business name if you would like to conduct a business within Australia that is a name other than your own.

The only instances when you are not required to register a business name is if:

You are operating as an individual and your operating name is the same as your first and last name;
You are in a partnership and your name is the same as all the partners' names; or
You are a registered company in Australia and you operate under your company's name.
So if your name is Joan Smith and you are trading as 'Joan Smith', then you do not need to register a business name. However, if you'd like to trade as 'Joan Smith & Company', then you will need to have this registered, as the business name is not the exact same as your first and last name.

How do I know if my registered business name is available?

You can check whether your proposed business name is available at the top of this page.

If it is available, congratulations! You can then continue on with the application. If the name is not available, you will then have to select a different name that is available.

What information do I need to register for a registered business name?

In order to register a business name you will first need an active Australian Business Number (ABN). If you do not currently have an ABN or it has been deactivated, then you will need to apply for a new ABN or reactivate your existing ABN.

You can apply for your ABN here!

Once you receive your ABN, then you can apply for the registered business name. On our form you will need to provide your personal and contact details as well as your main business address.

How much does it cost?

For a one year registration, Lawpath charges $80. If you'd like to register the business name for 3 years, the cost is $152.

How long does the registration process take?

The form takes about 5 - 10 minutes to complete. Once that is done, we will send the information off to have the name reserved for you. It then takes around 3 - 5 business days for ASIC to review the application and approve your business name. Once this happens, we will then send you the registration details.

When can I officially use my business name?

You can use your new business name as soon as you receive the registration details from us! When you get this information then you can start using it as you see fit, like printing your new business cards and developing your website.

Can I register multiple business names?

Yes, absolutely! There is no restriction to the number of business names that you can register.
We are trusted by...
























The service and speed was fantastic. Would recommend this company to anyone looking to start a company. 5 stars!