What Are the Legal Requirements Behind Telemarketing?
What Are the Legal Requirements Behind Telemarketing?
Looking to get into telemarketing or want to learn your rights? Read this article to find out what telemarketers can and cannot do.
Reading Time:
4
minutes
Unsolicited consumer agreements
Whenever telemarketing occurs and you are offered a consumer agreement that is unsolicited, there are certain restrictions in place the telemarketer must follow. This guide outlines the rules telemarketers are bound by and your rights as a consumer. There are three requirements for a telemarketer to be found to be offering an unsolicited consumer agreement:
the agreement results from negotiations by phone,
a seller, or their sales agent, approaches or calls you uninvited, and
the value is more than $100
If you give your contact details to a business for a specific purpose, and they contact you trying to sell another product or service it still counts as an unsolicited agreement. Also if you return a missed call from a telemarketer even though you contacted them, it still counts as them contacting you.
Things that aren't unsolicited consumer agreements
There are some exceptions to telemarketer calls that do not count as unsolicited consumer agreements. The rights in this guide and the rules that telemarketers have to follow may not necessarily apply to these situations. These exceptions are below:
business contracts for goods and services that aren't usually for personal or domestic use or consumption
donations to charity if there are no sales
agreements renewing existing sales agreements
sales that occur at planned party events

It has to be made clear that the host is offering to sell something and that at least three people are invited.
When can telemarketers call?
It often feels like telemarketers are able to call whenever and at all times of the day. In fact, telemarketers can only call during certain time periods that are established in the Do Not Call Register Act 2006. These are from:
9:00 AM to 8:00 PM on weekdays
9:00 AM to 5:00 PM on weekends
Telemarketers are not able to call at all on Sunday or during public holidays. Before getting further into this article, if you would like to stop being called by telemarketers you can easily put your number down on the Do Not Call Register. This would compel all telemarketers to refrain from calling you. Registering is free and you can put your mobile, home or fax number.
If you want to read up more on the Do not Call Register, including how it works click here.
What must they say?
When a telemarketer calls, they have to tell you three things that relate to their identity and their organization. The first thing is their name, the second is the name and address of the organization they represent, and lastly the purpose of the call.
Your rights as a consumer
If you have agreed to enter into an agreement for what the telemarketer is offering you should know your rights. After you accept the offer, the sales agreement must be provided in writing. The agreement must:
be in clear language
be printed
after receiving it be signed by you and the offeror

the front page must have your signature and the date you signed

set out the full terms and conditions of the agreement
state the total price payable
state on the front page that you have the right to terminate the agreement
be include a form that allows you to cancel the agreement during the cooling-off period
state the seller's contact details (their physical business address, email and fax number) and Australian Business Number (ABN) or Australian Company Number (ACN).
Signing agreements can be quite costly and risky. If you are unsure about whether a particular agreement is right for your needs feel free to reach out to our network of expert lawyers for peace of mind and safety.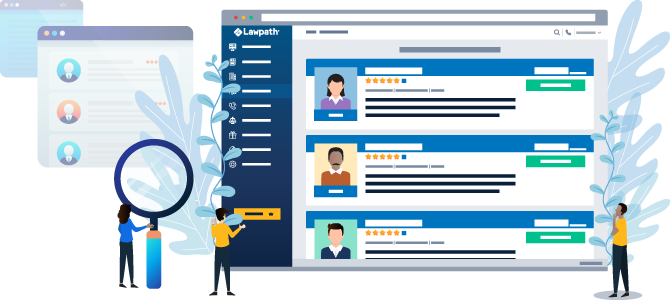 Find your perfect lawyer now
Get a fixed-fee quote from Australia's largest lawyer marketplace
Cancelling rights
If you already have entered into an agreement and are having doubts, know that you can cancel the agreement if wishing to do so. Known as cancelling or cooling-off rights, these rights completely allow you to back out of any unsolicited consumer agreement for any reason without penalty. The cancellation rights only last for 10 business days unless the salesperson has breached your legal rights, in which it can go up to 6 months.
The cooling off period starts the first business day after you receive the agreement document. You can terminate the agreement either in writing or verbally any time during this period. It is cancelled the day you give notice. When this is done, the offeror has to refund all money paid under the agreement regardless if the goods are used or not. You still have had to take reasonable care of the goods however, otherwise the offeror can seek compensation for depreciated value. After you decide to terminate you must return the goods delivered to you or tell the supplier where to collect them. If they don't pick them up within 30 days of you terminating, you get to keep them.
Telemarketer's rights and restrictions
During the cooling off period, the telemarketer is able to supply goods if the value is under $500 but cannot take payment for any goods or services during this period.
Extending the cooling off period
If the telemarketer has done the things listed below the cooling off period goes up to 3 months.
telephoned you during the offer outside of permitted hours,
did not state the purpose of the call
failed to identify themselves.
The period extends to 6 months if:
no information was provided about the cooling off period
in breach of requirements needed in the written agreement
during the cooling off period, the seller supplied goods or services that are valued over $500.
Conclusion
The law grants rights to consumers and puts restrictions on telemarketers. This is to make sure that the marketing environment is safe for the consumer. It is important to know about your rights, especially the cooling off period in order to ensure that you are protected financially. If considering to enter into an agreement, you should always seek legal advice in order to make sure that it is the right choice for you.
Author
Berk Eker
Berk is a Legal Tech Intern at Lawpath, working as part of the Content Team. He is currently in his penultimate year of a Bachelor of Laws and Bachelor of Science at the University of Wollongong. He is interested in the growing relationship between the advancements in technology with the legal world.