Becoming A Franchisor: What You Need To Know (2021 Update)
Becoming A Franchisor: What You Need To Know (2021 Update)
Looking to expand your business? Learn what's involved in becoming a franchisor and move your business in the right direction.
Reading Time:
2
minutes
Key points
Franchising can be a great way to expand your business and brand
Franchisees pay a fee to use your branding and company materials
Famous franchises include McDonalds, Anytime Fitness and 7-Eleven
Introduction
A franchisor is an entity that allows another entity to run a branch of their business. There's many benefits to expanding your business this way, including growing your business, minimising risk and profiting from franchise fees. In this guide, we'll outline everything you should know about becoming a franchisor.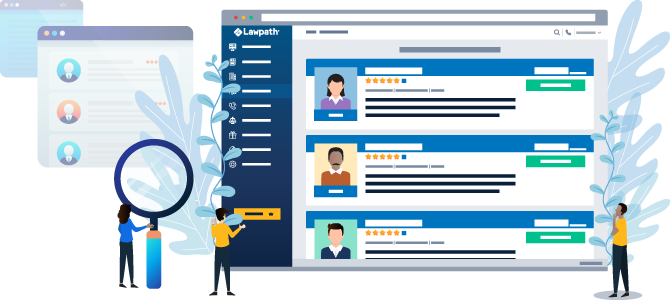 Find your perfect lawyer now
Get a fixed-fee quote from Australia's largest lawyer marketplace
Franchisors
Getting talented individuals to manage your stores in various locations will help grow your business and build up your brand. Another benefit is that franchisees pay you to get a franchise. This means you can receive capital for further expansion without having to take out loans, or look for investors. In addition, the managers of your franchises are likely going to work hard at making the store grow and succeed. If you have a good business model, you can grow your business at relatively low risk. Further, you can grow your business at a rate exponentially faster than if you run it alone.
Franchisees
Entering a franchise agreement can be advantageous for those wanting to get into the business market. One key reason is that most franchise brands are well-established, so you don't have to start from scratch. The Franchisor will provide you with all the brand and marketing materials you need to run the business. You'll also become a part of a franchise team that can provide you with support for similar challenges that you will face.
What are my obligations?
While most franchisor obligations come under a Franchise Agreement, there are a number of legal requirements you should also be aware of. These include:
1. Disclosure
You will need to provide a disclosure statement to a potential or current franchisee at least 14 days before they enter into a Franchise Agreement. Further, you need to inform your employees if a relevant event which may impact them occurs. This includes if your business changes ownership, or your business becomes the subject of legal action. You might also need to update your statement within 4 months after the end of each financial year.
2. Good faith
You must act reasonably and not exercise your powers as a Franchisor arbitrarily for some irrelevant purpose. This means you must be honest, and consider the needs of the Franchisee.
3. Lease
If a franchisee leases premises from you for their franchise, you must give them a copy of the lease or agreement to lease within one month after the document is signed, including details of any incentive or financial benefit you will receive as a result of the agreement.
4. Termination
You need to provide reasonable written notice of intention to terminate a Franchise Agreement if the franchisee breached it and allow time for the franchisee to remedy the breach.
What are my rights?
Most of your rights as a Franchisor will be governed by a Franchise Agreement. This may include the right to a management service fee or royalties for the franchisee to use the marks, images and systems of the Franchisor. You can access the full details of your rights and obligations here.
Don't know where to start?
Contact a Lawpath consultant on 1800 529 728 to learn more about customising legal documents and obtaining a fixed-fee quote from Australia's largest legal marketplace.
Author
Dominic Woolrych
Dominic is the CEO of Lawpath, dedicating his days to making legal easier, faster and more accessible to businesses. Dominic is a recognised thought-leader in Australian legal disruption, and was recognised as a winner of the 2015 Australian Legal Innovation Index.