The Difference Between Subclass 457 and 482 Working Visas
The Difference Between Subclass 457 and 482 Working Visas
The 457 working visa has recently been replaced by the 482 visa. Find out how the Subclass 457 and 482 Working Visas are different here.
Reading Time:
3
minutes
It is likely that you're familiar with the Temporary Work (Skilled) Visa subclass 457. Also known as the 457 visa, it was the predominant working visa issued by the Australian Government up until 2018. In March 2018, the 457 visa was replaced by the Temporary Skills Shortage (TSS) subclass 482 visa. Although it serves a similar function to the 457 visa, there are some crucial differences that may mean the difference between your application being granted or rejected. In this article, we'll outline some of the most notable differences between the Subclass 457 and 482 Working Visas.
Differences between the subclass 457 and 482 Working Visas
1. There are two streams for the 482 visa
The new 482 visa has two streams, one for short term visas and the the other for medium term visas. Visas under the short term stream are valid for two years and the medium term stream for four years. However, an applicant cannot simply choose which stream to enter as each stream has a list of eligible occupations. For example, a Marketing Specialist is only on the list for the short term stream and therefore can only apply to have a working visa for a period of two years.
2. Only certain occupations are eligible
Only occupations listed on the Skilled Occupation List are eligible for a 482 visa. These are occupations which are in demand in Australia, with the more in-demand occupations being on the medium-term list. Further, you must meet certain requirements to apply under different occupations. This can include having the requisite tertiary degree or a certain number of years working in the occupation.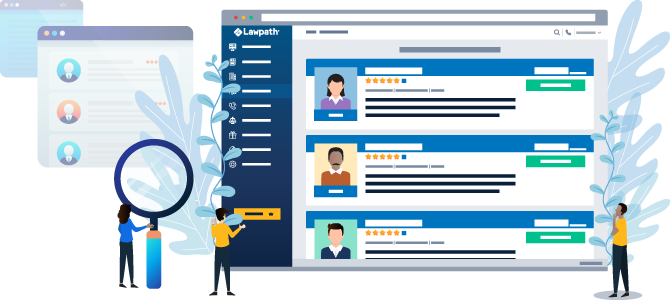 Find your perfect lawyer now
Get a fixed-fee quote from Australia's largest lawyer marketplace
3. Labour Market Testing (LMT) is mandatory
An employer who wishes to sponsor a worker under a 482 visa needs to provide evidence to the Department of Home Affairs that there is no eligible Australian worker who can fulfil the role. You can undertake LMT by posting job advertisements on two certified sources (for example, www.seek.com.au) for a period of 4 weeks. The sponsor then has to provide a list of applicants and reasons for why they were not successful.
4. Stricter English language requirements
Although stricter english language requirements have been around for a few years, the 482 visa requirements are even stricter. A person has to be 'sufficiently proficient' in English to be eligible for the visa. Further, all applicants have to undertake the test (regardless of their income). A person is now only exempt if they are from one of the listed English-speaking countries in the legislation, or apply for an exemption through a labour agreement.
5. You can only renew it once (onshore)
In the past, holders of the 457 visa could reapply for their visa and have it renewed for another 4 years. However the 482 visa is only allowed to be used twice onshore. This means that if you have used the visa twice, you cannot use it again. Because of this, the pathway to citizenship for visa holders is more difficult. You can apply for a third visa outside of Australia, but an employer needs to be able to prove a genuine need for you to keep working in Australia.
6. Cost
One of the most important changes is the overall cost of the visa. There is a separate fee for the nomination and visa application, although these are lodged together. The application fee for the short term stream is $1,175, with the fee for the long term stream being $2,455. However, this doesn't include other fees such as health and police checks, the nomination fee, and legal fees.
The Subclass 457 and 482 Working Visas are markedly different, and it's important that current holders of 457 visas and those wishing to apply for a working visa in the future understand these changes. It is also worth seeking the advice of a visa lawyer or migration agent to ensure that your application meets all the requirements and is lodged correctly.
Author
Jackie Olling
Jackie is the Content Manager at Lawpath and manages the content team. She has a Law/Arts (Politics) degree from Macquarie University and is a solicitor in NSW. She's interested in how technology can help shape the future legal landscape.