How to Start a Driving Instructor Business in NSW
How to Start a Driving Instructor Business in NSW
Thinking of becoming a driving instructor but unsure how? Keep reading to find out what you should expect when starting your very own driving school.
Reading Time:
3
minutes
Becoming a driving instructor is an appealing business for many. It offers flexible work hours, a good hourly pay rate and an opportunity to do things on your own terms. If you love driving, teaching people and consider yourself a responsible driver with zero motion sickness tendencies, starting your own driving school is the way to go. But of course, there are certain hurdles you will need to overcome first before becoming a driving instructor and running your business. In this article, we take you through all the steps you would need to take to start your driving school the right way.
Qualifications
In order to start a business as a driving instructor, you must have a Driving Instructor's Licence. You can only apply for this licence if the following requirements are met:
You are 21 years of age and over, and
In the four years prior to your application, you've held a full drivers licence for at least three years.
Becoming a licenced driving instructor
The Roads and Maritime Service of NSW (RMS) must deem you eligible to become a qualified driving instructor. The eligibility process requires that you provide certain documents and go through checks. You will need to:
Provide an Application for Licence under Driving Instructors Act 1992, found here
Have a medical check stating that you are fit to drive. This is to be completed by a medical practitioner in the above form on pages 3-4.
Pass criminal history checks
Provide a Working With Children Check number and expiry date for employment purposes
Supply two specimen signatures and four passport-sized photographs
After these original checks and documents, you will have to pass a 90-question road rules knowledge test in English and without interpreter assistance. Once you pass the test, RMS will issue you with a letter of eligibility. You must hold a current letter of eligibility in order to proceed to the next step: enrolling into an instructor training course. For cars, the training course you must pass is Certificate IV in Transport and Logistics. There are a number of course providers for the certificate. However, you must make sure that the qualification is provided by an RMS-recognised course provider.
Upon completion of the training course, there is one final assessment you need to pass: the Regulator Final Assessment based on the motor vehicle you wish to teach. This test assesses the skills you are expected to possess as a driving instructor. These include presenting lessons, safe driving, commentary driving, and manoeuvres.
After this lengthy process, you will finally be issued a Driving Instructor Licence. This licence has a validity duration of 5 years.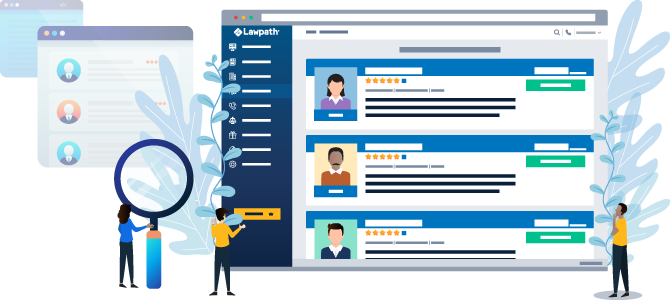 Find your perfect lawyer now
Get a fixed-fee quote from Australia's largest lawyer marketplace
Business structure
Now that you've obtained your qualification, it is now time to start thinking about how you would want your business to operate. What structure do you want your business to have? Most driving instructors operate as sole traders. However, you might want to consider becoming a franchisee of a reputable driving school. This may be costly at first, however, you would be supplied with all the necessary materials to start your business. We recommend that you speak to a business lawyer before purchasing a franchise.
Register your business
To run any business, you require an Australian Business Number (ABN). Applying for an ABN is a simple and quick process. Lawpath offers an easy-to-use ABN registration service to help complete your application in less than 5 minutes.
Once you have your ABN, you can then register your business name. We recommend opting for a name that is nice and snappy to maximise the number of customers you attract.
Final Thoughts
Starting a business as a driving instructor will be a rewarding experience, especially once you start teaching students and helping them through a major milestone in their lives. However, be prepared for a lengthy process that requires patience and determination.
Author
Zeinab Achi
Zeinab is an intern working in our content team, which aims to provide free legal guides to facilitate public access to legal resources. She is undertaking a Bachelor of Laws with a Bachelor of Medical Science at the University of Technology, Sydney.