If you've been working for your employer for 10 years you may be eligible for long service leave entitlements. However, the requirements vary from State to State.
In this series of posts we look at the concept of long service leave within each respective State and Territory. The Fair Work Act 2009 (Cth) regulates employment law. However, long service leave is an entitlement that differs from state to state. Therefore, each state will have it's own legislation relating to long service leave.
In this article, we'll discuss what long service leave is and how it works in the State of New South Wales.
What is long service leave?
When you work for an employer for a long period of time, it makes sense that you should be rewarded with additional leave entitlements. This entitlement is called long service leave. Long service leave is separate from annual leave, in that it only accrues after a number of years and tends to be longer than annual leave entitlements.
Long service leave is also paid leave, meaning that for the time you take off, you'll still receive your wage or salary. However, you cannot simply remunerated for long service leave if you choose not to take it. This means that you can only receive your leave entitlements by going 'on leave'. The exception to this is if you have outstanding long service leave entitlements when your employment is terminated. In this case, your employer would have to pay you out for it.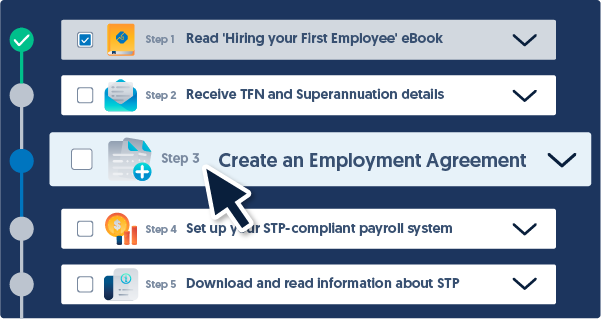 Are you looking to hire an employee?
Use our 'Hire an employee' workflow to complete and check off all your legal requirements.
Start now
Legislation
Long service leave in NSW is governed by the Long Service Leave Act 1955 (NSW) ('the Act'). The Act provides that:
If you have been working for the same employer for 10 years, you are entitled to 2 months (8.67 weeks) paid leave,
After 10 years, you are entitled to to an additional 1 month (or 4.33 weeks) of long service leave for every additional 5 years you work for your employer,
If you have ceased employment with your employer before 5 years of service, you are not entitled to any long service leave.
When you take long service leave, you are paid at your ordinary gross weekly wage.
The Act also entails provisions for pro-rata entitlements after 5 years. These apply if the employee resigns as a result of illness, incapacity or domestic or other pressing necessity. Bonuses and commissions are averaged out and included for employees that are earning less than $144,000 per year. To calculate your long service leave payment, NSW Industrial Relations has a useful calculator here.
Example
John has been working at an accounting firm for 17 years. After having worked there for 10 years, he took 8 weeks of paid long service leave. For the additional 7 years he has been working, he has accumulated 4 weeks of long service leave. This will accrue to 8 weeks if he stays on at his firm for a further 3 years.
Pre-modern awards
If you're employed under a pre-modern award (prior to 1 January 2010), then the provisions of your award will apply. This means that you will be covered by the Federal award rather than the Long Service Leave Act 1955 (NSW).
Key Takeaways
Long service leave is a period of paid leave that a worker can take after they have been employed with the same employer for a continuous period of 10 years. In NSW, long service leave is governed by the Long Service Leave Act 1955, which provides that long service leave is available for all full-time, part-time and casual workers in NSW. It important to remember that you long service leave does accrue over time.