What Should Franchisors Include in Their Disclosure Document?
What Should Franchisors Include in Their Disclosure Document?
Are you a franchisor thinking about franchising your business? Then you will definitely need a disclosure document. Read on to find out what this includes.
Reading Time:
3
minutes
If you are a business owner thinking of franchising your company to a prospective franchisee or already have a franchisee, then you need a disclosure document. The Australian Government introduced compulsory conditions in order to adequately manage franchising. They created the Franchising Code of Conduct which covers the requirements for those entering into a franchisor-franchisee partnership. One of the main aspects of this Code is the requirement to provide a disclosure document. To understand more about what a disclosure document is click here.
What should you include in your disclosure document?
The purpose of a disclosure document is to give a potential franchisee the information they need about the franchise before they make such a significant decision. The document should provide information pertaining to how the franchise operates and any current, past and future information.
Contact details
One of the main aspects of the disclosure document is including all the contact details of any current and past franchisees. This will be done according to the state or territory they are residing in. Further, any past franchisees will need to provide a reason for why they left the franchise system. If any franchisees do not want to provide their details, then they must advise so in writing.
Legal proceedings
You must discose any legal proceedings against the company including the franchisor or directors in the document. As this is a mandatory requirement, if you don't disclose this information you be penalised. Further, the severity of legal proceedings is enough to make significantly impact the decision of a potential franchisee.
Costs
Disclosing the cost of continuing the business is essential. This also includes any additional payments, bills and charges they will need to pay. This may include any third-party payments and ongoing payments. This transparency between the franchisor and franchisee enables the franchisee to feel more secure in their decision.
Arrangements
The disclosure document must stipulate what happens at the end of the franchise agreement. Franchisees need to know what their options are once their agreement ends. A list of the various arrangements that can be put into place must be provided. These arrangements include either renewing or extending the current agreement or going into an entirely new agreement.
If you are a franchisee wanting to know more about your own rights click here.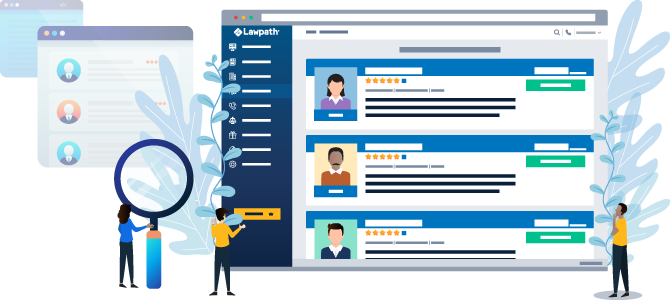 Find your perfect lawyer now
Get a fixed-fee quote from Australia's largest lawyer marketplace
Other key information
Other important features to include in your disclosure agreement are:
Financial information – updated details for a potential or existing franchisee as it shows what the financial status of the franchise is.
Any and all of the intellectual property that franchisor owns and how this can be used by the franchisee.
Business experience of the director and franchisor.
Make sure everything you disclose including any statements is all correct and accurate.
How should I structure and format my disclosure document?
You must follow the same formatting, ordering and headings provided for in Annexure 1 of the Code. Further, it is essential you include a table of contents that includes any other attached documents. Finally, the director or franchisor or someone authorise must sign the disclosure document. If you are not sure exactly how to set our your information then click here to access the Australian Competition and Consumer Commission's own model on how to structure a disclosure document including tips and tricks.
Concluding thoughts
Thus, the importance of having a disclosure document is significant. The document reduces the risk of liability if you are a franchisor and promotes a more secure deal with prospective and existing franchisees. As long as you follow the Code's formatting and include all the required details, you will be safe from any penalisation. Consult a lawyer to help you with this today.
Author
Mahima Bhindi
Mahima is an intern at Lawpath, and is currently studying a Bachelor of Laws degree with a major in Criminology at Macquarie University. Mahima has an interest in legal tech alongside cyber security and criminal law.