The majority of businesses these days have efficient, user-friendly websites where customers can find information and make purchases. When you start a business, launching your website is one of the first things you should do after registration and figuring out the logistics of your operation. Whether you're taking your business online or want to create an eCommerce business, it's crucial to hire a web developer if you yourself do not have experience in building a website. Alternatively, if you're a web developer, scoring a project can help you build your portfolio and increase your reputation.
Key points
Hiring a website developer will help ensure you launch a functional and appealing website
Outsourcing this by hiring a website developer can be a more cost-effective option and ensure the website is built well
It's also important to ensure the intellectual property rights of the site are transferred to you once the work is complete
Benefits of hiring a web developer
You can hire a website developer through freelance companies, web development companies, or as individuals. Developers are highly skilled and trained in their field. Having someone take care of your website's infrastructure and functionality means you can focus on growing your business. Before you start, it's important to make sure your Agreement has clear terms and conditions. This will protect both you and the other party.
What is a Website Development Agreement?
A Website Development Agreement governs the relationship between a website developer and the customer. This Agreement has key clauses which include:
Guidelines for the website
Deadlines and also development phases
Intellectual Property
Payment
Maintenance of the site
Testing of the site
This kind of contract allows you to set the terms of the project early on, to ensure there is no confusion or miscommunication down the line.
Protecting your Intellectual Property (IP)
When the website is complete, it is normal to expect the site to become your creative property. However, website content (aside from Trademark assets) is protected by copyright. This means the right automatically attaches to the creator (the website developer in this case). To ensure the copyright becomes the property of the business who hired the developer, rights can be transferred using an Intellectual Property Agreement. This will ensure that your existing and future intellectual property rights stay with you.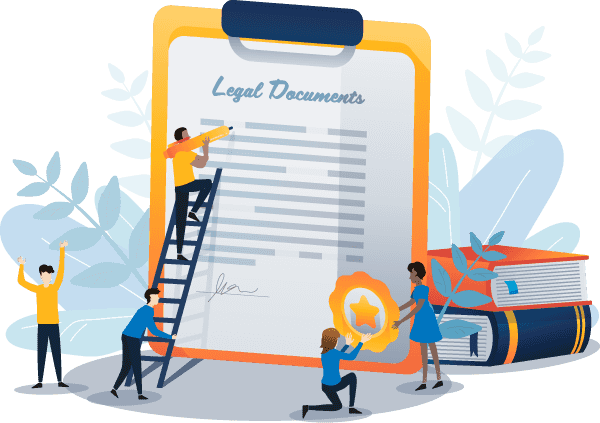 Customise and download your first document with us for free.
Create, eSign & download 300+ important legal & business documents on our platform.
Get started
Do I need a Website Development Agreement for my business?
Outsourcing a key operation such as building your business's website comes with risk. You want to ensure that you get what you're paying for, whilst protecting your business's reputation. Likewise, as a web developer, you want to want to ensure your deliverables and responsibilities are clearly set out and your IP is protected. A Website Development Agreement provides a legal framework for either party to fall back on if a dispute should arise. It will also allow you to start off your professional relationship on the same page, with an understanding of each party's roles and responsibilities. For example, you may expect a sample or layout for the site within 2 weeks, and your website developer may expect to be paid within 1 week of finishing the website.
How do I create my Website Development Agreement?
Creating your own Website Development Agreement takes less than 5 minutes, meaning you can safely begin building your website as soon as possible. All you have to do if fill in your details, confirm the terms of the Agreement and send the contract to your developer for signing.