In our new series celebrating local businesses, we interview business owners to learn about their business and what makes them tick. Every business's story is different – as are their goals and plans for the future. We'll delve into the story of how the business came about – from it's humble beginnings to today. Today we're talking to Emille Mendoza, the Founder of Boracay Skin. With Emille's experience travelling to different exotic destinations and studying entrepreneurship, she launched a skin care solution that is both organic and vegan-friendly whilst offering numerous benefits to your skin. For Emille, the key is coconut oil, which can moisturise and heal skin, with properties that can also make skin glow.
Interview with Emille Mendoza from Boracay Skin
1. To start, tell us a bit about what your business does
I'm the CEO and founder of Boracay Skin – we sell coconut based beauty products that also make you glow! I'm obsessed with coconut oil and want to share how beneficial it is for the skin with everyone.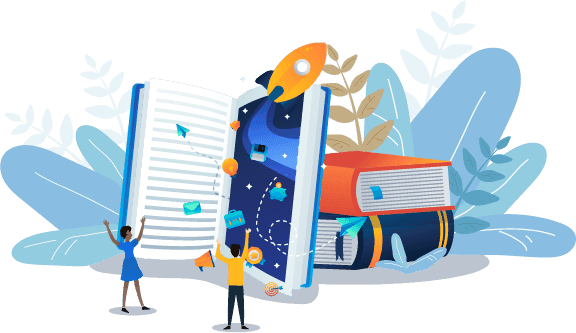 Want to tell your story?
We're looking for business success stories to feature on our website.
2. Tell us more about Boracay Skin and why you started it
I was always interested in starting my own business, even going as far as doing an Entrepreneurship degree at uni. It started with my trip to Boracay in the Philippines back in 2009 where I discovered the benefits of coconut oil for the skin as the locals were selling it fresh. It wasn't until a few years later when I was a flight attendant that my skin was constantly dry (I also suffered eczema) and needed something natural that would really work well to calm and nourish my skin. So from a problem I had personally, Boracay Skin was born.
3. What does an average day look like for you?
My team work on the orders that come overnight in the morning. They're all ready to be picked up by the courier guys by mid morning. I'm always answering emails, having meetings in person and also over Zoom and touching base with everyone involved to keep everything on track. I try to keep my working hours during business hours but I'm known to work in the evenings and at night if need be!
4. What is your biggest achievement/ what are you most proud of?
Two stand out for us. We were stocked in Urban Outfitters in the US which was a huge pinch me moment. And another proud moment was receiving feedback from a customer who said her daughter suffered from eczema and swore by our body oils. She described her daughter's eczema condition and that our body oils have helped nourish her skin! This feedback really hit home for me as I suffered eczema all my life so to know my products gave her some relief was truly amazing.
5. How has the Victorian Government's Small Business Digital Adaptation Program helped your business?
The Program has been great! We hadn't heard of Lawpath until we came across it in the Program and it was exactly what we were needing in our business. We're in a stage of growth which means hiring more people and it was becoming expensive and also time consuming writing up legal contracts and agreements. When we discovered Lawpath, it took the stress out of the legal stuff as well as making it so much more accessible to get legal documents drawn up with just a few clicks and getting some legal advice whenever we needed it.
6 What's the best book you've read recently?
I recently read the Witcher: Blood of Elves. I love the Witcher universe – I played the game during lockdown and that's how I got into the books.
7. Which business leader(s) do you seek inspiration from and why?
Sophia Amoruso. I love her story of how she bootstrapped her business and all the subsequent businesses she has also launched to genuinely help other entrepreneurs. She is a strong leader whilst remaining down to earth. She also started following me on Clubhouse which was pretty cool.
8. What's next for your business?
We have new products coming out this year and hopefully we'll continue growing!
9. What words of advice do you have for budding business owners?
Just start. It's the biggest mental hurdle but once the ball gets rolling, everything else will flow.