In our new series celebrating local businesses, we interview business owners to learn about their business and what makes them tick. Every business's story is different – as are their goals and plans for the future. We'll delve into the story of how the business came about – from it's humble beginnings to today. Today we're talking to Samuel Thomson, the Founder of EcoResults. Samuel's experience in engineering and construction gave him a solid foundation when starting EcoResults, a consultancy company which specialises in ensuring different commercial projects are environmentally sustainable.
Interview with Samuel Thomson from EcoResults
1. To start, what does your business do and what does your role involve?
EcoResults is a consultancy specialising in Environmentally Sustainable Development (ESD) and Waste Management Consulting. New developments around Australia need Energy Ratings, ESD Reports and Waste Management Plans. This is so they can receive their Planning/Development Approval or Building Approval/Construction Certificate. I oversee our ESD and Water Sensitive Urban Design (WSUD) teams and look after HR.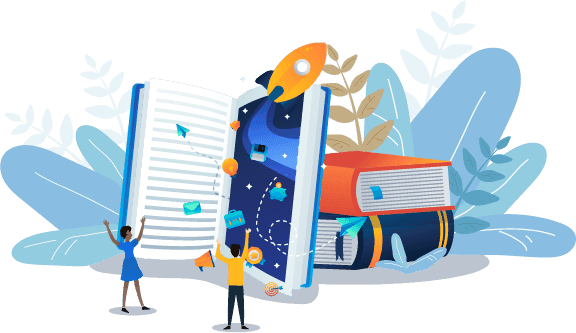 Want to tell your story?
We're looking for business success stories to feature on our website.
2. Why did you start EcoResults?
When EcoResults started in 2010, energy ratings were a relatively recent requirement in the Building Code. Additional ESD requirements were also just starting to kick off in some inner urban Councils. Coming from a Building Design and Engineering background, I could see that it was complicated and also often frustrating for developers, architects and planners to try to meet these requirements. This was in combination with the many other constraints of each project. So we made it our mission at EcoResults to make their life easier and help their projects run smoother.
3. What does an average day look like at your business?
Our workflow is driven by our current projects. Developments can take years to get approval before construction can even commence. Our work often involves an intensive 1-2 weeks of work at Planning/Development Approval stage and then another similar burst at Building Approval/Construction Certificate stage. So our team is always busy working on our assessments/reports or responding to questions from our clients or preparing proposals for new projects. Email is an extremely important tool. However, we believe that engagement with people directly, whether by phone, videoconference or in person is premium. We pride ourselves on having personal relationships with developers, their architects, planners and consultants, as well as with the Councils, Building Surveyors and Certifiers who sign off on our reports.
4. What is your biggest achievement/ what are you most proud of?
We have won several awards over the years but one of the most memorable was for the work we did on Elenara House. This was an historic Rooming House for vulnerable residents of St Kilda, one of Melbourne's inner bayside suburbs. The $6.2m renovation to Elenara House, a 110 year old historic building, replaced shared facilities with 30 self-contained studio apartments. With 7 star NatHERS energy ratings and an ESD rating of Australian Excellence, Elenara House now provides long-term savings on utility bills for residents and the service provider, and also increased quality of life for tenants.
One of the most rewarding moments was the comment from our Government client that in decades working on Rooming House projects they have never seen someone put a doormat in front of their dwelling – visual proof that the project gave these vulnerable members of the community a home they were proud of!
The project was recognised as a finalist in the Environmental Justice category of the Premier's Sustainability Awards, and the Sustainable Communities and Environments category of the IPAA Victoria Leadership in the Public Sector Award in 2018.
5. How has the Victorian Government's Small Business Digital Adaptation Program helped your business?
It has been a great help to have access to legal resources online, as we need them, and we have taken advantage of the 30-minute consultations which have been very helpful. An excellent initiative to help SMEs.
6. What are you most proud of as a business owner?
We often receive positive feedback/reviews, but it is extra special when a member of our team has gone above and beyond to help. For example a project may be particularly challenging and we receive feedback that a member of our consulting team has taken the time to really listen and understand the client's needs and objectives and has then found a tailored solution that meets those needs. Basically I love it when one of our team goes above and beyond to make the project run more smoothly, especially if it is a consultant who has joined us as a graduate!
7. What's the best book you've read recently?
"Tricky People" by Andrew Fuller, an Australian organisational psychologist. Insightful and hilarious – especially if you're finding any personalities in your professional or personal life to be challenging!
8. Which business leader(s) do you seek inspiration from and why?
There are many who have learned that selfishness is not the pinnacle of human existence. We are at our best when we are good to others and kind to the planet. I find it refreshing to read columns by Scott Pape aka the Barefoot Investor. Although he writes about investment he always reminds his readers that strong relationships, e.g. within the family, are more important than profits.
9. What's next for your business?
Over the past couple of years we have been working on improving our processes and procedures to become a well-oiled machine. This has made our workflow smoother and our client experience also better. We now have greater capacity to become the preferred ESD/Waste Management consultant for high value clients.
10. What words of advice do you have for budding business owners?
Do to others as you would have them do to you. Business is not all about winning. Really good business people understand that any deal needs to be balanced between all parties in order to become a solid long term relationship. If you take people for a ride they will never come back with their next job and they certainly won't recommend you. Your most important assets are your relationships with your people, and your clients. Always put yourself in their position and think long term.