A Guide to Proposed Catfishing Laws in NSW
The act of catfishing is not illegal in NSW, but soon could be. Find out here about how laws could potentially address catfishing.
Reading Time:
2
minutes
Catfishing is when someone uses a fake identity (using other people's photos) to talk to someone using online messaging platforms. The person with the fake profile often catfishes with the intent to scam or exploit the victim. Catfishing is becoming increasingly common as social media is making it easier and easier to meet new people, people of all ages and from anywhere in the world. This can be dangerous especially for vulnerable populations such as children who can become easy targets for catfishes.
Current legislation in NSW
At the moment there is some legislation which can cover certain catfish scenarios. For example, section 13 of the Crimes Personal and Domestic Violence Act (NSW) covers catfishing situations where there are acts of stalking or intimidation. Additionally, section 192E of the Crimes Act can cover catfishing situations where the catfish takes advantage of the victim for money or property. These situations are categorised as fraud under the Crimes Act. Lastly, the Criminal Code also has a section which specifically protects minors from online predators who try to exploit children for sexual acts.
However, there are not any specific laws that criminalise the act of catfishing. There has been a call for such law as many catfish cases which do not fall under the above two laws are left unregulated. Victims of catfishing have spoken out about the emotional and psychological trauma that catfishes have caused after months or years of mental manipulation.
Renae Marsden was one of these victims. Marsden was catfished by her former friend, and took her life after discovering that she had been catfished. Despite the mental and psychological harm the catfish had inflicted on Marsden, there was no crime which the catfish could be prosecuted under.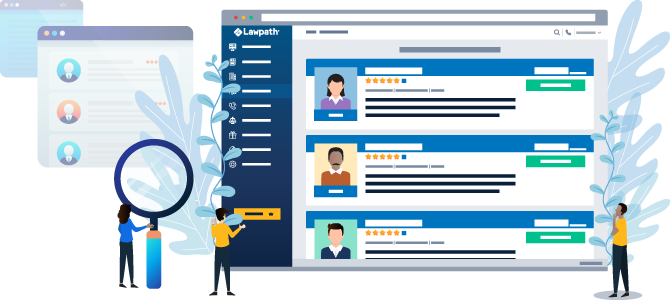 Find your perfect lawyer now
Get a fixed-fee quote from Australia's largest lawyer marketplace
Discussion of Proposed Catfish Specific Legislation
Magistrate Truscott in Renae Marsden's case acknowledged that there was a hole in the State's legislation. Laws did not cover catfishing unless it was for a threat, intimidation or to gain a financial advantage.
Magistrate Truscott encouraged the NSW Department of Communities and Justice to include catfishing in its research. This research was exploring potential coercive control legislation which can be used in domestic violence cases. She stated that the department's research into non-physical forms of violence could be used to address catfishing cases too. This is because they have similar characteristics of trying to manipulate someone.
However, even if catfishing becomes a crime in NSW it's an extremely difficult task to identify and trace the catfish.
Protection Against Catfishing
The eSafety Commissioner has tips on how to spot a catfish situation here. Some tips include:
Reverse image searching their photos
If they know a lot of personal information about you, it may be a red flag
If they inquire about a lot of personal information or ask to borrow money
You can report any sort of online abuse such as catfishing, cyberbullying, imaged-based abuse etc. to the eSafety Commissioner, here.
Summary
In NSW, there are currently no laws which criminalise catfishing by itself. However, catfishes can still be prosecuted it there is threats, intimidation or fraud involved. If you are seeking advice or more information regarding catfishing laws, you can contact a lawyer who can provide tailored assistance in response to your specific situation or question.
Don't know where to start?
Contact a Lawpath consultant on 1800 529 728 to learn more about customising legal documents and obtaining a fixed-fee quote from Australia's largest legal marketplace.
Author
Kelly Ng
Kelly is a Legal Tech Intern at Lawpath, working in the Content Team. She is currently in her 2nd year studying a Bachelor of Law and Bachelor of Communications degree at the University of Technology, Sydney. Kelly's interests lie in Technology Law and Legal Technolgy.