If you find yourself in debt without a clear way out, you might be considering whether you should declare bankruptcy. Indeed, you may already have declared bankruptcy or it might have been applied for by your creditors. Whether voluntary or initiated by a creditor you owe money to, declaring bankruptcy has real consequences – but it can also be a way to clear your debts and start over. In this article, we'll explain what happens when you declare bankruptcy.
What is bankruptcy?
The first thing to note is that bankruptcy applies to individuals, not companies. Unlike the United States, insolvent companies in Australia undergo different processes if they can't repay their debts. These include receivership, administration and winding up under the Corporations Act 2001 (Cth).
When you declare bankruptcy, you hand over control of your assets and finances if you cannot pay your debts. The result of this is that you are released from your debts, but the consequences are serious. You can volunteer to become bankrupt or your creditor/s may apply.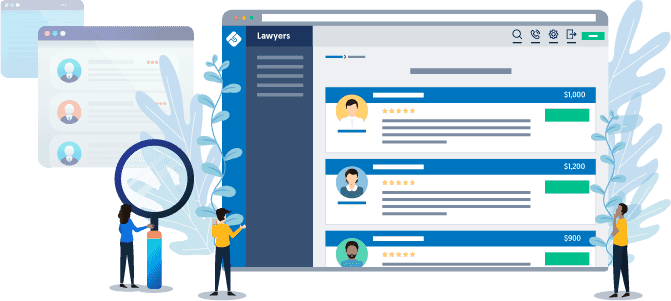 Find your perfect lawyer now
Get a fixed-fee quote from Australia's largest lawyer marketplace
Find a lawyer
When can businesses become bankrupt?
Businesses which enter bankruptcy are usually sole traders. This is because with sole traders, an individual is responsible for all business debts, unlike for companies. Similarly, company directors who sign a director's guarantee may have to apply for bankruptcy if they cannot repay company debts.
What happens next?
1. You lose control of your assets
Your property will fall into the control of the trustee. The trustee will usually sell these assets in order to repay the debts you owe. This includes real property owned by you (real estate), cash, your business premises and leases. Assets which your trustee cannot claim include household items (such as appliances or furniture), your vehicle and superannuation you accumulate after the date at which you became bankrupt. You will only have to make repayments from your income if you earn over a certain amount.
2. Your creditors won't be able to pursue further legal action
Most of your debts will be covered when you enter bankruptcy. This means that your creditors won't be able to pursue legal action against you. However, some debts are not. These include money that you owe to Government agencies (such as Centrelink, HECS HELP or Court fines) and secured debts. If you have secured debts over your assets, your assets will be taken to repay the debt.
3. There are limitations on what you can do
Although bankruptcy may seem like an easy way to get out of repaying your debts, the consequences are dire. Bankruptcy usually lasts for 3 years, meaning that during this time there will be severe restrictions on what you can do and where you can go. Some of these include:
You cannot travel overseas without the consent of your trustee
Your name will appear on the publicly-accessible National Personal Insolvency Index (NPII)
You cannot legally be the director of a company
Your ability to obtain credit or other loans in the future will be impacted
4. The trustee distributes your assets
Your property is then automatically vested in the trustee. The creditors who have a claim will be repaid. If there are not enough funds, those available are distributed in proportion with each creditor's debt. Your assets may also be used to pay for miscellaneous claims. These include the cost of the administration of the bankruptcy and employees and workers' compensation claims.
3. You will be released
Three years and one day after you have filed bankruptcy voluntarily or after you have accepted your completed statement of affairs your bankruptcy comes to an end. Beware that if you do not comply with bankruptcy requirements, the trustee may apply objections to your discharge to extend it. You may also have your bankruptcy annulled if you pay your debts, come to an agreement with your creditors or the court authorises your annulment. Your bankruptcy will also be available to a credit reporting agency for the next 2 years or 5 years from the date you became bankrupt.
Conclusion
Bankruptcy is a way to release yourself from debts that you can't repay. However, it's important to remember that bankruptcy entails real and severe consequences. In most cases, bankruptcy should be seen as a last resort if there is no other way you can repay your debts. If you want further information on applying for bankruptcy, you can get in touch with an experienced bankruptcy lawyer here.

Don't know where to start? Contact us on 1800 529 728 to learn more about customising legal documents and obtaining a fixed-fee quote from Australia's largest lawyer marketplace.