Bankruptcy has far-reaching effects on those who declare it. Although it may erase many of your outstanding debts, there are many restrictions as to what you can do. This extends to running a business, particularly under a company structure. If you're a company director or want to become one, bankruptcy will impact whether you can serve in this role. In this article we explain the rules for company directors (or would-be company directors) who have been declared bankrupt. For more general information about company directors, including their duties, read our article 'Duties of Directors and Officers'.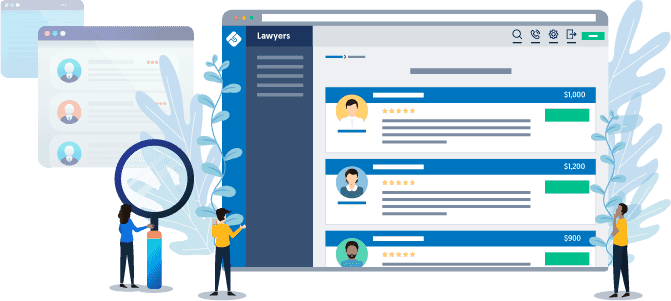 Find your perfect lawyer now
Get a fixed-fee quote from Australia's largest lawyer marketplace
Find a lawyer
What Is Bankruptcy?
Bankruptcy is a legal process which allows people who can't pay their personal debts to take control over their finances. Because debts accrue interest, if a person cannot meet their debt repayments their debt will continue to grow. Bankruptcy can help people to deal with their debts where there is no feasible way of paying them off. This may sound like an attractive option, however bankruptcy also comes with significant consequences. For example, your ability to get credit can be impacted by being declared bankrupt. Here's what happens when you declare bankruptcy:
Your declaration of bankruptcy will be publicly available on the National Personal Insolvency Index (NPII)
This will be reflected in your credit rating or report for 5 years or 2 years after bankruptcy ends
You hand over control over your financial affairs to a trustee
Your bankruptcy will last for 3 years and 1 day
You will need to get written permission from your trustee to travel overseas.
How bankruptcy occurs
There are two ways that you can become bankrupt. The first is that you voluntarily declare yourself bankrupt. You can declare yourself bankrupt by filing a debtor's petition. Secondly, the Court can declare you bankrupt. This happens when a creditor that you owe money to files a creditor's petition against you.
Company directors
Company directors are bound by strict duties. Sometimes, a company director will sign a personal guarantee when taking out a loan. If the company becomes insolvent, this debt then carries onto the director personally. This can lead to a director having to file for bankruptcy. If this happens, they cannot continue directing the company.
Under the Corporations Act 2001 (Cth) a person who is bankrupt cannot be a company director. Section 206B of the act says that an undischarged bankrupt cannot manage a corporation. This includes being a company director. This restriction applies for people declared bankrupt in Australia or in any other country. If you are currently bankrupt, you are not legally allowed to director a company.
What about my company shares?
When you enter bankruptcy, you handover control of your finances to the trustee. This includes your assets such as your house, income received outside of your ordinary income and any shares you own. The trustee can then decide whether to sell your shares or to liquidate the company.
Finally
Declaring bankruptcy can have effects on many parts of your life, and this includes your commercial activities. It's important that if you become bankrupt, you resign from your role as a company director. Further, if you want to direct a company, you will have to wait until your period of bankruptcy ends. If you have further questions about declaring bankruptcy or running a company, it may be wise to get in touch with a lawyer.