New inventions come with the prospect of commercial success for many inventors. To ensure you can hone your invention and bring it to market without competition, it is worth applying for a patent. Patenting your invention averts the risk that your competitor replicates it. Receiving a patent for your invention means that you'll have the exclusive legal right to use it and licence it. In this article, we'll discuss what types of inventions can be patented and how you can apply. 
Why file for a patent?
Patents offer inventors exclusive legal protection for a number of years. As the owner of a patent, you'll be able to decide who can and can't use an invention. A patent also gives the inventor the ability to sell or license their right to the invention to another party for commercial benefit. However, it is not only the inventor who can apply for a patent. Employers and those who have obtained the legal rights to the invention can also apply.
Obtaining a patent can be a difficult process. There are are two forms of patent protection under the Patents Act 1990 (Cth) which offers inventors protection and the exclusive right to their inventions. Patents can be either 'standard patents' or 'innovation patents'. These both have notably different duration processes, protection terms, and eligibility requirements. Most importantly, filing your patent will give you what is called a 'priority date'. A priority date is the date that you first file your patent. Anyone who tries to file a patent for your invention after this date will not be able to.
If you have an invention you would like patent protected, LawPath's expert patent attorneys can help you select the appropriate patent for your invention.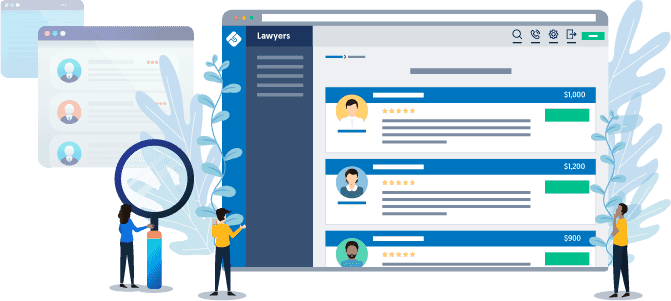 Find your perfect lawyer now
Get a fixed-fee quote from Australia's largest lawyer marketplace
Find a lawyer
Types of patents
Standard patents
Standard patents protect inventions across a wide range of industries. These include manufacturing, construction and medicine. They can take anywhere from 6 months to several years to grant. Standard patents offer protection for a term of 20 years (or up to 25 years for pharmaceuticals). A standard patent gives the holder the right to seek action against infringement and enforce their exclusive rights. In order to receive a patent, you must prove your creation involved an inventive step. Further, your application will be examined to ensure it meets the requirements of the Patents Act 1990 (Cth). A common example of these types of patents are pharmaceutical medicines. A newly discovered chemical compound which cures a medical condition will be able to be monopolised by the inventor for up to 25 years. After this, competing companies will be able to develop the product, lowering prices and increasing market competition.
Innovation patents (prior to 25 August 2021)
Innovation patents are generally quicker and less costly than standard patents. These are common for inventions that have a short commercial life in industries such as technology and media. An innovation patent only needs to demonstrate that an innovative step was involved in developing the product. Innovation patents can take up to 1 month to grant and offer protection for a term of 8 years.
Phasing out of innovation patents
Innovation patents won't be around much longer as they are being phased out. This is because they are predominantly used by larger companies to minimise competition and aren't recognised overseas. After 25 August 2021, you won't be able to apply for them. Innovation patents applied for previous to this date will be still be legally valid for 8 years.
For more information on the differences between standard and innovation patents, check out our legal guide.
Provisional applications
If you are thinking about applying for a patent, it may be worth lodging a provisional application first. A provisional application acts as a notice of your intention to file a patent at a later date. You will be able to refer to the date that you filed your provisional application as the priority date, however you need to have lodged a full patent application (for a standard or innovative patent) within 12 months.
What inventions are eligible?
In Australia, you can receive a patent on a wide range of inventions. These include chemical compounds, business methods or everyday utensils. However other revolutionary patents may include biological inventions such as bacteria and micro-organisms as well as digital and computer processes.
Before applying for a patent, it is important to research whether your invention has already been patented in Australia or another country. You should also take the time to examine existing patents that may be similar to your invention.
What can't be patented?
In Australia, despite the wide range of inventions that can be patented, there are a few categories of inventions that are restricted from being patented. These include:
Human beings and/or their biological processes
Artistic creation (protected by copyright)
Mathematical models
Plans, schemes or other purely mental processes
Notably, the Commissioner of Patents reserves the power to prohibit publication of inventions involving military aspects in the interest of the defence force which will prevent the patent from being granted.
Conclusion
Applying for a patent can be a lengthy process, but the protection you'll receive for your invention has many benefits. Beyond having control how you'll manufacture and commercialise your invention, you'll also be able to take legal action if it's used by someone else without your consent. If you have further questions about applying for a patent, it may be worth getting in touch with patent lawyer.

Don't know where to start? Contact us on 1800 529 728 to learn more about customising legal documents and obtaining a fixed-fee quote from Australia's largest lawyer marketplace.