Business Affiliates: an Explainer
Business Affiliates: an Explainer
No doubt you would have heard of the term "affiliates" before. Find out exactly what it means and the advantages they can bring.
Reading Time:
3
minutes
What is an affiliate?
Depending on its context the term affiliate has several definitions. This is partly why it may be so confusing to actually know what it means. Rest assured however, this guide will boil down exactly what it means in its different contexts. The two main types of affiliates are in relation to the corporate and capital market.
Corporate affiliates
Corporate affiliates are where one company owns some of the shares of the other company. The shares owned by the company has to be less than a majority stake (50%). Another way that companies become affiliated is where both of them are controlled by a separate third party. With affiliated companies both companies keep their operations separate from one another. This would include both companies having separate management teams.
For example, lets say company A owns 30% of the shares of company B. Company A and company B are affiliates. They will keep their own separate management teams and in the event company B goes into insolvency, company A only has limited liability. Meaning that company A will not have to pay for the debts of company B as they are only affiliates. If on the other hand, company A owns 50-100% of company B they are not considered affiliates. Company B will be a subsidiary of company A and company A will be able to control the management and operations of company B.
Advantages of corporate affiliations
Affiliation allows companies to:
Get into a new market
Maintain separate brand identities
Reduce risk
Save on taxes
Retail affiliates
Affiliates in the retail world are pretty common. Essentially an affiliate in this sense would promote and sell the products of a business for a commission. As an affiliate, you would do this by promoting the product through your own marketing channels such as social media, an email list, or website. When a customer clicks on your link to purchase the product, the business knows that it was your link that the customer clicked on. The business then will give you a commission on the amount the customer paid for the product. This is usually between 5-25%.
To read more about affiliate marketing check out our quick article.
Advantages of retail affiliates
Along with making money there are there main advantages of affiliation that set it apart from other business models:
There is almost no cost for the affiliate
No space is needed or money required as there is no need to purchase inventory
No processing is involved for the affiliate such as anything related to the customer service side
If considering becoming a retail affiliate click here for some tips on how to pick the right products and the best ways to market them.
Affiliate Agreements
When deciding to go through with an affiliate relationship a written agreement is drafted between the parties. Similar with other legal contracts, it is important to seek legal advice if drafting or signing an agreement. Feel free to reach out to our network of lawyers in such a situation or for any other legal issue.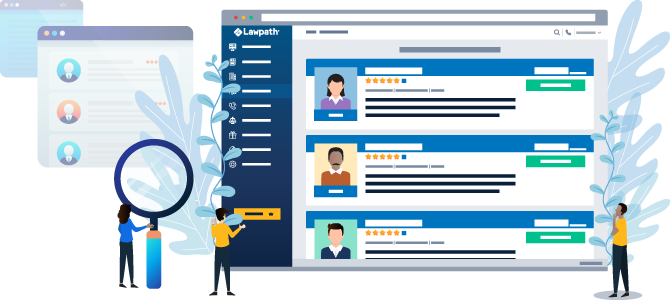 Find your perfect lawyer now
Get a fixed-fee quote from Australia's largest lawyer marketplace
Here are some factors to consider when getting into an affiliate agreement:
Does the agreement set out under what conditions the agreement can be terminated?
Does it state what is meant about the term affiliate?
Is the relationship between the parties clearly set out?
For more factors to consider when entering into an affiliate agreement click here.
Check out our guide on affiliate agreements if wishing to read up more.
Conclusion
Business affiliates can mean several things depending on context. In the corporate setting it relates to a company owning less than a majority stake in another. In the capital market it means a person promoting the products of a business to receive a commission. Affiliations can be lucrative, but they are legal agreements and should be considered with great care before getting into one. You should contact a lawyer to be sure that the agreement is right for you.
Author
Berk Eker
Berk is a Legal Tech Intern at Lawpath, working as part of the Content Team. He is currently in his penultimate year of a Bachelor of Laws and Bachelor of Science at the University of Wollongong. He is interested in the growing relationship between the advancements in technology with the legal world.