Are you tired of receiving the same curt emails, letters and phone calls from debt collectors? It's understandable that you may want to ignore them at this point but it's important that you don't. A debt collector is a person from a credit or service provider or debt collection agency who collects debts on behalf of an individual (creditor or someone on behalf of a creditor) or a company. By the time a debt is chased by a debt collector, the original creditor has passed it on to an external third party. Debt collection can be a nasty business, so here's some tips on how to deal with them.
1. Know Your legal rights
It is important to know your rights so you can familiarise yourself with the law and the debt recovery process. It's also important that you understand the consequences of not paying a debt. This enables you to identify what a debt collector is and is not allowed to do.
Under section 168 of the Australian Consumer Law (ACL), a debt collector is prohibited from:
Using physical force or coercion to make a payment. For example, threatening physical force towards you or anyone else.
Harassing, verbally abusing you or hassling you to an unreasonable extent. For example, shouting at you; making offensive comments; using obscene language; or contacting you at unreasonable times.
Making false or misleading statements. For example, making false statements about how much money you owe or what will happen if you do not pay the debt.
Engaging in deceptive conduct. For example, pretending to be or act for a solicitor, court or government body.
Taking unfair advantage of your vulnerability (such as illiteracy, age or illness), disability or other circumstances affecting you.
Debt collectors must respect your privacy. They cannot reveal information about your financial situation to another person without your permission. Moreover, if a debt collector contacts you over the phone or meets you in person, there are time restrictions they must follow.
For more information about the ways debt collectors can contact you and the time restrictions, check out ASIC'S Money Smart Financial Guide.
If a debt collector is abusive towards you, or misleads or threatens you, the ACCC recommends writing a letter of complaint to your lender using their sample letter of complaint about debtor harassment. If this fails, you can make a formal complaint to the Australian Competition and Consumer Commission (ACCC).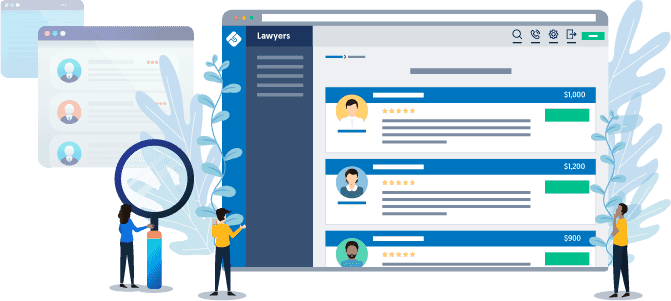 Find your perfect lawyer now
Get a fixed-fee quote from Australia's largest lawyer marketplace
Find a lawyer
2. Know your options
If a debt collector contacts you, there are six options you should consider:
Disputing the debt if it isn't yours to pay
Writing a Cease and Desist Letter requesting that the debt collector stop contacting you. It's important to note however that although this may stop a debt collector from contacting you, the debt will still be payable.
Disputing the debt if you have already repaid it in full. You can send them copies of proof of payment
Disputing the debt if the amount and date of the debt is incorrect or you have paid it partially
Negotiating a repayment plan. The debt collector may allow you to make small payments over a period of time or may offer you a discounted price if you pay up front.
Contacting dispute resolution services to resolve any issues about the nature of the debt
3. Keep records of all correspondence
Always keep written records of all letters and emails that are exchanged between you and the debt collector. It is prudent to photocopy all letters you send or receive, and any receipts or records of payments made.
You should keep records of every phone call made between you and the debt collector, including the date, time, their name, the name of their collection agency and what was said.
4. Ask a professional for help
Dealing with debt collectors can be frustrating, but you do not have to do it alone. You can contact a professional debt organisation, or get legal advice from your local community legal centre, legal aid office, or a lawyer. Some community organisations and community legal centres offer free financial counselling as well. A lawyer experienced in debt collection will be able to advise you on your options moving forward. If you don't pay your debt and it is genuine, the creditor may issue you with a statutory demand or commence legal proceedings to have the debt repaid.
Conclusion
Stress due to looming debts is bad enough, but the law can prevent debt collectors from making your life miserable. You should always be honest with your financial situation. If you have significant debt, there are a variety of options you can consider that may help you become debt-free.

Don't know where to start? Contact us on 1800 529 728 to learn more about customising legal documents and obtaining a fixed-fee quote from Australia's largest lawyer marketplace.