How Should Moral Rights Be Set Out in Contracts?
How Should Moral Rights Be Set Out in Contracts?
Moral rights are vital in protecting the integrity and reputation of creators. So how should they be covered in a contract?
Reading Time:
2
minutes
What are moral rights?
Moral rights represent the legal obligation for individuals to treat the creators with respect. They are relevant to different types of intellectual property, such as literary, artistic, musical, media and dramatic works. Copyright holders own the 'economic rights' to the creator's work. However, moral rights allow creators to still retain their rights in certain forms.
As per section 189 of the Copyright Act 1968 (Cth) moral rights are a right:
of attribution of authorship;
not to have authorship falsely attributed; or
of integrity of authorship.
Additionally, businesses deal with these rights in employment contracts.
Attribution
As the author of the work you are entitled to have the work attributed to you. This means the original creator must always be provided credit. This is particularly relevant when the work of a creator is reproduced. The creator's name must be easily identifiable on any reproduction or adaptation of the original work.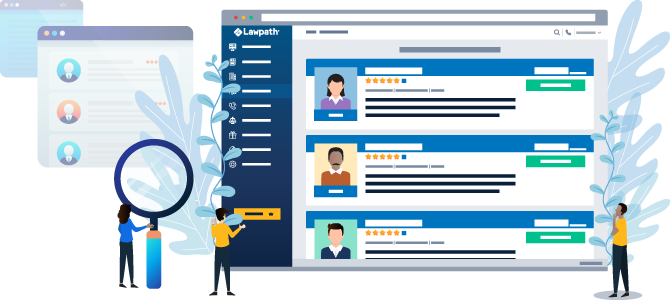 Find your perfect lawyer now
Get a fixed-fee quote from Australia's largest lawyer marketplace
Against False Attribution
The second right means that a third party must not be identified as the creator of a work when they are not. This does not protect against incidents such as where authorship is unclear. It does protect against false attribution made with the intention to mislead. The creator has the right to hold infringing parties responsible.
Moral Rights of Integrity
This right specifically protects the public treatment of a creator's work. Any act which distorts, destroys, alters or mutilates the original work in a negative way will be contravening the creators rights. Essentially, it means that someone cannot damage or alter your work if that amendment has negative effects.
However, the creator has the right to consent to any of these moral rights being broken. For instance, they may consent to have their work falsely attributed for artistic reasons. This is common in statement pieces by contemporary artists.
Moral Rights in Contracts
Moral rights are often set out in intellectual property clauses. These clauses can require the creator to consent in writing, to their work to be used in a way that may breach their rights. Common clauses include consent and indemnity.
A consent clause requires a creator to consent to their work being used without proper attribution, even where the company already owns the copyright to the work.
An indemnity clause is also common when contractors and third parties are present. This means that if a contractor's work breaches any third parties including creators, the business cannot be sued for breaching those rights by using the work. Essentially, the indemnity protects the business from any infringement of the moral rights of third parties and holds the contractor legally responsible instead.
Final Thoughts
In conclusion, moral rights are very important to a business and creator. Therefore, it is imperative that a contract or agreement covers and protects these. If not the creator has the right to hold parties accountable for infringing their rights.
Don't know where to start?
Contact a Lawpath consultant on 1800 529 728 to learn more about customising legal documents and obtaining a fixed-fee quote from Australia's largest legal marketplace.
Author
Liesel Millard
Liesel is a legal tech intern at Lawpath, working as part of the Content Team. She is currently in her second year of a combined Bachelor of Business and Bachelor of Laws degree at the University of Technology Sydney. She is interested in areas of sports, corporate and intellectual property law.