What is the difference between a lawyer and barrister?Find out what the difference is between a lawyer and a barrister here.
Introduction
The legal profession is more diverse than many people think. There's an array of jobs you can have in the legal profession beyond being a lawyer, although many of these jobs interact with each other. For many, the word 'lawyer' is synonymous with a suit, high heels, and the courtroom. Similarly, the word 'barrister' brings to mind images of a white wig and black dress robe. However, beyond legal attire, lawyers and barristers are different – with this difference being more pronounced in some jurisdictions.
A common misperception is that barristers and lawyers are inherently the same, in that they are legal advocates that spend their days in Court. However, in Australia's common law system, many advocates you see representing their clients at trial are barristers. A helpful way to remember this is that a barrister is a type of lawyer – but a lawyer is not always a barrister.
In this article, we'll discuss what makes lawyers and barristers different members of the same profession. Further, we'll explain how these definitions also vary depending on which jurisdiction they operate in.
Key points
Lawyer: Someone admitted to the broader legal profession. This includes being a barrister, solicitor, or judge.
Solicitor: Someone with a certificate to practice law who is not a barrister or judge.
Barrister: A lawyer who has passed the 'Bar' examination in their respective state, studied the bar course, and undertaken their readership with a senior Barrister. They appear in court to advocate on behalf of clients but technically work for the solicitor.
The difference between a lawyer and a barrister is that the latter is a type of lawyer. A solicitor can only become a barrister if they decide to take and pass the 'Bar' examination in the state that they wish to operate.
What's the difference between a lawyer and barrister?
Specifically, barristers are lawyers who specialise in advocacy. 'Lawyer' is a broader umbrella term, which also includes solicitors.
We often hear the words barrister and lawyer used interchangeably. However, there is actually a big difference between the two. 
Advocacy
Advocacy means representing your clients and 'advocating' for their interests. Although all lawyers do this, advocacy particularly refers to representing clients in Court. Being an advocate means you have to also understand Court etiquette and procedures in order to represent your case effectively. Advocacy is the specialty of barristers, who are experts in presenting legal arguments at trial.
Lawyers
In Australia, 'lawyer' is the broad term referring to any person who has been admitted to the legal profession. This can be either as a barrister or solicitor. To be a lawyer, a person must complete a bachelor's or post-graduate degree in law. They also need to obtain their Graduate Diploma of Legal Practice (GDLP). They are then admitted to the legal profession board of their jurisdiction. From this, lawyers in States such as New South Wales can choose whether to:
Practice as a solicitor and apply for a practicing certificate from the State Law body
Train to become a barrister by sitting for the Bar Exam, undertaking the bar course, training under a senior barrister, and gaining admission to the bar
Be a non-practicing lawyer
Lawyers tend to focus on and build experience in certain areas of law. Although you can find generalist lawyers, specialist lawyers are experts in their field and can offer unparalleled advice.
For example, you can find:
A small business seeking legal services might find it helpful to speak to a commercial lawyer, a contract lawyer, or an employment lawyer. Similarly, a criminal lawyer would have expertise in interpreting police reports, reviewing charges, and negotiating with the prosecution.
Solicitors
A Solicitor is someone with a certificate to practice law that is not a barrister or judge. Commonly, if you have a legal issue, you would first find a solicitor to provide advice on your case. Only if the matter proceeds to Court will a barrister be needed. In this case, the solicitor will retain a barrister with the experience to successfully prepare and present your case.
Solicitors can appear in Court as 'solicitor advocates', however, this isn't necessarily their specialty. Solicitors have expertise in preparing documentation, advising clients, and finding legal solutions. In most cases, a barrister will only become involved where a matter is going to trial.
Find your perfect lawyer now
Get a fixed-fee quote from Australia's largest lawyer marketplace.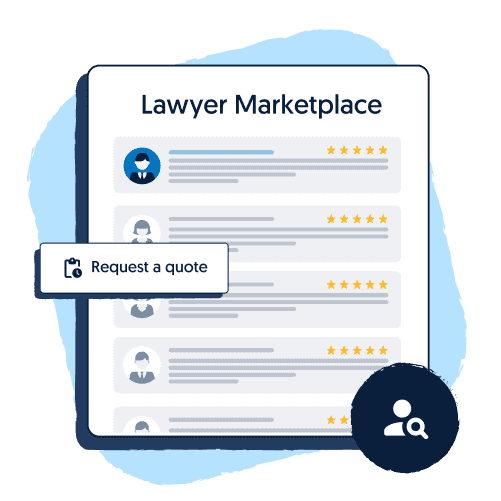 Find the perfect lawyer to help your business today!
Get a fixed-fee quote from Australia's largest lawyer marketplace.
Barristers
When legal disputes enter the Court system, barristers are retained by the solicitor in charge of the matter to appear. Barristers are experts in courtroom advocacy and preparing matters for trial. Barristers will also sometimes wear a white wig and black robe when appearing. Similar to solicitors, barristers tend to specialise in particular areas of law. For example, a barrister who acts for you in a family law matter may not be the best choice to represent you at a criminal trial.
Due to this, barristers also command a higher fee than solicitors but work independently as sole practitioners (not in a law firm). Barristers often work in quarters called 'chambers'. These chambers are fundamentally a shared space, close to the Court, where multiple barristers work. Barristers pay a 'floor fee' to rent out the room in chambers.
Barristers are also responsible for obtaining their own work. Solicitors usually hire barristers on behalf of their clients. Barristers build their client base by cultivating professional relationships with solicitors and law firms. Those who have significant experience and skill can also become Senior Counsel (SC) or Queen's Counsel (QC). They are also colloquially referred to as 'silks'.
Barristers have a duty to accept any and all briefs, so long as it is in an area of law they practice in. This is known as the 'cab-rank rule'. However, this rule does not apply to solicitors who can accept work at their discretion.
Being 'called to the bar'
Solicitors wishing to become barristers in certain jurisdictions have to pass a series of exams. They are also required to undertake a specialised course and undergo a year of training known as a 'readership' under the guidance of an experienced barrister. Upon successful completion of these, they are 'called to the bar'.
These types of lawyers engage in litigation, advising on the outcome of cases and the strategic elements of running a court case. Barristers also draft and review Court documents. As Court advocates, they will conduct court appearances, present their client's case, and argue points of law and evidence while examining the witnesses.
A fused (and unfused) profession
Rules for lawyers and barristers in Australia vary depending on State and Territory. In some Australian States, the legal profession is 'fused'. This means that there is no difference between barristers and solicitors. They also both belong to the same professional society. Barristers can practice as solicitors in a law firm and vice versa. Further, solicitors can also appear in Court.
In New South Wales and Queensland, the legal profession is not fused. This means that barristers practice independently and that solicitors do not usually appear in Court. Barristers and solicitors in NSW and QLD are also members of separate professional societies. For example, the NSW Bar Association and the NSW Law Society. A lawyer cannot be a member of both, but must exclusively practice as a solicitor or barrister.
Conclusion
Lawyers and barristers have a natural overlap in their roles as members of the legal profession. However, they are not the same, most notably in NSW and QLD. Barristers are vital when a matter is going to trial. Solicitors are instrumental at every step before that preparing claims, affidavits, and correspondence. Both barristers and solicitors are lawyers – despite their roles in the legal system being different.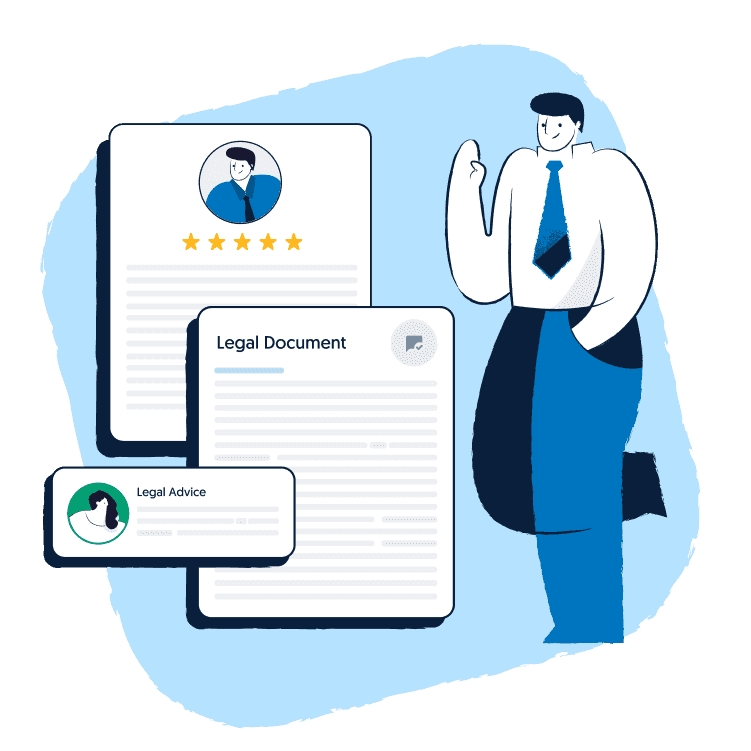 Get on demand legal advice for one low monthly fee.
Sign up to our Legal Advice Plan and access professional legal advice whenever you need it.