How to Open a Stationery Business
How to Open a Stationery Business
Thinking about opening up your own stationery business, but not sure where to start? Find out how to open your own stationery store here.
Reading Time:
3
minutes
The joy of opening a notebook and carving out each page with the fresh ink from your new pen is unmatched. However, stationery has become more than a pencil case and a couple of gel pens. If you're looking to start your own stationery business, you've come to the right place. We have created a guide with all the steps that you should consider before opening the doors to (or launching the website of) your new store.
Create a Business Plan
Starting a new business can feel overwhelming, especially if you have never done it before. At Lawpath we provide a business plan template which can help with goals, product details, business names, etc. A business plan can help you figure out your niche, build your ideas and make them a reality.
Deciding the type of stationery business you wish to open is the first step of your business proposal. Types of businesses include:
Corporate stationery: signage, letterheads, business cards.
Wedding stationery: invites, RSVP cards, table numbers.
Personalisation: monogramming diaries, laptop bags, calendars.
Aesthetic based: monochrome, quirky, minimalistic.
Behind the Scenes
Before you launch, there a couple of things you need to establish to formalise your business. Firstly, you will need to register for an Australian Business Number (ABN). An ABN is a number which identifies you to the government and customers.
Meanwhile, for your website, you will need a privacy policy and terms and conditions. A privacy policy will set out how you will store, collect and use customer information. While terms and conditions help users to understand the rules for using your website.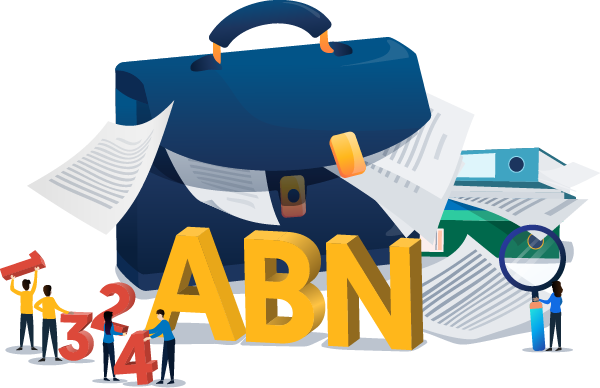 Launch your dream business now
Register for an Australian Business Number (ABN) in minutes.
Personal Branding
Standing out from the crowd is important when creating a new business. The growth of online stores and more people opening small businesses, you could find yourself in a sea with plenty of fish. The first question you need to ask when starting your stationery business is; what makes my brand unique? Write down your values and what you would like your brand to stand for, as this will help you plan your ambitions to separate yourself from the rest. Also, customers are drawn to a business with the same values as them. Figuring out the meaning of your brand, behind the products, will help you build a loyal customer base.
Online Versus In-store
It is important to consider what type of stationery business you will be opening. If you plan to own a physical store, you must look into creating a retail lease. Rules governing retail leases are set out in the Retail Leasing Act 1994 (NSW), as they are different from commercial leases. If you are unsure of the differences, contact a leasing lawyer to help you out.
For online businesses, there are a number of different things you will need to consider. This includes website development, how to track your performance and the different components of managing an e-commerce store.
Build Your Website
It's time to get creative! Let your website reflect the aesthetic and quality of your products. Every business needs a website to allow customers from all over the world to see what your store has to offer. It helps to provide information about your business and what makes your brand so special, not just your products. Always provide contact details for potential customers to contact you and, of course, if you are a physical store, the address and opening hours.
Get Your Name Out There
The device that you are reading this article on is your business' best friend. Social media has made marketing for your business easier than ever. Create your profiles and collaborate with other stationery businesses on social media to network and get your name out there. Building a social media presence can also help you find your competitors, helping you out with some market research.
Another benefit of social media is the ability for customers to take photos of your products and share them to their followers. Once they tag your business in the post, people can click through to your profile and see what you have to offer.
Conclusion
Launching your own stationery business is exciting and overwhelming at the same time. However, preparation and research are key to help guide you to success. For further information and advice on how to start building your stationery business, speak to a business lawyer.
Don't know where to start?
Contact a Lawpath consultant on 1800 529 728 to learn more about customising legal documents and obtaining a fixed-fee quote from Australia's largest legal marketplace.
Author
Katarina Dapcevic
Katarina is a Lawpath intern, working as a part of the content team. She is currently in her third year of a Bachelor of Laws and Communications (Journalism) degree at the University of Technology Sydney. Her passions lie in affordable and accessible legal services, allowing everyone to have access to justice.