Pricing Your Products: What Are the Rules?
Pricing Your Products: What Are the Rules?
Having difficulty determining what a price for something should be? Read about pricing rules here.
Reading Time:
3
minutes
Putting a price on something is as easy as stamping on a label. However, you should be wary of how you price your products as there are a few rules which you are beholden to. As such, this article will explain the pricing businesses need to adhere to. Furthermore, it can be useful information for consumers looking to see if they've been ripped off.
Single Pricing
Products and services need to have display a 'single price.' This means the minimum total cost for the good or service to be rendered. This includes all the parts of a car or a piece of hardware. In addition, it means holiday packages generally need to include the cost of flights, taxes and accommodation.
Notable exceptions to this rule include:
Delivery charges: these would not be displayed immediately when you're ordering a package or food.
Optional extras to your product and service. This can become relevant in airline ticket purchases or various subscription services.
Restaurants don't need to have a separate price menu to incorporate their surcharges. However, the surcharges need to be clear and identifiable i.e. 'A surcharge of 5% applies on public holidays.'
Multiple Pricing
What happens when you see multiple prices advertised for the exact same product? Businesses must withdraw the product or service and fix the price if there is an instance of multiple pricing.
What happens if you encounter multiple pricing as a consumer? Here, you can purchase the product or service at the lowest advertised price.
However, there are some exceptions to the rule. Commonly, prices can vary by region. Furthermore, this would not apply to instances of price discrimination – a theatre offering a cheaper ticket for concession would count as a totally separate product rather than as a different price. Lastly, this rule also would not apply to unit pricing. Supermarkets and grocery stores often use unit pricing, displaying prices as $/KG. This makes it easier for people to compare the price of products across brands and shops and thus does not fall under multiple pricing rules.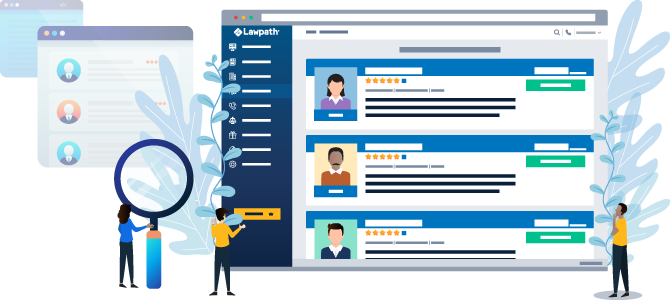 Find your perfect lawyer now
Get a fixed-fee quote from Australia's largest lawyer marketplace
Misleading Pricing?
Sometimes pricing can be misleading. This is common with drip price models or comparison pricing. The ACCC includes a list of common forms of misleading pricing practices including:
A 'before' or 'strike through' price which did not occur immediately before the new price was listed.
An advertised 'wholesale' price where the price is greater than what the business paid for the products.
'Discounts' on prices where the original price has never been the market price.
Price comparison with a competitor who is not in direct competition, either by being in a different location or a different market.
Creating a fake 'sale' to create a sense of urgency. This can include closing down sales for shops which are not actually closing down, or limited-time sales for sales which are not actually limited in time.
Been Misled?
If you've been misled by a pricing display as a consumer, here are the steps to take.
1. Contact the Seller
Contacting the seller directly can often generate a simple and quick outcome. Consider calling the seller and asking for a refund, or writing a letter of complaint.
2. Contact the ACCC
Where sellers refuse to cooperate, look for consumer help to find a solve based on your individual circumstances.
3. Take legal action
For disputes involving large sums of money, taking private legal action may be the optimal form of recourse.
Summary
Consult with our commercial lawyers today to work out the best solution for your dispute. Speaking to a lawyer also can be useful if you are a business which wants to make sure you're using the correct pricing.
Author
Tom Willis