Who Can Witness a Statutory Declaration?
Need to have a statutory declaration witnessed and unsure how? Read here about who can witness your statement according to the law.
Reading Time:
3
minutes
A statutory declaration is a written statement, which involves a person declaring that the statement is true. This is commonly done under the Oaths Act 1900 (NSW). However, there are two types of statutory declarations: State and Commonwealth. It must be verified and signed by an approved or authorised witness. Now, who can witness a statutory declaration? You'll never know when you may need to get certain documents or statements verified. Keep reading below as we take you through who can be a witness.
Reasons For Having a Statutory Declaration in the First Place
As mentioned earlier, it's a kind of document that you swear to be true. These particular documents can also be used as evidence so it's vital that they're accurate and not misleading. It's important to note that there are consequences if you provide a false statement. You can be charged with a criminal offence under Section 678 the Fair Work Act 2009 (Cth). Many people may need a declaration for one, or many of the following reasons:
To confirm personal details;
Financial related matters;
Health matters; and
Evidence for sick leave.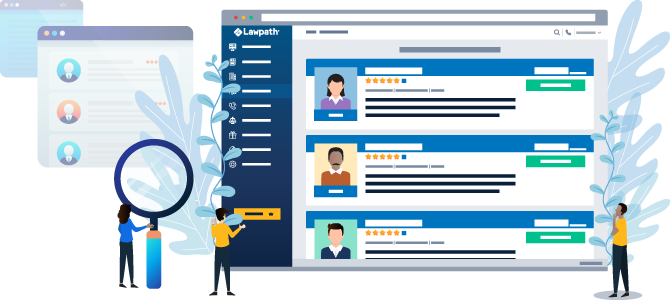 Find your perfect lawyer now
Get a fixed-fee quote from Australia's largest lawyer marketplace
Requirements for State and Territory Witnesses
An authorised witness for State and Territory declarations must come from one of the following categories:
They are 18 years or older and on the list of approved witnesses which can be found here;
The witness has a 'connection to Australia', meaning that the person is a licensed or registered professional in Australia such as a doctor, lawyer of the Supreme or High Court OR a chartered Australian and New Zealand accountant.
They are a Notary Public of the common law; or
Justice of the Peace (JP).
You may also have an 'approved witness' who can be:
A family member;
A friend; or
Person who is related to the content within your proposed statement.
Requirements for Commonwealth Witnesses
For matters related to the Commonwealth, ACT and smaller territories, you'll need a Commonwealth statutory declaration. Anyone from minors to retirees and officeholders can make a declaration. Some organisations, however, may not accept witnesses under the age of 18. Companies also can't make statutory declarations, but a person from the company can. Examples of who can witness a commonwealth statutory declaration under the Statutory Declarations Regulations 1993 (Cth) are:
Australian diplomatic officer;
Bank officer with more than 5 years of experience;
Chief executive of a Federal Court; and
A Judge or Magistrate of a court.
Additionally, you can make a Commonwealth declaration if you're overseas. You can find an approved witness through the Australian Embassy or High Commission. Overseas witnesses and approved witnesses can charge a witness fee if they want to. However, note that a Justice of the Peace can't charge a fee to witness your statement because it goes against their duties.
Who Can't Witness My Statutory Declaration?
Knowing who can't witness your declaration is just as important as knowing who can. Since this is a statement that you declare to be true, you can't be your own witness even if it's your statement. This applies even if you're on the list of professionals who are approved witnesses. Another example is if an approved witness has retired and no longer works in the field, which originally came from the approved witness list. A retired teacher for example, can't witness a Commonwealth declaration. Individuals who are on the roll of the Supreme or High Court are exempted from this requirement because they are on the roll for life, unless eliminated.
Key Take Aways
To wrap things up, knowing who can witness your statutory declaration is important because the validity of your statement is at stake. You can access a Commonwealth statutory declaration form here and a State statutory declaration form here. If your statement is witnessed by someone who isn't an approved or authorised witness then it's invalid and consequences do apply. You can contact the requesting organisation of the statutory declaration or even the federal police if your statement has been wrongfully witnessed. If you're still unsure of how to navigate this, you can contact us today to further assist you with any questions you have about statutory declarations.
Don't know where to start?
Contact a Lawpath consultant on 1800 529 728 to learn more about customising legal documents and obtaining a fixed-fee quote from Australia's largest legal marketplace.
Author
Mia Miranda
Mia is a Legal Tech Intern at Lawpath. She is in her Final Year of a Bachelor of Arts and Bachelor of Laws degree majoring in International Law & Global Governance. She is interested in international relations, governance, criminal law and how technology is revolutionising the legal industry.