The current climate has left a lot of Australian businesses in the lurch. Whether this has been caused by Government shutdowns or a lack of business, the greatest cost is likely your employees. If you have found that you can no longer employ people, there are different ways you can deal with this. Here we'll explain the legalities of standing down your employees versus redundancy.
Market responses to COVID-19
The local economy has suffered significantly since the outbreak of COVID-19. Many businesses have had to let go of employees due to lack of business. This has been most evident in the aviation and travel industries, though others are not immune. By contrast, the majority of other small industries have had to close down due to Government restrictions which began from 23 March 2020. This includes the bulk of the hospitality, sports and beauty industries. Your legal options relating to your employees will depend on the circumstances in which your business has had to reduce staff numbers.
Standing down your employees
The COVID-19 pandemic is a seismic event that most employers would not have predicted. Further, the rapid pace at which COVID-19 has been spreading has allowed little time for businesses to develop a contingency plan. Many businesses have been forced to shutdown, or simply cannot continue due to travel bans and other restrictions. According to section 524 of the Fair Work Act 2009 (Cth), you can stand down your employees if:
Your business has to shut down due to an equipment break down that your employee was not responsible for
Industrial action that you didn't organise
Stoppage of work for which you can't be held responsible, including severe and inclement weather or natural disasters
These rules apply to employees who fall under the Fair Work Act 2009 (Cth). Other modern awards, enterprise agreements and employment contracts may contain different requirements. If you are forced to take this action as an employer, it is wise to document the process by providing effected employees with a formal stand down notice.
Effects of standing down your employees
Standing down your employees means that you can effectively place their employment on 'pause', with or without pay. There is however, an assumption that your employees will return to work as soon as conditions allow them to. Despite this, there is no clear rule on how long an employee can be stood down for. When you stand your employee down:
You do not have to pay them
They will continue accruing leave
Redundancy
If your business is facing significant financial difficulties, you may need to make positions within your business redundant. Redundancy is where you terminate your employee because you no longer need their job to be done. However, in order for it to be legal, it must be a genuine redundancy. This is where:
You no longer require a person's job to be performed because of operational changes. Operational changes can include where your business is restructuring its staff due to financial difficulties.
You have complied with any obligation imposed by an applicable modern award or enterprise agreement to consult about the redundancy. Employees should also be provided with adequate notice.
The employee cannot be deployed to another part of your business
Depending on how long your employees have been employed for, they may also be entitled to redundancy pay. However, you do not have to pay casual employees redundancy pay.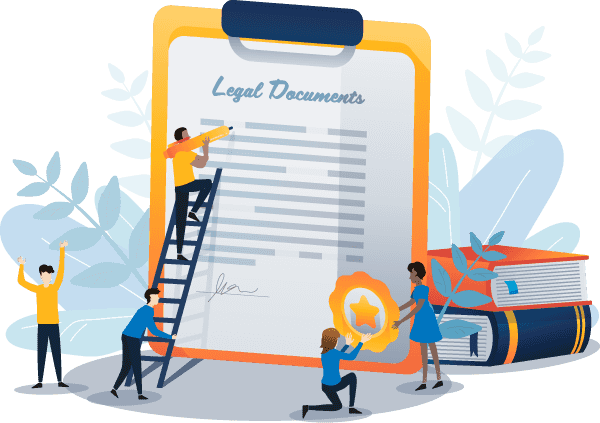 Customise and download our termination letter for free.
Create and download our termination letter (redundancy).
Get started
Other options
If you do not think your business will be out of operation for a long time, you can direct your employees to take annual leave. However, you will have to be mindful of each employee's leave balance, and whether this may stretch into unpaid leave. If you want further information about your options as an employer, it may be worth contacting an employment lawyer.

Don't know where to start? Contact us on 1800 529 728 to learn more about customising legal documents and obtaining a fixed-fee quote from Australia's largest lawyer marketplace.