Sometimes when running a business, you might run into customers you don't wish to serve. Perhaps they're rude, or have a history of disrupting other customers. By now you have probably heard of the Masterpiece Cakeshop v Colorado Civil Rights Commission case in the United States. It was concerned with the issue of refusing service to a certain group of people by citing a religious objection. This raises the question when is it legal to refuse service to customers. The answer is – in some circumstances.
When can you refuse to serve?
You can refuse to serve a customer as long as it's not for discriminatory reasons. Generally, you can refuse to serve customers as long as the refusal is not arbitrary and applies consistently to everyone. Here are some common instances where you can refuse service:
Dress Code
Dress codes may differ state to state or depending on your business's policies. For instance, if you have a house rule that bans thongs and a customer comes to your restaurant wearing thongs, you can refuse them entry as they have breached your house rule. This is only acceptable if you apply the code equally to everyone, it is not violating any discrimination laws. Also, "No shirt, No shoes, No services" is a clear dress code that could relate to health and safety issues.
Disruptive behaviour
You can refuse entry if a customer is causing disruptions or trouble to your business. If this is a recurring issue in your business, you can contact authorities about your experiences of their past behaviour to prevent them from causing disruption again.
Legal requirements
Bars or other alcohol licensed premises must refuse to service alcoholic drinks to customers under 18 years of age. Also, refusing entry into clubs, casinos and night bars to customers under 18 years of age is acceptable. Similarly, you cannot sell cigarettes to someone who under 16 years of age. Refusing service to particular customers based on legal requirements is permissible – in fact you will face penalties if you are found to have served them.
Safety Reasons
For safety reasons, minors who are not accompanied by an adult at places such as an amusement park or other attractions can be refused service if there are reasonable safety concerns. A common situation where this applies is if a customer can only go on a ride if they are taller than 1 metre. You can legally refuse to let anyone shorter than this to go on the ride.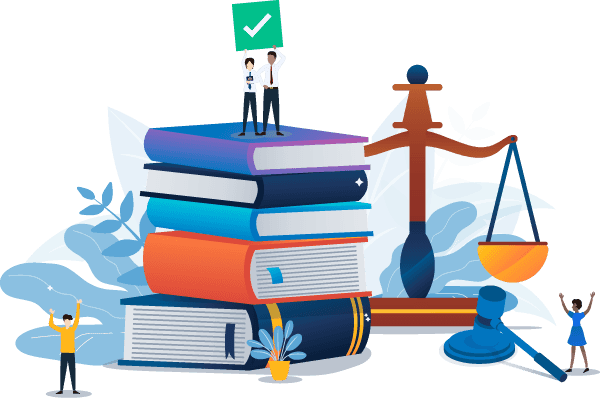 Get on demand legal advice for one low monthly fee.
Sign up to our Legal Advice Plan and access professional legal advice whenever you need it.
Get started
When you can't refuse service?
In Australia, we have statutory protections that prevent discrimination on the basis of a number of attributes. These include but not limited to age, disability, race, and gender. Anti-Discrimination legislation is comprised in the following acts:
Specialised Services
Specialised counselling for youth, or health services for women are allowed because it reduces a disadvantage for people who experience that disadvantage.
Accessibility
Under Anti-Discrimination legislation, all services need to be accessible for all customers. A person must not be refused service if they:
Have a guide dog (for seeing, hearing or mobility purposes). Businesses must allow guide dogs to accompany their owners, even in eating areas.
Use a wheelchair, or have other mobility problems
Are deaf or have a hearing impairment. They can contact you through the National Relay Service​, and you can also use it to communicate with them.
Where appropriate, information should be provided in languages other than English.
Conclusion
You are allowed to refuse to serve a customer if it is for a valid reason. However, you have to be careful to ensure you're not being discriminatory. Generally, refusing service should not be related to age (unless it is alcohol, gambling or cigarette related), disability, homosexuality, martial status, race, gender or transgender status. The Anti Discrimination Board provides a service to handle complaints about these areas.

Don't know where to start? Contact us on 1800 529 728 to learn more about customising legal documents and obtaining a fixed-fee quote from Australia's largest lawyer marketplace.