How to Handle Employee Complaints
How to Handle Employee Complaints
The way you handle employee complaints can have big effects on the culture of your workplace. Find out more here.
Reading Time:
2
minutes
There are many reasons why an employee makes a complaint. Perhaps they are experiencing something they believe should not be tolerated in the workplace. As an employer, it is imperative to not only handle these complaints but resolve them. In this article, we will give you some simple but effective measures to help you handle and resolve employee complaints.
1. What and why are there employee complaints?
One of the critical steps to managing employee complaints is understanding what and why the employee is complaining. Is it because they feel as if they are experiencing discrimination or harassment? Is it because another employee is not pulling their weight during group projects? Whatever the reason may be, be open to the issue. To do this, business.gov.au recommends that an employer should:
schedule a meeting with the employee about the complaint;
ask about the specifics of the complaint; and
monitor the employee's workspace.
An employer should recognise when an employee is raising a legitimate concern, and when he or she is merely expressing their frustrations. In both situations, an employer should still listen. By doing this:
you have the potential to develop trust with your employee and create a healthy workplace relationship; and
you can separate the emotions from the facts of the situation.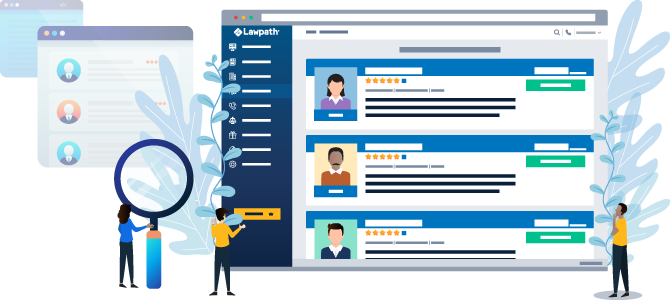 Find your perfect lawyer now
Get a fixed-fee quote from Australia's largest lawyer marketplace
2. What are the possible solutions to employee complaints?
After step 1 to resolving employee complaints, you should have a comprehensive understanding of your employee's complaint. From here, you can identify possible solutions. It is also good to understand your employee's ideas and weigh this against the other possible solutions.
As a rule of thumb, it is always best to try and resolve complaints, conflicts, and disputes internally before seeking external help such as from the Fair Work Ombudsman and the Fair Work Commission. For more information on seeking external support, see here.
3. Have you agreed on a solution?
After weighing up the possible options, you can agree on a solution going forward. These can include further investigations, review of your workplace policies and the employee's contract.
4. Should you review the solution and progress?
After resolving your employee's complaint, we recommend that you revisit the progress made since implementing the solution. We also advise reviewing whether all individuals involved are content with how the solution has resolved the issue.
Establish a grievance policy
The best way to ensure that the four steps, mentioned above, are practical and efficient, is to enforce a grievance policy. A grievance policy is a set of procedures that a business and its employees must follow if someone raises a grievance issue in the workplace. 'Grievance' is a broad term which includes unfair treatment, the conduct of another employee and any other occurrences in the workplace that causes concern. A grievance policy can cover a wide range of topics such as confidentiality, an outline of responsibilities for parties involved as well as formal and informal resolution procedures. To create a grievance policy, see here.
Need further assistance?
The success of a business comes from the productivity of its employees. As a result, when there are complaints, tensions, conflicts and disputes within the workplace, it can severally impact on the business, whether it be profits or reputation. We recommend implementing the above five steps to handle and resolve employee complaints effectively. If you require further assistance on handling employee complaints, we recommend you seek help from our employment lawyers.
Author
Chloe Yoo
Chloe is a Legal Technology Intern at Lawpath. She is currently studying a Bachelor of Laws/International Relations at Bond University. She is interested in Intellectual Property Law, Entertainment Law and how the law develops in the face of technological innovation.