How to Start a Stockbroking Business
How to Start a Stockbroking Business
This comprehensive article guides you and provides some tips on how to start your own stockbroking business in Australia.
Reading Time:
3
minutes
What is a stockbroking business ?
A stockbroking business is where people go to purchase stocks and sell them. They serve as the broker between buyers and sellers and provide a central forum for trade. Usually, brokerage firms obtain a commission by charging a transaction fee for their services. For example, when an investor purchases a stock, a transaction fee is charged.
In the modern-day, almost every transaction is carried out via websites and applications. This improves the efficiency of the trade, especially for day traders.
Create a proposal
You need to create and stick to a plan to start a brokerage business. This guide helps you to build this plan, but you need to keep some things in consideration before you start.
Importantly, stockbroking requires a significant amount of initial capital. This will allow you to spend sufficiently. You will need to acquire licences and a facility in order to set up a brokerage business before you can start to work.
Income from stockbroking trades
You will need to decide what your target market/audience is. Since all brokerage firms are involved in trading, some firms use different marketing strategies to target particular customer groups.
You may need to consider how to balance the work of recruiting new day traders to your service and gain revenue while you are sorting the complexities of building a new business. Day trading consists of multiple occasions within one day purchasing and selling. New traders can do this a lot due to the commissions that push them away from your business.
For traders of any background, you can bid flat rates for your service or specific options. Importantly, you should note that most existing brokering firms have already targeted a very broad audience. In this way, by targeting a niche group, your business can cater to a more specific area.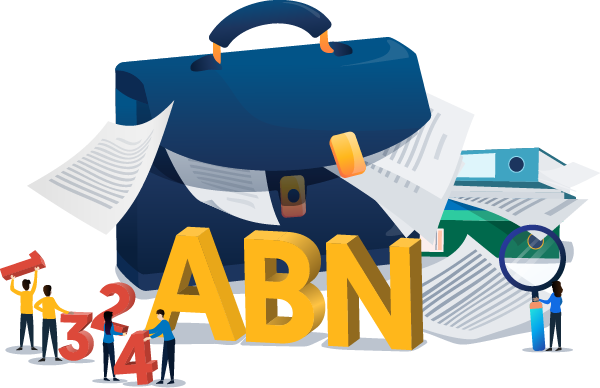 Launch your dream business now
Register for an Australian Business Number (ABN) in minutes.
Establish your business
An important step of expanding your business is getting your name out into the market. Moreover, in order to be a stockbroker, you must meet the training requirements set by the Australian Securities and Investments Commission (ASIC).
Roughly, the process includes:
License from Australian Financial Services (AFS) to provide financial product services. Before applying, read the AFS licensing kit, review your application many times and prepare your core supporting documents.
Apply online using the eLicensing system or download a pre-application form (FS05), fill it out and send it to the ASIC.
Attempt the (ASIC) Regulatory Guide or RG 146 training course for individuals who provide retail financial product advice.
Furthermore, assuming you and your business is adequately accredited, you would then need to have an accounting system which fulfils your needs. You need to meet a net capital requirement depending on the size of the business. This means that before you can work you need a certain amount of money.
Further tips
For those with financial experience, stockbroking is popular business path. The process tends to be makes it easier for them to obtain a stockbroking license. It is inherently important to be aware of how stockbroking firms work.
The minimum qualifications of a Stockbroker are usually a certificate or bachelor's degree in a financial/business related course.
Stockbroking firms are important in areas such as mutual funds, because investors who usually don't want to control their stocks are buying mutual funds and placing trust within their chosen stockbroking business.
The main goal of a stockbroker is to buy and sell stocks in areas where they receive the money of their customers in the case of mutual funds. Most stockbroking businesses typically have a return rate that gives their clients a clear idea of how much money they can expect to receive, also known as a return of investment (ROI).
Don't know where to start?
Contact a Lawpath consultant on 1800 529 728 to learn more about customising legal documents and obtaining a fixed-fee quote from Australia's largest legal marketplace.
Author
Daniel Alkurdi
Daniel is a legal intern at Lawpath, working in the content team. He is currently studying a Bachelor of Laws and a Bachelor of Economics at the University of Technology Sydney. He is interested in the areas of public, commercial and workplace law.