Opening your own property management company can be a complicated endeavour. Regardless, property management can be a rewarding and highly interesting field to get into. The need for property managers is increasing as the property market is becoming increasingly geared towards tenants, not owners. Due to this, the market for property management is seeing increased demand.
Renting out a property involves more than just finding a tenant who will pay the asking price. Property investors and owners understand that there's a lot involved in leasing out their property, and that's where property managers can offer their expertise.
This guide will provide you with some tips on starting your own property management business so that you know exactly what is involved. You can also check out our online guide for more lucrative business ideas. 
What's the difference between Real Estate Agents and Property Managers?
When starting a property management company, the abundance of terminology in the industry may seem daunting. One thing to note straight off the bat is the difference between a real estate agent and a property manager. A real estate agent conducts property transactions, and are involved in the purchase, lease, and sale of properties. Furthermore, their role mainly concerns collecting bonds, deposits, rent, fees and other charges for leases over a property.
Property managers, on the other hand, are contractually obliged to perform tasks related to the maintenance, repair and other tenancy related issues over the leases or licences of residential properties. Property managers deal with the property and tenants after it is leased and are available to assist tenants and owners if there are any issues. Therefore, they act as a conduit between renters and owners. However, before you start your agency, you should do these things first:
1. Registering Your Business
When starting a business, you can choose whether to register as a sole trader, partnership, or company. Being a sole trader means that your business's tax will form part of your individual assessment and requires registration with the ATO. Sole traders have the freedom to work for themselves and only have to comply with personal tax requirements. However, sole traders who wish to operate under a business name have to register it separately. If you register as a company, your company will pay separate tax at the corporate tax rate, but you will be able to choose your company name. Similarly, you will not be liable for any debts your company incurs. Once you have registered your business, you will be able to start promoting and marketing your services to landlords.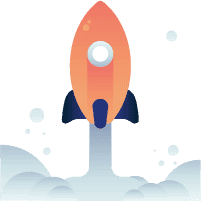 Launch your dream company now
Start your new business with us in minutes.
2. Remember to get a License for Your Company
As part of starting your business, you will need a corporation property licence. You can apply for this through Services NSW and other equivalent agencies in Australia.
To be successful in your application, you will need to meet the following criteria:
Your company should be of fit and proper nature;
The directors of your company should be of fit and proper character;
The directors and executives should have the required qualifications;
At least one director holds an individual licence in the property management industry; and
The company needs to pay a relevant contribution to the Property Services Compensation Fund.
3. Be Aware of Conduct Rules
Property management is dictated by conduct rules that are held under the Property, Stock and Business Agents Regulations 2014 (NSW). Other States have equivalent legislation, such as the Property Occupations Act 2014 (QLD) and the Estate Agents Act 1980 (Vic).
Protection from professional indemnity insurance applies to all property management licences, such as protection from claims made against act or omissions. This includes:
Negligence;
Misleading or deceptive conduct;
Negligence;
Misleading or deceptive conduct;
Breach of professional duty;
Unintentional defamation; and
Unintentional interference with intellectual property rights.
Property management is an industry which holds huge potential for those who want to work in it. If you believe property management is an industry that you would like to get into, then it's worthwhile contacting a Business Lawyer. A business lawyer can advise you on all possible business structures and, in addition, what your legal obligations will be as a property manager.
Unsure where to start? Contact a LawPath consultant on 1800 529 728 to learn more about customising legal documents and obtaining a fixed-fee quote from Australia's largest legal marketplace.