In our new series celebrating local businesses, we interview business owners to learn about their business and also what makes them tick. Every business's story is different, as are their goals and plans for the future. We'll delve into the story of how the business came about – from its humble beginnings to today. We'll also find out what words of advice these businesses have for new business owners. In this edition, we're talking to Andrew Cox the Founder The Hope Factory.
Interview with Andrew Cox from The Hope Factory
1. To start, what does your business do and what does your role at The Hope Factory involve?
I'm the founder of The Hope Factory – we're a Shopify Developer who helps e-commerce retailers design, develop and grow their businesses on the Shopify platform.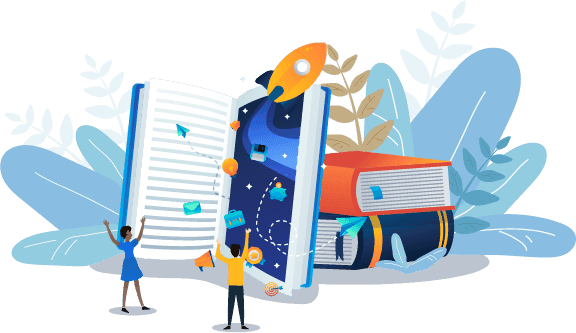 Want to tell your story?
We're looking for business success stories to feature on our website.
2. Why did you start The Hope Factory?
I started the business in 2008 to help disadvantaged youth, teaching them how to build websites, and then taking on projects with a portion of the project fee donated to a charity of the client's choosing.
3. What does an average day look like at your business?
The great thing about our business (and e-commerce in general) is that it's always changing – so it's difficult to define an average day! One element that is consistent though (that I love) is that any roadblocks or areas of concern are worked through as a team. We try not to operate in silos. Whether your focus is design, development, growth or a combination – your mission is the same… deliver a great experience (and result) for our clients.
4. What is your biggest achievement/ what are you most proud of?
While I'm super proud of the projects we've supported via Kiva.org and the fantastic brands we've worked with (such as Jo Mercer, Papinelle and Robert Gordon) – I'm most proud of our amazing team (both past and present). It feels like coming home when the team starts chatting on a Monday morning.
5. How has the Victorian Government's Program helped your business?
The Victorian Government's Program has enabled us to access a comprehensive set of legal templates to help us run our business. Lawpath has saved us a great deal of time and money.
6. What's the best book you've read recently?
Cadence by Pete Williams. As an ex-triathlete and business owner – JJ's story resonates with me, and the 7 Levers framework has become a vital tool in our Growth Program. The framework is super effective because it gives you an action plan you can cycle through, to exponentially grow your profits by achieving small wins in seven areas of your business.
7. Which business leader(s) do you seek inspiration from and why?
As mentioned, Pete Williams is a business leader that we seek inspiration from on a regular basis. I'm also a big fan of Scott Pape (The Barefoot Investor), Noah Kagan (AppSumo) and Derek Sivers (CD Baby) – I love the way that all of these leaders have built their businesses with authenticity, down to earth communication and transparency. Also, more recently, I was super inspired by the story of Whitney Wolfe Herd and her journey to create Bumble – the comfortable and empowering online dating space for women. Her tenacity and determination reminded me of my favourite Winston Churchill quote – "If you're going through hell, keep going."
8. What's next for your business?
We love being a Shopify Plus partner and I'd like to double the number of enterprise projects that we work on annually.
9. What words of advice do you have for budding business owners?
Don't try to do everything on your own – learn to trust others and invest in their growth.