Provisional v Complete Patent Applications
A provisional patent application is an alternative option to filing a complete patent. Find out how they work here.
Reading Time:
3
minutes
There can often be some confusion surrounding the difference between a provisional patent application and a complete patent application. The differences between the two are distinct. So what are patents and what are the different applications?
Provisional patent applications
Provisional patent applications are a way to patent your invention without the legal status of a complete patent. You can apply for a provisional patent application if you are not yet ready to file a complete application. This type of application does not give you the legal rights a fully complete patent would give you. Although, it does come in handy when you want to establish your priority date for the invention. The priority date is a way of proving that you filed your application (despite it being provisional) on a date before other people. Subsequently, this will prove that your invention was the first one in the event other people file a patent application for the same invention.
Some of the benefits of filing a provisional patent application is that it generally does require as many things as a complete application. Further, it allows you to finalise the details of your own invention and decide whether it is something you are willing to file a complete application for. Additionally, the establishment of a priority date helps in warding off other people who may be wanting to steal or gain legal intellectual property rights to the same invention. The only downside to the priority date is that you must file a complete patent application within 12 months of filing for the provisional application.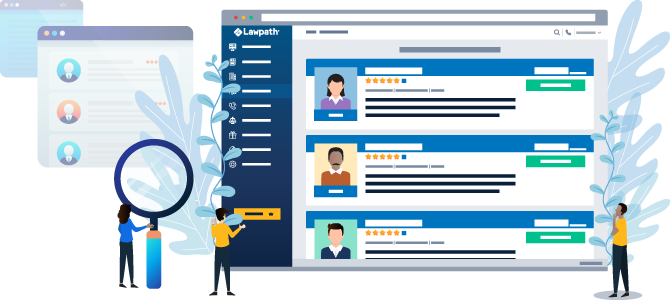 Find your perfect lawyer now
Get a fixed-fee quote from Australia's largest lawyer marketplace
Complete patent applications
There are two different types of complete patent applications in the Australian context. These are standard patents or innovation patents. These two types of patents are suitable for different types of inventions and needs.
Standard patents
If your invention can be used for up to 20 years you would apply for a standard patent. This means you will be legally protected for a longer period of time to suit the duration of your invention. There is a certain criteria that your invention must meet in order for an application to be granted. It must have an inventive step that can be used in a profession and must not likely to have been thought of by someone else in the requisite industry. For more information on this type of patent, visit the Australian Government website on 'Types of patents'. After an application, the Intellectual Property agency will review and approve it if it meets the criteria in the Patents Act 1990 (Cth).
Innovation patents
When your invention does not need a longer protection rate than others, you would generally apply for an innovation patent. This type of patent protects your invention for a period of 8 years. Unlike standard patents, innovation patents require an innovative step, like the name suggests. This means that the invention creates a vast difference to previous versions of the same invention. However, innovation patents will no longer be something you can apply for from the 25th of August 2021.
For more information on the differences between standard and innovation patents, click here. To find out more information on other types of patents including international patents, click here.
What are the differences?
Therefore, the main differences between a provisional patent application and a complete patent application are the legal rights and status of your patent. A provisional patent application does not offer you the legal protection that a complete patent protection offers you. A complete patent protects your invention from other people and is legally enforceable by the Australian Government. When you are applying for a complete patent, a provisional patent only aids you in establishing a priority date.
Concluding thoughts
Thus, a way to safeguard your patent idea is to file a provisional patent. Although it won't give you any legal protection, it will protect your idea when you are ready to file a complete patent application within 12 months of your provisional application. Both are important and have different ways they can protect you and your invention. To be be better protected and aware of your intellectual property rights speak to one of our patent lawyers today.
Don't know where to start?
Contact a Lawpath consultant on 1800 529 728 to learn more about customising legal documents and obtaining a fixed-fee quote from Australia's largest legal marketplace.
Author
Mahima Bhindi
Mahima is an intern at Lawpath, and is currently studying a Bachelor of Laws degree with a major in Criminology at Macquarie University. Mahima has an interest in legal tech alongside cyber security and criminal law.