Unfair contract terms
Transactions that we undertake in our daily lives all have one thing in common in that they're all a type of contact. However, we often don't consider what we're signing up to or read the fine print. In some cases, the terms of these contracts may be unfair. This is most common when one party benefits from the contract significantly more than the other. As a result, consumer law exists to help enforce and prevent consumers from being bound by unfair contract terms. In this guide, we'll explain what unfair contract terms are and what to look out for. 
Standard form contracts
In order for consumer law to apply, it must be the right form of contract. Generally, it has to be a standard form contract and it can be a contract signed by you for services or a terms and conditions policy that you agree to. Standard form contracts are often used by businesses as a one-size-fits-all for customers, with a common example being gym contracts. However, these contracts need to comply with consumer guarantees – even if the contact does not acknowledge this. 
Terms to look out for
For consumers, the most important terms to look out for are payment, refund and cancellation terms. Some businesses may have contract terms which do not align with consumer guarantees. For example, your gym may have a term which says refunds cannot be given if the gym is closed. This would be considered an unfair contract term as consumer law provides that a business cannot charge a customer for services that aren't being provided.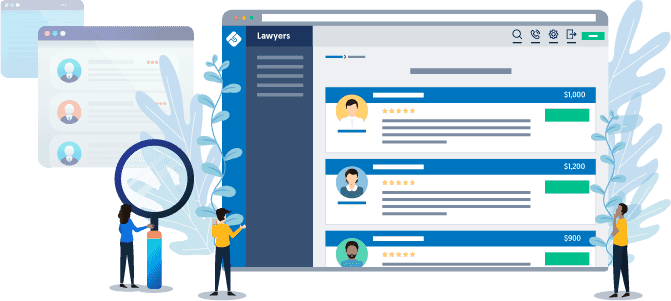 Find your perfect lawyer now
Get a fixed-fee quote from Australia's largest lawyer marketplace
When it doesn't apply
Terms
There are three main terms the law will not cover. First is the main subject matter of the contract. Second is the upfront price you are to pay and finally, terms which come under another law.
Certain types of contract
Likewise, unfair contract terms don't apply to most insurance contracts as they fall under the Insurance Contracts Act 1984 (Cth). The exception to this is health insurance contracts. Most shipping contracts and company constitutions also do not fall under consumer law when it comes to unfair terms. 
Unfair terms 
A standard form contract can put the power with one party. Therefore, an unfair term is something which strengthens that party's position. Generally, unfair terms exist where: 
The contract enables one party (but not another) to avoid or limit their obligations
A term allows one party to terminate the contract (but not the other)
Only one party will be penalised for breaching the contract
One party (but not another) is able to vary the terms of a contract
The Specifics
The issue with which terms are unfair is that it changes on a case by case basis. The example of upfront prices to pay is a good case. The upfront price to pay would not be an unfair term as it falls outside of consumer law. This includes future payments to be made. However, if these future payments were not told to the consumer then it may be unfair. Even more confusing, fees and levies do not count as the upfront payment. This means consumer law does apply to them. So extra fees for leaving a contract could be unfair. There is a lot of nuance around which terms and parts of terms are unfair. If you want to find out whether a contract's terms are unfair you can check with a contract lawyer
How to protect your interests
When signing any kind of contract, it is always wise to seek legal advice first. If the other party to the contract does not give you ample time to get professional advice, this can amount to unconscionable conduct. 

Don't know where to start? Contact us on 1800 529 728 to learn more about customising legal documents and obtaining a fixed-fee quote from Australia's largest lawyer marketplace.