On 31 December 2019, the first COVID-19 case was reported from Wuhan, China. Nobody knew how contagious and damaging the virus can be on our society's economy. Fast forward to 2021, we are now in a global pandemic. Case numbers in NSW are growing and as a business owner, you may be researching on remote work considerations.

Questions Covered
Am I required to allow employees to work from home during lockdown?
How do I effectively manage my employees when working remotely?
Am I required to allow employees to work from home during lockdown?
Short answer – yes.
But let's break this down further. As a result of the highly contagious nature of the Delta variant, restrictions have become stricter in NSW. The NSW Government has announced that if it's "reasonably practicable to do so", an employee must allow their employee to work from home (WFH). Now you might be wondering, what is the legal standard for 'reasonably practicable'?
Definition of 'reasonably practicable'
The definition of 'reasonably practicable' is found in Section 18 of the World Health and Safety Act 2011. It means reasonably able to be done to ensure health and safety of workers. Employers can take into account the following matters:
Likelihood of the hazard or risk concerned occurring (i.e the likelihood of workers transmitting/becoming infected with COVID-19)
Degree of harm (from transmitting/becoming infected with COVID-19)
Employer's knowledge about eliminating the hazard or risk associated with COVID-19
Availability and suitability of ways to eliminate the risk associated with COVID-19
Cost associated with ways of eliminating the risk
Employers should weigh up these matters in considering whether it is 'reasonably practicable' for their employees to WFH. For example, if there are no significant costs incurred as a result of allowing remote work, it will be sensible and considered 'reasonably practicable' to WFH. On the other hand, it can be physically impossible for labour workers, on-site retail workers, healthcare workers and hospitality staff to WFH for obvious reasons. In this instance, it would not be 'reasonably practicable' or actually, even possible to WFH.
So be sensible and carefully assess the 5 considerations in deciding the practicability of allowing remote work. If you conclude that the practicability of remote work meets the 'reasonable' standard, you must allow WFH during this lockdown until restrictions ease.
Just as a reminder, failure to comply to these measures can result in a fine of up to $10,000 as of 12:01AM on Wednesday, 21 July! Read more about the restrictions if you're still unsure.
How do I effectively manage my employees when working remotely?
Now there's a new concern for you. The sudden shift from being on-site/in office to working from home can be a burdensome adjustment for many businesses. There are both pros and cons of remote work. Whilst WFH is much more flexible and promotes independence, it can be difficult to monitor the productivity of workers and some technical issues may also occur. Let's learn about how you can effectively manage your employees when working remotely:
Step 1) Arrange a communication channel
Communication between employees and employers is one of the most crucial requirements in a workplace. Emails may not be enough to replace the fast and effective communication that was available in office. Consider applications such as Skype, Slack or Zoom to allow seamless and fast communication. Meetings and frequent communication should still take in place to ensure workers remain connected and up-to-date.
Step 2) Remember the Work Health and Safety obligations
You are probably already familiar with Work Health and Safety obligations as an employer. Even when employees are WFH, you still owe them a duty of care. However, what you can do to minimise risks at a worker's home may differ from the implementations you had in place at the usual workplace. Safe Work Australia suggests to:
Provide guidance on what is a safe home office environment
Allow workers to borrow necessary work equipment from the office
Require workers to familiarise themselves first
Maintain regular communication with workers
Provide information and support for mental health and wellbeing services
Appoint a contact person to communicate concerns relating to WFH
Step 3) Consider implementing a policy
Implementing a new policy to address working from home arrangements is a great way of formalising these new measures. It will ensure your employees are subject to the same conditions and reinforce essential requirements. You can include requirements such as 'employee should be contactable at all times during their working hours'.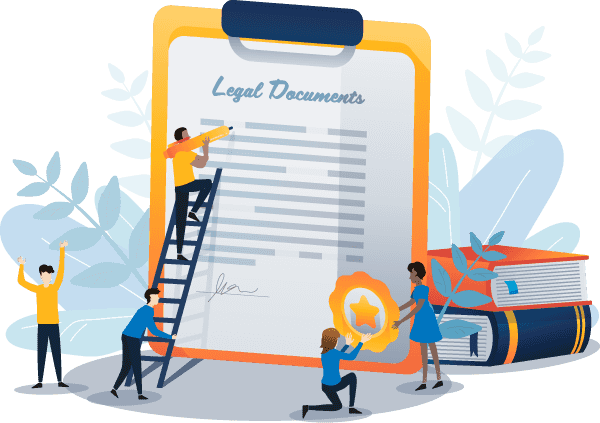 Complete and download your Working From Home Policy for free.
Create this and other workplace policies on our platform.
Get started
Step 4) Set performance standards
There is a common misunderstanding that WFH will decrease worker's productivity. It's true you won't be able to monitor your staff as closely as you could on-site. However, setting performance standards and personal targets for your workers can definitely boost your employees' motivations. You may want to consider implementing stricter measures to ensure productivity or come up with a new incentive for workers to achieve their goals. You can read more about how to introduce remote working to your business here.