How to Reactivate Your ABN (2020 Update)
How to Reactivate Your ABN (2020 Update)
Whether you've cancelled your ABN for a short time or for years, here's everything you need to know about reactivating your cancelled ABN.
People cancel their Australian Business Numbers (ABN) for a number of reasons. Perhaps you've decided to stop trading, you've sold your business, or you've decided to change your business's structure. However, sometimes business owners may wish to resume trading but you should always reactivate your ABN first. If this is the case, it is possible to reactivate your ABN.
Business owners that have cancelled their ABN may think that they can just get back up and trade. However without an ABN, your business has no identification and you'll be breaking the law. In this article, we'll tell you how to Reactivate Your ABN whether its been dormant for a few weeks or a few years.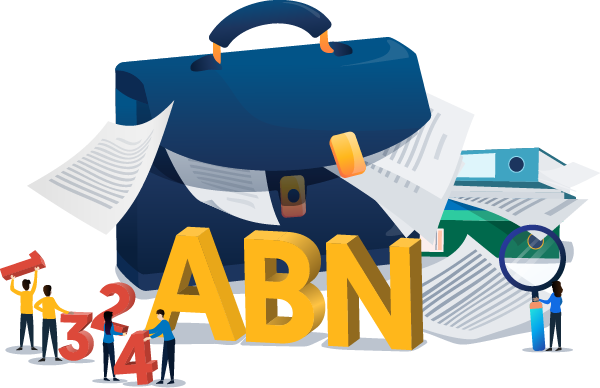 Launch your dream business now
Register for an Australian Business Number (ABN) in minutes.
Do I Reactivate My ABN, or just update It?
Re-applying for an ABN is only valid if your ABN has been cancelled. You'll be able to see which one applies on the ABN lookup tool. If your ABN is still active then you're required to update the details of your new venture within 28 days.
The best way of processing this is via your AUSkey, however this can also be updated online or by contacting the ABR.
If your ABN has been cancelled then it's essential you follow the process of getting this reactivated. This is because it's an offence to quote an inactive ABN in a transaction. Further, if your business is making $75,000 per year or more, you cannot trade without having an active ABN.
Reactivating a Cancelled ABN
Once you've confirmed your ABN is cancelled, you simply need to re-apply for it. Through LawPath's ABN registration service you can Reactivate Your ABN within 24 hours. Here are the steps you can take to reactivate a cancelled ABN.
1. Fill out your entity's information
Whether you are a sole trader, a partnership or a company, you will need to provide all relevant entity information. This includes your entity's name, TFN, etc. Follow the prompts and make sure you have all your business's important details on hand.
2. Provide your contact details
Regardless of your business structure you will need to provide your main business address. This can be an office or store you rent, or your residence.
3. Registration information
To Reactivate Your ABN, you must provide the reason for your application. As your ABN has been cancelled, you will need to select 'recommenced business' and complete the remaining information.
4. Confirmation and completion
Once you have completed all the fields, double check that you have provided the correct information. Within 24 hours your ABN will be reactivated.
Alternatively, you can re-apply through the ABR website. Their system will then search for your previous ABN. Once authorised, your ABN status should update to 'Active' upon lookup.
What About a New ABN?
If you've never previously applied for an ABN, you can apply for a new one within 5 minutes online. The benefit of doing this is that the turnaround will be faster, meaning you'll receive your ABN as soon as possible. To sum up, there's always ways you can activate your ABN and it's a fairly simple straightforward process to follow.
Don't know where to start?
Contact a Lawpath consultant on 1800 529 728 to learn more about customising legal documents and obtaining a fixed-fee quote from Australia's largest legal marketplace.
Author
Dominic Woolrych
Dominic is the CEO of Lawpath, dedicating his days to making legal easier, faster and more accessible to businesses. Dominic is a recognised thought-leader in Australian legal disruption, and was recognised as a winner of the 2015 Australian Legal Innovation Index.