What Property Can I include in a Binding Financial Agreement?
What Property Can I include in a Binding Financial Agreement?
Binding Financial Agreements (BFAs) can be hard to navigate at any point in your relationship. Find out what property you can include here.
Reading Time:
3
minutes
The process of divorce or separation is multifaceted. It's a difficult road to navigate when a relationship breaks down. Here, we discuss how you can avoid a messy property settlement through Binding Financial Agreements (BFAs). This can save you the emotional stress and cost of settling your matter in Court.
Introduction
Binding Financial Agreements or 'BFAs', are agreements that married or de facto couples can enter into under the Family Law Act 1975 (Cth). You may be familiar with the term pre-nuptial or 'prenup' agreement. We tend to get these mixed up with BFAs because of film and entertainment. However, when we look at this in legal terms, we refer to them as 'Financial Agreements' according to the Family Court of Australia.
Financial agreements set out how a couple will split their property and existing assets, at the time, when they enter into the agreement. A couple can choose to make arrangements of their previously shared finances. BFAs are a cheaper and faster alternative, in comparison to going to Court and having a Judge decide your fate. You can avoid the hefty legal fees if you decide to go with a BFA.
When Binding Financial Agreements Can be Made
Section 90 of the Family Law Act 1975 (Cth) is the legal framework which regulates BFAs and sets out the requirements needed for a valid BFA. There are strict requirements that come with creating a BFA and they must accord with the Family Law Act. Below, are the circumstances when married and de facto parties can enter into a legally valid BFA:
Before entering into a marriage;
During a couple's marriage;
Within the 12-month period of a divorce order;
Prior to a de facto relationship;
During a de facto relationship; and
After a de facto relationship has ended.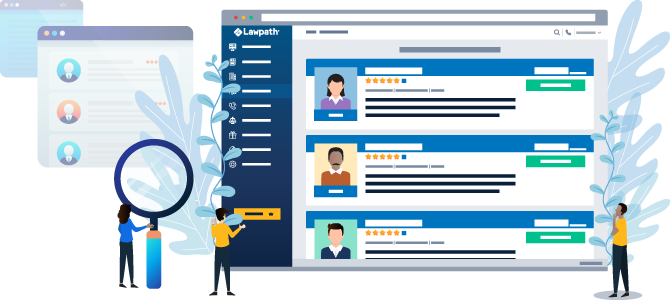 Find your perfect lawyer now
Get a fixed-fee quote from Australia's largest lawyer marketplace
Property You Can Include in a Binding Financial Agreement
You can include any property or financial resources that you own when the agreement is made. To clarify a common misconception, child support or child arrangements aren't covered by a BFA. This falls under what's called a 'Parenting Plan', which is a completely separate agreement. Again, a BFA can be made before, during or after the breakdown of your marriage or de facto relationship.
BFAs cover financial settlements after your marriage or relationship has broken down. It can also include financial support or maintenance paid to one spouse on an amount that you both agree to. Financial arrangements or property you wish to designate to your children may be included as well. Below we provide other specific examples if you're still stuck on what to include.
Specific Examples
Now that we've taken you through the basics of a BFA, you're probably wondering, so, what can I include in a BFA? You can include:
Superannuation entitlements;
Bank accounts, either joint or separate;
Interest or shares in a family business or your own business;
Bank debt and mortgage debt;
Assets you've inherited from a family trust or discretionary trust;
Vehicles such as cars, motorbikes, scooters and so on;
Real estate including investment properties;
Prized possessions or valuable items and;
Even furniture.
Do I need a Lawyer to Create a Binding Financial Agreement?
Yes.
A key requirement of a BFA is that each of the parties involved must go out and receive independent legal advice from a lawyer. This is an important step before you sign anything. You can do this after signing the agreement, however, this should ideally be done first. Your lawyer will discuss the impact of the agreement on your rights, such as the advantages or disadvantages. Before or after signing the BFA, both parties will need to prove that they sought legal advice from a lawyer with a signed statement.
Moving forward, a financial agreement will come into effect, if and only if, all the parties have signed the agreement. You and your former partner, must provide a signed statement from each of your lawyers to each other. It's important to keep in mind that while you don't need to go through a court to divide your property, a court can still decide whether you have a valid agreement or not.
Summary
When things don't go as planned, it's important to have a Plan B in place when Plan A fails. A Binding Financial Agreement (BFA) can help prevent unfair disadvantages between you and your former spouse or partner. Are you looking into a BFA and unsure of where to begin? We don't blame you. With Australia's largest marketplace for lawyers, you can speak to a Family Lawyer who gets it. At Lawpath, we're here to help and make legal easy for you. You can contact us today.
Author
Mia Miranda
Mia is a Legal Tech Intern at Lawpath. She is in her Final Year of a Bachelor of Arts and Bachelor of Laws degree majoring in International Law & Global Governance. She is interested in international relations, governance, criminal law and how technology is revolutionising the legal industry.