Working from Home Policy
eSign with Lawpath
1st document free
Under 5 minutes
Last updated August 5, 2021
Suitable for all Australian states and territories
This Working from Home Policy creates a process for working from home requests and the key expectations for any employees working from home. This policy also helps protect your Company and employees by establishing key work health and safety, data security and availability requirements for anyone working from home.
Get 1st document free
Document Overview
With working from home becoming an increasingly popular work arrangement in todays employment environment, it is important that your workplace has a clearly defined Working from Home Policy. This Working from Home Policy can be implemented as part of your employee handbook and employee resources.
What is a Working from Home Policy?
A Working from Home Policy is a great way to broader your employees working options. It can provide flexibility and clarity in the rise of the remote work environment. Importantly, a Working from Home Policy should clearly define an employees eligibility to work from home, as well as be used to implement a process for managing working from home requests. Importantly, this Working from Home policy will outline the employers expectations of remote workers, as well as define the responsibilities and guidelines all employees must follow if they choose/are required to work from home. This policy can also be used to clarify employee obligations around taking personal leave and the return of company property in the event of an employee ceasing employment.
This Working from Home Policy can be tailored to fit any company's needs, however there are key provisions that should be included, these are outlined below.
Other names for a Working from Home Policy
A Working from Home Policy may also be known as a Remote Work Policy, Flexible Work Policy, Remote Staff Policy, Remote Workspace Policy etc.
Use this Working from Home Policy if:
You wish to implement a Working from Home Policy
You wish to define and manage employee requests to work from home
You wish to update an old Working from Home Policy
What does this Working from Home Policy cover?
The following provisions are including in this Work from Home Policy. Please note that this overview is not extensive and does not cover each and every provision stipulated in this Working from Home Policy. The most popular provisions are discussed below.
Policy purpose
Any Working from Home Policy will initially state what the purpose of their Working from Home Policy is. The purpose should cover what the intent of the Working from Home Policy is and also, what goal your company is intending to achieve by offering such a policy to its employees. Some common goals for implementing a Working from Home Policy are, improved productivity, employee circumstances/situations, work-life balance, to facilitate government directions (e.g. Covid-19 Pandemic) etc.
Eligibility
It is likely that eligibility will be an important provision in your Working from Home Policy. Eligibility may pertain more strongly to technical factors, rather than classes of employees. For instance, your policy may state that in order to be eligible to work remotely, employees must have a stable internet connection, video conferencing capabilities (e.g. Zoom or Microsoft Teams, Skype, Google Hangouts), secure cybersecurity such as an encrypted Virtual Private Network (VPN), limited distractions (possibly a home office environment) etc.
Your Working from Home Policy should also stipulate the time period an employee is eligible to work remotely. For instance, the employee may be able to work remotely on a full-time basis, part-time basis or only if requested to work from home on each occasion. This is entirely up to the company's discretion.
Process to request remote work
Clearly setting up a process for requesting working from home arrangements will enable your employees to understand how they should formally request to work from home. You may want your employees to fill out a work from home form, schedule for consultations/meetings or complete an assessment to ensure that working from home is a safe and suitable option.
Employees expectations
Your Working from Home Policy should outline what is expected of employees if they are approved or required to work from home. Provisions relating to the use of company equipment, confidential information, work hours, compliance with security and IT processes and performance standards should be defined. This will ensure your employees understand their responsibilities and obligations. Your Work from Home Policy may also stipulate whether the workday or work schedules will vary if an employee is working from home. You should also include provisions relating to what remote employee must not do. This may include connecting to unsecure or public internet networks, using social media during work hours if it does not pertain to work duties (e.g. Facebook).
Technology support options
Providing your employees with a list of equipment or tech support that will be needed in order to work from home productively is an important aspect of any Work from Home Policy. For instance, your company may require employees to use their own laptops or allow them to utilise company equipment. Furthermore, setting out specific processes for managing IT issues will allow for clarity in the event of technical difficulties. For instance, remote employees may have access to the company IT team or have specific provisions surrounding reimbursements and expenses in engaging a third party IT team.
Termination of employment
Your Working from Home Policy may outline processes as to how and when employees must return any company property (if applicable) upon termination of their employment. Your policy may stipulate a time period and property standards that must be upheld when returning company property. You may also want to include a list of reasons why any working from home arrangements may be revoked or terminated.
Further Information:
Document Reviews
No reviews available.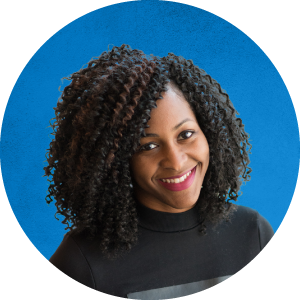 Not sure what you need? Call and speak to one of our consultants on
1800 529 728
How it works
Follow the steps below and you'll have your ready-to-use document in no time.
Step 1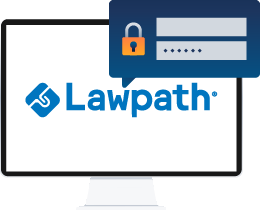 Set up a free Lawpath account
Step 2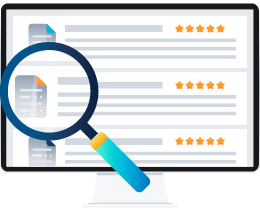 Search and find the document you need from our list
Step 3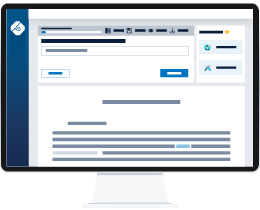 Follow the prompts and fill in all the relevant details
Step 4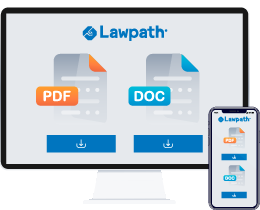 Download your document in ready-to-use PDF or Docx* format. Access from any device, at anytime.
A giant library of template documents combined with a legal marketplace make this a must have for any small business owner.
Create and access documents anytime, anywhere by signing up to our monthly or annual subscription plan
Sign up now