How Does a Deed Poll Work?
A deed poll is a special type of binding agreement which only requires one party and work to bind that party to an active intention.
Reading Time:
3
minutes
Usually, agreements and contracts are between two or more parties (for example, a Tripartite Deed is a three party agreement). The document works to bind the parties to their obligations. As a result, if a party fails to oblige, the other party can rely on the agreement and enforce their obligations. A deed poll is a special type of binding agreement. It only requires one party. Deed polls works to bind that party to an active intention. The binding intention requires the individual to follow a particular course of action.
Using Deed Polls
Changing Your Name
You can use a deed poll to change your name. This was the traditional practice in Australia. This required a solicitor to draw up a deed poll, an individual to sign it, and two witnesses. You would then be required to lodge the deed poll with a government body. This is no longer the practice in Australia. While deed polls are considered legal, they are not the primary way of changing your name. In Australia, various state bodies responsible for birth, deaths and marriages control the process of changing your name. While deed polls can be used, they are usually not considered the official documentation for changing your name. As a result, many banks, financial institutions, employers, or legal institutions may demand an official name change from one of the state registries.
Service NSW controls the process of changing your name in NSW. The process only requires a form to be submitted. It is easier if the person is changing their family name due to a divorce. The process differs if you were born overseas. Notably, Queensland allows for a name changes every 12 months, while in Victoria and NSW, you can only change your name 3 times in a lifetime.
Deed polls continue to be used as a way to change your name by a lot of countries. In the UK, a person would require the Deed of Change of Name deed poll. Under the deed poll, the individual binds themselves to abandon their earlier name and use their new name at all times.
Other Uses
Changing your name is not the sole use of a deed poll. A deed poll can favour another party as well. A builder may draw a deed poll against an owner. The deed would, for example, bind the builder to comply with the requirements of a covenant. A deed poll may also be used to register a Billing Agent. A Billing Agent acts on the patient's behalf to claim Medicare and private health insurance medical benefits. The deed poll is granted in favour of the Department of Human Services. Additionally, an Ecclesiastical deed poll can be used by an individual to leave the clergy.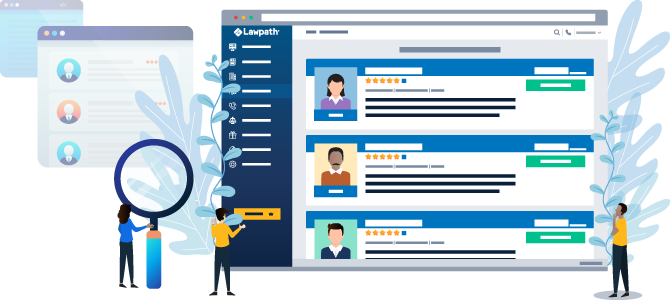 Find your perfect lawyer now
Get a fixed-fee quote from Australia's largest lawyer marketplace
Deed Polls and Contracts
There are some important elements that must be present in all deeds: the deed must express that it is a deed, it must be signed, it must be witnessed, and must be in writing. These require differ significantly from the requirements for a contract. Firstly, deed polls do not require a promise. Instead, intention binds a party. In a contract, there must be a promise offered by one party which has been accepted by another party. Further, a party to a deed poll does not exchanged anything. This is because there is only party involved.
There are also other differences between deeds and contracts. An important difference is the limitation period. In general, a claim for a breach of contract must be commenced within 6 years of the breach occurring. For deeds, the limitation period is longer. In NSW, for example, the limitation period is 12 years while in Victoria, it is 15 years. A more comprehensive guide on the difference between deeds and contracts is available here.
Don't know where to start?
Contact a Lawpath consultant on 1800 529 728 to learn more about customising legal documents and obtaining a fixed-fee quote from Australia's largest legal marketplace.
Author
Meru Sharma
Meru is a legal tech intern at Lawpath and a Bachelor of Laws student at The University of Technology Sydney. He is interested in how technology can help bring the legal industry into the 21st century.