Introduction
Part of the 10 minimum National Employment Standards (NES) outlined by the Fair Work Ombudsman is the termination of employment.

Termination of employment is when the employee-employer relationship ends. There are different reasons a termination occurs. It is important to follow the rules about dismissal, notice and final pay. This article will focus on the notice of termination as outlined by the Fair Work Ombudsman.

Notice of Termination
Employers must provide employees with written notice of the day of termination when ending their employment (with some exceptions). Employer may give notice to employee by:
Delivering personally
Leaving it at employee's last known address
Pre-paid post to employee's last known address
Some awards or agreements specify that a notice of termination is required so it would be best practice to consult a contract lawyer to review them.
Those exceptions mentioned earlier are:
Casual employees
Employed for specific period/task/season
Fired due to serious misconduct (e.g. theft, fraud or assault)
Employed for a set training arrangement period
Daily hire in building & construction, meat industry
Weekly hire in meat industry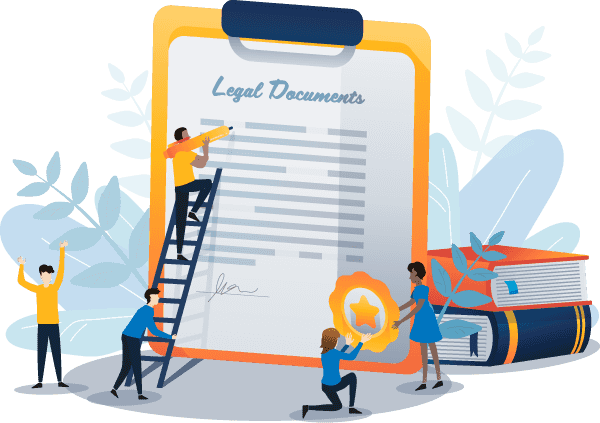 Customise and download our termination letter for free.
Create and download our termination letter (poor performance).
Get started
Amount of Notice Given?
The minimum notice period given to an employee depends on their age and the period of continuous service as shown below in the table also provided in the Fair Work Ombudsman Fact Sheet.
| | |
| --- | --- |
| Period of Continuous Service | Min. Notice Period |
| Less than 1 year | 1 week |
| More than 1 year – 3 years | 2 weeks |
| More than 3 years – 5 years | 3 weeks |
| More than 5 years | 4 weeks |
As an employee, you must give them at least the minimum period of notice or pay them for that period at their full pay rate. In terms of age, any employee over 45 years old who has completed at least two years of service when they are given their notice are privy to an additional week of notice.
E.g. 51 year old employee has been working for 3.5 years and you have given them their notice of termination. That employee either works for another 3 weeks (+ 1 additional week due to their age) or is paid out for those weeks.
Conclusion
Terminating an employee is always a tricky situation and it would be best practice to reach out to one of our business lawyers who can review the free Employment Contract (Full Time). Before starting this process it is important to minimise any risks involved as the employee may decide to commence proceedings against their former employer.

Don't know where to start? Contact us on 1800 529 728 to learn more about customising legal documents and obtaining a fixed-fee quote from Australia's largest lawyer marketplace.