Let's talk about business blogging
The thought of starting a business blog is daunting. You're probably wondering what, how and why should I start a business blog? In light of the technological revolution unfolding before us, there's never been a better time to start a blog. Business blogging is a game-changer and powerful marketing tool that drives both short term and long term results for your business' growth. Blogging allows you to interact with your customers uniquely and market your business at the same time. Find out how to get started right here.
1. Choose the right blogging platform your business
An important step in starting your business blog is choosing the platform where you'll be producing business content. In other words, this the platform where the magic happens. But it's important to get this right. Think about what features you want your blogging platform to have that will enable you to communicate your business objective. Some examples of popular blogging platforms include: WordPress.org, WordPress.com, Wix, Gator, Squarespace and Blogger by Google. Things you want to consider, especially if you're a beginner to the business blogging game are:
User friendliness: ask yourself if the blogging platform is easy for you to use or learn. Some platforms require coding skills, so if you're not comfortable with coding just yet you may want to choose a platform that doesn't require coding knowledge or ability.
Cost and pricing: it's important to think about whether the blogging platform is cost-effective. Bear in mind that while some platforms are free, others do incur monthly and yearly fees for using the platform.
Recommended: WordPress.org is a free and open source software that allows individuals and businesses to create self-hosted blogs in comparison to WordPress.com. Like many platforms, however, hosting and registering your name is an additional cost.
2. Find your business blog's purpose
After making the crucial decision of what blogging platform is the right fit for your business, finding your blog's purpose and area of specialisation is key to driving success. This will help you create content that will increase consumer engagement through your online platform. It's been said by many successful entrepreneurs out there, but finding your 'why' is the most important business move you'll ever make. In other words, your 'why' is your purpose or goal of fulfilment. This applies to your blog as well and illustrating your business' 'why' and your objectives will allow you to make your business' mark in the world of blogging. Having your purpose and goals clearly stated will set you apart from the rest. Here's a few things to ask yourself:
What is my business brand all about? Or if you're promoting an existing business, how can I best illustrate the existing purpose of my brand?
Do I want my blog to show certain skills or the area of expertise I specialise in? Or a combination of both?
Is the purpose of my blog to boost my business' online presence or SEO (Search Engine Optimisation) rating on Google?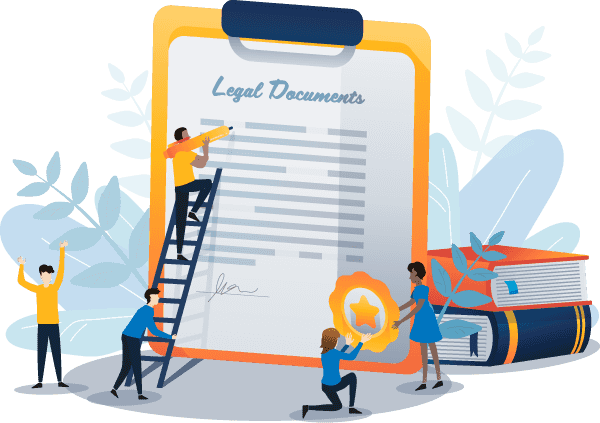 Create your own Business Plan for free.
Customise, update and download our Business Plan.
Get started
3. Grow your audience
Having a business blog will allow you to attract the audience you want to target and grow your online following. If you want to grow your audience, it's important to do some of your own 'homework' on who your audience is. Really get in touch with your audience and create a connection through your blog posts. You might want to start by finding out the demographics of your audience such as age, gender and perhaps what profession they're in. In addition, you want to be able to provide them insight or be the solution they're looking for.
So start thinking about what problems your audience are facing and how your company can provide a solution to their needs. Another key tip is to find out where your audience sources information from and how much time they spend online. This will give you a better idea of when to post business content and maximise blog traffic. You can read more tips on growing your audience and online presence here.
4. Share your blog content on multiple platforms
Once you've put some blog content out there, the next step is to generate even more site traffic through the power of social media marketing. In the wake of technological disruption, you'll find that utilising social media to your advantage can drive great results for your business. It can direct new customers or clients to your blog and to your business' goods and services. This ties in with the previously discussed tip on growing your audience, however, finding out what social media platforms your audience frequently uses is very useful information to you.
If your audience frequently uses Facebook, then consider sharing your blog posts on your Facebook business page if you have one. Or if you don't, maybe consider making one. Likewise, there are many other avenues that you can market your business blog. LinkedIn is also very popular and has been described as the 'professional' version of Facebook. You can directly see information about the people who engage with your posts. There's also popular social media sites such as Instagram and Twitter, which allows you to market your content and increase consumer engagement online.
5. Importance of attending industry events
A final word of advice for starting your business blog is attending industry related events. This is essential to ensuring the longevity of your business blog. Attending an industry event now is easier than ever before, with many now available online. In order to increase your business blog's presence online, it's crucial to actually be present at industry events. This gives you the opportunity to meet new people and also have others know your name, or brand. It also provides opportunities for networking and potential business partnerships to be built. Building relationships with other business and organisations can direct different customer or client bases to your blog. It can also draw potential investors to your business and business blog. So don't scroll past a potentially useful industry event that may help you out in the long run and get yourself out there.
Ready, set, go
Now that we've taken you through how you can go about starting your business blog, it's time for you to get started. There's no right or wrong way to start your business blog. The best thing you can do is dive into the world of business blogging and find out what works best for your business. Trial and error are all part of the experience, so don't be afraid to take a leap of faith for your business' growth. If you're unsure where to start, you can contact a Lawpath consultant today.