Resigning from your job isn't the easiest thing to do, but there's definitely a right way to do it. Employees are often plagued with feelings of guilt, but it's always better to bite the bullet and be honest with your employer. Whether you've been offered another job or you've decided to step back for a while, it's important to try and leave your job on the best terms you can. The most important thing to do first off, is resign formally and properly. Formally resigning should be done by having a conversation in person and providing your resignation in writing. This means that you have to write a resignation letter notifying your employer of your intentions.
In this article, we'll give you some tips on getting your resignation letter right, so you don't burn any bridges on the way out.
1. Keep it simple and professional
There is no need to write a dramatic 'I quit' essay. When you write a resignation letter, you should notify your employer of your intention to resign, your notice period, and end on a courteous and thankful note. Opening your letter with a sentence such as 'please accept this letter as formal notice of my resignation from [company]' is a good place to start. Resignation letters do not need to be longer than a couple of paragraphs. Even if there's a lot more you want to say in the letter, this is better off said in person- and if it's not nice, not said at all.
2. State your reason
Even though you would have probably shared with your boss your reasons for leaving, you still need to describe them when you write a resignation letter – and keeping it simple and even vague is perfectly fine. However, it is still important to have all the details in writing. For example, if you are resigning to take that extended trip to Europe you've always dreamed about, you can phrase it as:
"Working at this company has been a truly valuable experience. However, my long-term travel plans overseas will not be compatible with me continuing in my current role at your company."
If you are resigning because you've been offered a better role elsewhere, you do not need to provide too much detail. Simply stating something to the effect of "I have been offered another role which better matches my circumstances and long-term ambitions" will let your employer know why you're leaving, without going overboard.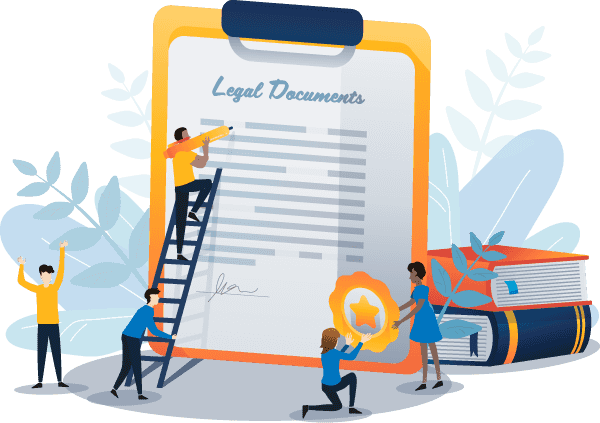 Customise, download and hand in your resignation letter for free.
Create and download our resignation letter.
Get started
3. Thank your employer
It is always a good idea to thank your employer for the opportunity, describing some of the key things you've enjoyed and learned on the job. Not only is it polite, it also lets your employer know that your time there wasn't wasted. You can tailor it to be specific to the job you undertook, or more general such as:
"I am extremely grateful for the opportunity I had to work here. I believe that I developed skills and acquired knowledge at your company which I will use for life."
You can also state your willingness to help out with the transition, as this is usually the most inconvenient part of resignation for an employer. This may involve you training up the person who is going to take over your role. If this is the case, specify that you'll come up with a 'handover' plan and try to make the transition as seamless as possible. If you need to finalise any of your existing projects, tell your employer that you'll ensure they're wrapped up by the time your notice period ends.
4. Give adequate notice
When you resign, you usually need to tell your employer the date of your last day (which is usually a week or more away). This is called 'giving notice' and is an important stage in the process of an employee's resignation, as it ensures the employer isn't left out in the lurch. Your required notice period will differ depending on your employment type and the terms of your employment contract. For example, casual employees do not by law have to give notice. Further, if you're still in the midst of your probation period, you usually only have to give 1 week's notice. If you're unsure of what your required notice is, it may be worth contacting an employment lawyer.
Upon calculating the length of your notice period, you will then know when your last day of work will be. You should quote this date on your letter to ensure there is no miscommunication between you and your employer. For example you may want to phrase it as "As required by my employment contract, I am providing 3 weeks notice. Subsequently, my final day of work will be 24 May 2019."
5. Sign and date your letter
A letter has little to no legal weight if it is not signed and dated. Signing your letter confirms he validity of your resignation. Having the date on your letter will be useful when referring to your notice period and final day of work. Signing your letter will also signify your intention for the resignation to be legally binding.
6. Keep a copy
As with all other important documents you draft and sign, always keep a copy. This way, you'll know exactly the terms on which you resigned. Further, you'll be able to show this to anyone else if need be. For example, if there ends up being confusion between yourself and your employer over when your last day of work is, you'll be able to refer to your letter as evidence.
A good resignation letter sets the tone for both your transition and how you will be remembered by your employer. Always keep in mind that ending on good terms is beneficial to both you and your employer.