Well done on finding a new and exciting position or inspiring career change. Learn about the in's and out's of resignations here.
You may have found a new interesting position, or you may simply want an exciting career change. Whatever your reasons, you will need to notify your existing employer of your desire to resign and end your employment relationship. Often, employees wonder – can my employer refuse to accept my resignation? Can they refuse to pay my leave entitlements? Can they reject my notice period?
Well, in this article we dive into whether your employer can refuse your resignation, your notice period or certain entitlements.
N
Can my employer refuse to accept my resignation letter?
N
Can my employer refuse to accept my notice period?
N
Is my employer able to refuse to pay my entitlements?
N
How can I resign respectfully?
Can My Employer Refuse to Accept My Resignation Letter?
The simple answer is –
no
,
your employer cannot refuse to accept your resignation.
An employer cannot reject or refuse to accept an employees resignation under Australian law. If an employee wishes to resign, it is their decision to do so. An employee cannot be forced to continue their employment relationship if they don't want to. This means that an employees decision to leave their employment does not need to be accepted by their employer. It is a decision that is up to that particular employee. Now, an employer can, of course, politely ask you to stay or reconsider your decision to resign. This is totally ok and quite normal. After all, it can be daunting for employers when a valuable member of their team decides to leave. However, at the end of the day, it is a decision that belongs to the employee.
Can My Employer Refuse to Accept My Resignation Notice Period?
If you do decide to resign, it is best practice to hand in a
Letter of Resignation
. Your letter of resignation should state the date the employer was notified and the last day of your employment. This is known as the '
giving your notice period
'. Usually, the acceptable and reasonable notice period will be stated in your
Employment Agreement
, but it can also be found in your industry modern award. Now, the only reason an employer may not agree to the details of your resignation is that your notice period may be incorrect. If this case does arise, you may need to alter the 'notice period' to the correct period. Nonetheless, this does not stop you from resigning from your employment. It is simply an amendment to the date of your final day of work.
Is My Employee Able to Refuse to Pay My Entitlements?
This is another common question that many employees ask when they consider leaving their existing employment. When you decide to leave your existing employment, you must be provided for your final payment notice – which sets outs all the entitlements you will receive including:
Outstanding wages,
Penalty rates and allowances,
Accumulated annual leave,
Long service leave or redundancy pay, if applicable.
Receiving payment for these entitlements can be extremely important. After all, they are your entitlements. Below we outline when your employer may refuse to pay out your entitlements when you decide to resign, and when they cannot.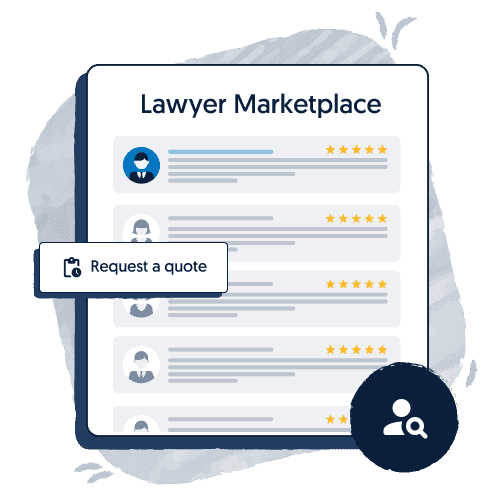 Find your perfect lawyer now
Get a fixed-fee quote from Australia's largest lawyer marketplace.
Refusing to Pay a Leaving Employees Entitlements
It is pretty common for an employer to
want
to refuse to pay their leaving employees entitlements. This may be because that employee refuses to fulfil their final duties or the employee refuses to show up to work during their notice period. Now, this doesn't mean that the employer is entitled to refuse that leaving employee all of their entitlements. In fact, it may be illegal to do so. You must look to the award or enterprise agreement that governs your industry. Your award will inform you as to whether your employer can legally deduct pay from your leave entitlements. To check what award your employment belongs to, you can use this
Tool
. The general rule of thumb is that if an employee refuses to work through their notice period, the employer may deduct up to one week's worth of wages. But, not an employee's other entitlements. To find out whether your employer is allowed to withhold your pay, or for how long they could withhold your pay, it's best to speak to an
employment lawyer
.
How Can I Resign Respectfully?
Resigning from your employment can be stressful and at times, confrontational. It is human nature to get nervous before telling your employer you'll be leaving shortly. On the other hand, it can be stressful for employers when their employees decide to leave. It means that new arrangements will need to be made, including the fact that employees will need to be hired and trained.
Have a small meeting
If you are thinking of resigning, it may be best to set up a small meeting with your employer and let them know in person. It can help both parties understand each other better and at times, it can be less shocking than abruptly handing them your resignation letter.
Offer to help train up new or existing employees
Your employer may need some help training up new or existing employees before your departure, so it's great to offer them your helping hand.
Keep the line of communication open
Finally, always thank your employer for the opportunities and experiences they have provided you with and keep the line of communication open. You never know what future opportunities may be on the horizon.
Key Takeaways
As stated above, your employer cannot refuse to accept your desire to resign. If you do choose to resign, it is a decision that is up to you, as an employee. Your employer cannot prevent this or force you to stay. However, if you do provide the wrong notice period, your employer may refuse to accept that period. In this circumstance, your employer can ask you to amend your notice period. Furthermore, in general, your employer cannot refuse to pay your leave entitlements. However, if you stop showing up to work, they will be able to deduct certain entitlements, such as one week's worth of wages.