Letter of Resignation
eSign with Lawpath
1st document free
Under 5 minutes
Last updated March 23, 2021
Suitable for all Australian states and territories
A Letter of Resignation is used to notify your employer that you are resigning from your position of employment. Customisable and ready for use in under 5 minutes.
Get 1st document free
Document Overview
Regardless of the reason you are resigning from your position of employment, it is always important to leave your job on positive and professional terms. Whether you receive an offer for a new and exciting opportunity, want to venture out on your own, or just need a sabbatical, a Letter of Resignation is a formal and professional way to inform your employer of your intention and reason(s) for resignation.
Use this Letter of Resignation if:
You are informing your employer of your intention to resign from your current position of employment.
What does the Letter of Resignation cover?
Intention of resignation;
The date of your last day;
Employment contract details; and
Reason(s) for resignation.
Other names for Letter of Resignation include:
Resignation Letter; and
Notice of Resignation.
When is it necessary to write a formal Letter of Resignation?
Whether formal Letters of Resignation are mandatory depends on the company's requirements. However, it is recommended that you provide a professional resignation letter to your employer for the sake of formality and professionality.
Should I resign by letter or in person?
It is usually a better option to resign in person, by meeting with your manager in a private space. However, you should also use this meeting as a chance to hand over your letter of resignation. When ending employment, it is always better to have everything in writing.
How much notice needs to be provided in my Letter of Resignation?
This depends on the time period you have worked with the business, your employment type and the terms of your contract. Nevertheless, your notice period can potentially can be negotiated with your boss as it depends on the business and what their requirements are.
Do I need to sign my Letter of Resignation?
Yes, this indicates that you intend for the letter to have full effect.
After submitting my Letter of Resignation, what are the next steps before leaving my role?
During the notice period, you should discuss the employment benefit transition with Human Resources and see if anyone can stand in for you, ensuring that your departure would not affect the business negatively. It would also be wise to leave handover notes however, these are recommended tasks. After you have handed in notice of your resignation, you employer can choose to either pay you in liu of your notice period, or for you to work out your notice period. Some employees choose to take their notice period as annual leave, but this can only be done if your employer agrees.
Document Reviews
No reviews available.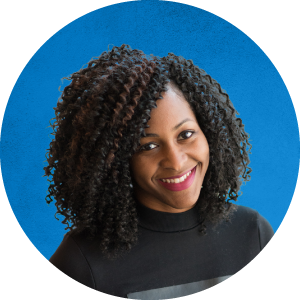 Not sure what you need? Call and speak to one of our consultants on
1800 529 728
How it works
Follow the steps below and you'll have your ready-to-use document in no time.
Step 1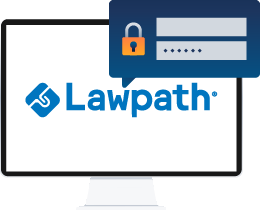 Set up a free Lawpath account
Step 2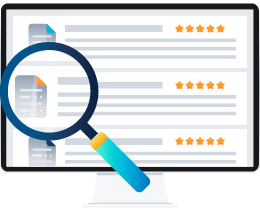 Search and find the document you need from our list
Step 3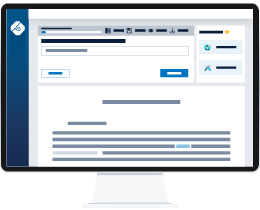 Follow the prompts and fill in all the relevant details
Step 4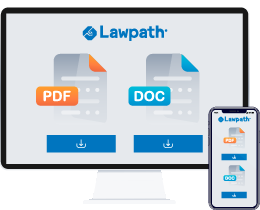 Download your document in ready-to-use PDF or Docx* format. Access from any device, at anytime.
A giant library of template documents combined with a legal marketplace make this a must have for any small business owner.
Create and access documents anytime, anywhere by signing up to our monthly or annual subscription plan
Sign up now