What Are the Rights of a Company Auditor?
What Are the Rights of a Company Auditor?
Are you a company auditor unsure about your rights or duties? Find out your rights and obligations in this article.
Reading Time:
4
minutes
Searching through the law to learn your rights can be difficult. Even finding out where to start can be hard. The rights of company auditors are set out in the Corporations Act 2001 (Cth) ('Corporations Act'); however, it takes a bit of navigating to find them. This article explains the role of a company auditor and breaks down two key areas their rights focus on: general meetings and access to information. However, these rights are accompanied by obligations the auditor has to the Australian Securities and Investments Commission ('ASIC') and the company they are auditing. Lastly, the article will discuss the power of a company to remove their auditor.
The rights of a company auditor essentially become obligations for a business. Businesses should be aware of the rights of auditors to ensure they are complaint with the Corporations Act.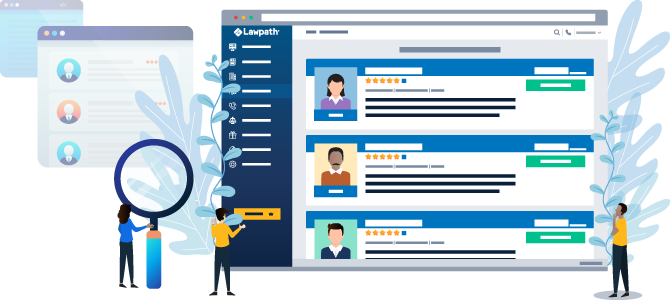 Get help with your taxes now
Get a fixed-fee quote from Australia's largest lawyer marketplace
Find a lawyer
What is a Company Auditor?
A company auditor is someone who reviews the financial report of a company for a financial year or half year. They do not have to be part of a firm or a company, although they can. A company auditor can just be an individual as well. However, they must be registered with ASIC. When conducting their review, the auditor checks if the financial report is compliant with accounting standards. The auditor also confirms the report is true and fair. If there is a breach in their findings, the auditor will have to report it to the company and to ASIC.
All public companies must have an appointed auditor within a month after the day the company was registered. If the auditor was not appointed in a general meeting, the director must appoint one by the cut off date.
If you are thinking of becoming a company auditor, refer to ASIC for information on how the process works.
General Meetings
The auditor has a right to communicate with members of the company they are auditing. This right, as outlined in Corporations Act s 294K, is specific to general meetings of the company. If a general meeting will be held, the company must give the auditor notice. This includes any information about the general meeting another member would receive.
Naturally, a right to communicate is accompanied by a right to attend. Not only can an auditor attend a general meeting, they also have a right to be heard during the meeting. An auditor can give their input on any part of the meeting that concerns their work as an auditor. They have this right even if the purpose of the meeting is to remove the auditor from office.
Access to Information
An auditor requires a great amount of access to the company's documents to perform their duties. The auditor has a right to access the books of the company as long as it is during reasonable times. In addition, the auditor can request from an officer additional information if required. However, it must be a reasonable request and for the purpose of the audit.
An auditor's right to information also extends to a controlled entity of a company. However, the audit must be for a financial report that includes consolidated financial statements. In this case, officers for the controlled entity must allow the auditor access to the controlled entity's books. If the officers for the controlled entity are not co-operative, they may face charges of a strict liability offence.
What Obligations does a Company Auditor Have?
A company auditor has various obligations to both the company and ASIC. The Corporations Act states it is important for the auditor to maintain independence. The auditor maintains independence by avoiding conflicts of interest. If the auditor is aware of any conflicts of interest, they must take all reasonable steps to resolve the conflict. The auditor has 7 days to resolve the conflict. If they do not resolve the conflict in this time, the auditor must inform ASIC of the situation.
Auditors also maintain independence through a rotation system. An auditor generally does not play a significant role in a particular listed company's audit for more than five consecutive financial years.
In addition, they must also:
Lodge an annual statement
Complete an annual Transparency Report
Follow Auditing Standards
And comply with the conditions of their registration.
Can a Company Remove an Auditor?
Yes, a company can remove an auditor. Although there are some steps prior, a company can hold a general meeting to decide whether the auditor should be replaced. All that is required in the general meeting is a majority vote to remove the auditor. Unless the company has an Australian Financial Service licence, ASIC approval for the removal is not needed.
For more information, ASIC has step by step guides for businesses on how to remove an auditor.
Conclusion
While conducting their work, auditors have several rights that help them execute their role efficiently. Auditors have a right to be included in general meetings like any other members of the company. They can give their insight during the meeting on any part of the business that affects their work. Auditors also have a right to access the company books at reasonable times. This can also extend to the books of the company's controlled entities. Similar to their rights, auditors also have obligations that ensure their job is performed well. Amongst several administrative requirements, they must maintain independence. Despite their rights and fulfilment of obligations, auditors can be removed from the company if the right steps are taken.
Don't know where to start?
Contact a Lawpath consultant on 1800 529 728 to learn more about customising legal documents and obtaining a fixed-fee quote from Australia's largest legal marketplace.
Author
Jack Sheedy
Jack is a Legal Technology Intern at Lawpath. He is currently studying a Bachelor of Law and International Studies at Macquarie University. Jack shares Lawpath's passion for providing accessible legal services and is pursuing Law to help his community.