Conflict of Interest Policy
eSign with Lawpath
1st document free
Under 3 minutes
Last updated July 30, 2021
Suitable for all Australian states and territories
You can use this Conflict of Interest Policy to create a process for the disclosure of any conflicts of interest that your employees may have. Using this policy helps protect your Company by ensuring that you are aware of any circumstances that may create a conflict of interest, and address these before they can erode public or internal trust in your Company, damage the Company's reputation or financial position, or even expose you to a breach of the law.
Get 1st document free
Document Overview
This Conflict of Interest Policy provides clarity about what constitutes an actual, potential or perceived conflict of interest. Furthermore, this Conflict of Interest Policy communicates the process and circumstances for disclosing any such conflicts to the company. It also helps guide the company on how to manage any such disclosures, and the key factors to consider before making a decision.
What is a Conflict of Interest?
If a board member or employee has any personal interests or financial interests that may influence them when making any decisions, actions or transaction on behalf of your company, there may be a possible conflict of interest. If a conflict of interest is present, it may mean that your board members or employees are not acting in the best interest of your company. This can, at times, be detrimental. Implementing a Conflict of Interest Policy will provide you and your company with the foundation for dealing with these conflicts in an efficient and effective manner.
What should be included in your Conflict of Interest Policy
Clarify what constitutes a potential Conflict of Interest
Your Conflict of Interest Policy should clearly lay out what types of conduct may constitute a conflict of interest. In general, there are three types of conduct that may amount to a conflict of interest. These include: actual conflicts, potential conflicts and perceived conflicts. If your policy explains each type of conflict clearly and effectively, it will allow your employees to better understand their obligations and duties to act in the companies best interest. You also have the option of providing examples and instances where a conflict of interest may be present.
Provide examples
This provision will tie into the above provision about clarifying what a conflict of interest may be. Providing examples of what type of conduct may have the appearance of a conflict of interest is a great way to clearly inform your employees about what may constitute a potential conflict.
For instance, your policy may stipulate that it may be a conflict of interest to:
Hire a sibling, spouse or other immediate family member or,
Give your domestic partner a salary rise or,
Release confidential proprietary information or,
Receive indirect remuneration, a secret investment interest or gifts from potential vendors regarding a proposed transaction or,
Engage in business with an entity where the employee or board of directors hold a potential ownership, investment interest or compensation arrangement.
Process for disclosing any Conflicts of Interest
The Conflict of Interest Policy should always expressly state what processes need to be taken to disclose any potential conflicts of interest. This process will inform your employees and board members on what they must do if a conflict is suspected. At a minimum, your Conflict of Interest Policy should outline the process of disclosure of the material facts and the process of recusal.
Outline employees obligations regarding their duty to disclose
This provision will ensure that your employees are aware of their obligations regarding any conflicts of interest. It is important that your employees understand their obligations to ensure compliance with the policy. Also, if your employee is in a senior position or position of trust, your policy may also explain their obligations relating to the duty of loyalty, confidentiality and their responsibility to make reasonable efforts to act with due diligence.
Process for managing and addressing the Conflict of Interest
This will be an important provision in your Conflict of Interest Policy. If your company holds such belief that violations of the conflicts of interest policy are present, it will be important to outline the processes the company will undertake the formally record, manage and investigate the alleged conflict. This must be done before any sort of disciplinary action can be carried out.
This may include provisions relating to further investigation. Also, the policy should inform all members and employees of the processes that will be undertaken at company meetings. This may include committee meetings or board meetings. Furthermore, provisions relating to the voting of key employees, committee members or board members and the process of obtaining a majority vote on the alleged conflict of interest should also be provided for in your policy.
Finally, your policy should explain the processes for informing the interested person of the committee's decision or company decision, as well as providing detail surrounding the process for affording the interested person an opportunity to explain or defend their alleged conflict.
Consequences for violations of the Conflict of Interest Policy
Your Conflict of Interest Policy should clearly explain what consequences could arise if reasonable cause is found that an actual conflict of interest exists. These consequences will usually include disciplinary action, corrective action or termination of employment. In some extreme cases, the consequence may be the commencement of legal proceedings.
What does this Conflict of Interest Policy cover?
Employee obligations around notifying the company of any actual, potential or perceived conflicts of interest;
Clarification on what constitutes a conflict of interest;
The process for declaring any conflicts of interest;
The key details recorded by the company when a conflict of interest is disclosed; and
The Company's process for managing any disclosed conflicts and the key factors impacting on any decisions made.
Implementing your Conflict of Interest Policy into your workplace
Having a Conflict of Interest Policy is a great way to manage any possible conflicts of interest or an employees alleged failure to act in your companies best interest. To put your employees on notice regarding the implementation of your Conflict of Interest Policy, it is best to notify, send and request that all employees sign off as having read and understood the policy.
Further Information on Conflicts of Interest
Document Reviews
No reviews available.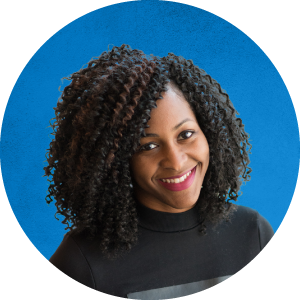 Not sure what you need? Call and speak to one of our consultants on
1800 529 728
How it works
Follow the steps below and you'll have your ready-to-use document in no time.
Step 1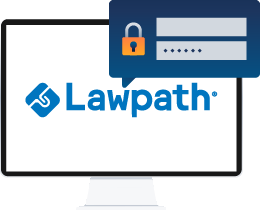 Set up a free Lawpath account
Step 2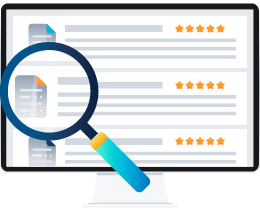 Search and find the document you need from our list
Step 3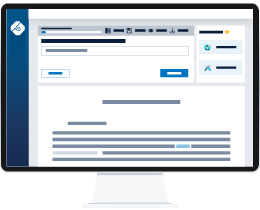 Follow the prompts and fill in all the relevant details
Step 4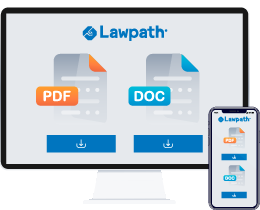 Download your document in ready-to-use PDF or Docx* format. Access from any device, at anytime.
A giant library of template documents combined with a legal marketplace make this a must have for any small business owner.
Create and access documents anytime, anywhere by signing up to our monthly or annual subscription plan
Sign up now