Loan Agreement (With Interest)
eSign with Lawpath
1st document free
Under 10 minutes
Last updated October 21, 2021
Suitable for all Australian states and territories
As a lender, you can use this Loan Agreement when offering a loan to a Borrower. Customisable and ready for use in just 5 minutes.
Get 1st document free
Document Overview
Whenever you are loaning a significant amount of money, it's a great idea to put it in writing. A Loan Agreement is especially essential if you're loaning to someone you are not familiar with, as it can prevent misunderstandings and disagreements by clearly setting down the terms of the loan and requires the borrower to repay the loan. Having the details of the sum, the interest, and other important provisions in a Loan Agreement ensures that everyone complies with their obligations.
Use this Loan Agreement if:
You are a credit provider (the lender) and wish to loan money to a debtor (the borrower) for personal, domestic or household purposes or for purchasing, refinancing, renovating or improving residential investment property.
You are a debtor (the borrower) and you wish to loan money from a credit provider (the lender) for personal, domestic or household purposes or for purchasing, refinancing, renovating or improving residential investment property.
What does the Loan Agreement cover?
The financial table;
Repayments of the loan amount;
Interest;
Fees and charges;
Account statements;
Enforcement expenses if the borrower defaults on the loan;
Variations and waivers; and
The relevant information statement and other statutory notices.
Other names for Loan Agreement include:
Loan Contract; and
Money Lending Agreement.
What is the difference between a Loan Agreement and a Promissory Note?
A Loan Agreement is a document where a lender advances funds to a borrower. The agreement is subject to the borrower's obligation to repay that money, whether it be in a certain time or in a certain way. A Loan Agreement protects both parties interests through enforcing the contract. A Promissory Note sets out the terms under which one party agrees to pay a set monetary amount to another party. This agreement generally is made in writing and the payment can be required on the spot or at a future date. The difference between the two is that a promissory note is a simple document that is not as complex as a Loan Agreement, and may be shorter and less detailed. On top of this, a Loan Agreement enforces obligations between the signing parties, whereas as promissory note is more of a statement of the loan and a method of tracking loan repayment.
What is a Division 7A Loan Agreement?
A Div7a Loan Agreement is used when companies give loans. It covers certain loans that are made by a private company to people within the company, as well as people who seek loans through a company.
What is a Drawdown Loan Agreement?
A Drawdown Loan Agreement happens when the loan is taken up by the borrower.
How much legal weight do Loan Agreements carry?
Loans carry a heavy amount of legal weight. As the loan is a signed agreement, it is a legally binding contract and can be enforced upon the parties who signed the agreement. Breaches of a Loan Agreement can be severe and can be held up in a court of law.
Is it common for interest to be charged on a personal loan?
Yes, it is common for interest to be charged on a personal loan. Most personal loans charge interest when repaying the debt. Interest is charged for numerous reasons; the largest two aspects being to profit from the risk that the entity giving the loan takes, and to adjust to the changing value of money and inflation within the economy.
Can you still get a loan with bad credit?
Yes, you can still get a loan with bad credit. However, it may be the case that the interest payments and the ramifications of a breach within the agreement are exponentially increased. You could also apply for a loan with a creditor who does not use credit scoring, they are hard to find but can help if you are in a situation where you have bad credit. You could also demonstrate that you have taken measures to improve your credit score; whether it is by showing you have a secure job or paid back the loans that have held your credit score down in the past. Such steps like these will help you towards receiving a home loan with a bad credit score.
What is the typical payment schedule included in a Loan Agreement
The typical payment schedule included in a Loan Agreement is typically monthly. Most loans are paid off in monthly sums, however, there can be arrangements made to extend the period between payments if you get the right approval.
What is a guarantor clause?
A guarantor clause is a clause within the loan which covers certain instances where the payee might not be able to pay back the loan. A guarantor will take on the responsibility of paying back the loan if the payee is not able to for whatever reason it may be. A guarantor clause is used as another form of security for the bank, as well as reason for the bank to approve your loan.
What are the consequences of not paying a loan on time?
If you fail to pay your loan on time, there can be severe consequences. At first, the repayments will slowly increase until you have caught up with your repayments. If the payee is unsuccessful in repaying the payments they are behind in, you will hear from your creditor through a phone call or letter demanding the payment. If the demands are not met, the loan can be further escalated and/or defaulted. Defaulting can lead to the inability to secure a loan for years. If the payee is still unable to repay the debts, court action can be enforced. Failure to pay your repayments may result in your account being taken through the courts system in order to legally enforce payment.
Other documents you may need:
Further information
Document Reviews
No reviews available.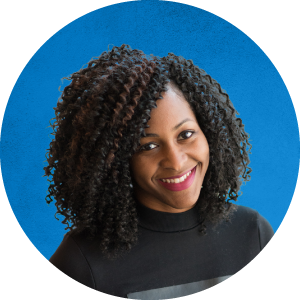 Not sure what you need? Call and speak to one of our consultants on
1800 529 728
How it works
Follow the steps below and you'll have your ready-to-use document in no time.
Step 1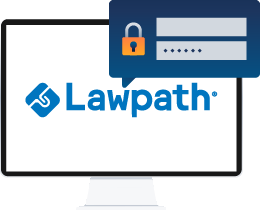 Set up a free Lawpath account
Step 2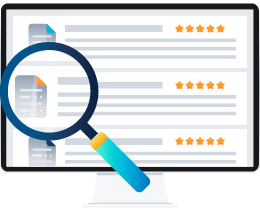 Search and find the document you need from our list
Step 3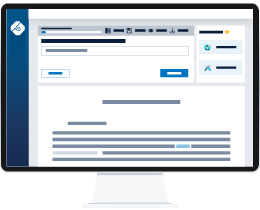 Follow the prompts and fill in all the relevant details
Step 4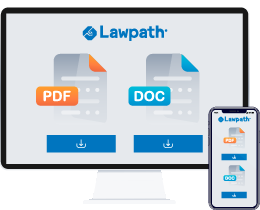 Download your document in ready-to-use PDF or Docx* format. Access from any device, at anytime.
A giant library of template documents combined with a legal marketplace make this a must have for any small business owner.
Create and access documents anytime, anywhere by signing up to our monthly or annual subscription plan
Sign up now