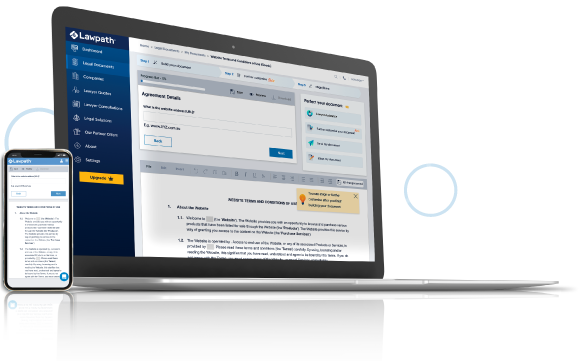 Will
Your first document is free with Lawpath
This legal document has been provided by Lexis Nexis


Will
eSign with Lawpath
Under 15 minutes
Last updated November 25, 2020
Suitable for all Australian states and territories
A Will is an essential document as part of your estate plan. Customisable and ready to use in under 15 minutes.
Get started
Document Overview
A Will is an essential legal document that communicates your wishes in relation to your estate. It ensures your interests and those of the people you care about are protected and taken care of according to your wishes. Clarity in documenting your distribution of estate prevents potential conflict about any property and/or residual property that might arise.
Use this Will if:
You would like your property to be distributed according to your wishes;
You would like to name the people and/or organisations that will receive your property when you are deceased;
You would like to appoint someone to execute your will; and
You would like to appoint someone to hold your property on trust for minor children when you are deceased.
What does the Will cover?
Appointing an executor of your will;
Gifts of property;
Donations;
Funeral arrangements;
Payment from your estate;
Allocation of land and money; and
Passing along digital assets.
Other names for Will include:
Last Will and Testament; and
Last Wishes.
What is the difference between a living will and a last will?
A living Will is a document that provides instructions regarding the medical care a person wishes to receive if they happen to become incapacitated or seriously ill unexpectedly. A last will ia a document that provides instructions for what should happen to a person's assets after his or her death. The difference between the two is that a last will does not take effect until after the person's death, but a living will comes into effect whilst the person is still alive but incapacitated.
What are the key inclusions in a will?:
Assets - anything owned by the deceased person before his or her death. For example real property, intellectual property, business ownership, cash, bank accounts, shares, cars, Jewelry etc.
Debt - any debts owed by the deceased person before his or her death. Upon a person's death, the liability to pay those debts would fall onto the deceased estate.
Beneficiaries - these are the person(s) named by the deceased person in their will as those who would benefit from his or her estate.
Executor - the person, nominated by the deceased to hold the responsibility of carrying out the deceased person's wishes as stated in the will, is known as theexecutor of the will.
Guardian for Children - when one of the beneficiaries in the will is under age (i.e. under 18) the deceased person would often appoint a guardian to hold the child's benefit on trust until they are of age.
How do I make my will legally binding?
There are several requirements for a will to become legally binding. In order to have a valid will, the will must be in writing, the will must be signed by the testator at the end of the will, the testator's signature must be witnessed by two witnesses and the witnesses must sign the will in the presence of the testator and each other. Once all of these elements have been satisfied, the Will becomes legally binding.
How does a will deal with digital assets?
Digital assets are a part of your estate and are treated the same by courts as any other asset that is to be dealt with through the execution of a will.
How often should you review your will?
With a will, it is best to review it after certain events in your life. Such events may include marriage, divorce and after a medical diagnosis or important surgery. When circumstances like this arise in life, it is best you revise your will to ensure that you, and your family, are prepared for whatever may come in the future.
What are the next steps after finalising your will?
Finalising your will is similar to making it legally binding. In order to finalise the will, the will needs to be executed and signed. The person signing the will must also have the legal capacity to do so and know the consequences of their decisions when it comes to the will. The will also has to be signed by two witnesses.
Document Reviews
No reviews available.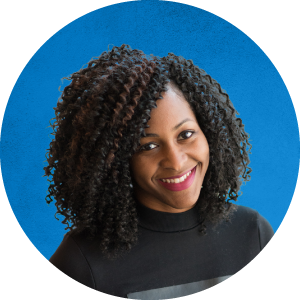 Not sure what you need? Call and speak to one of our consultants on
1800 529 728
How it works
Follow the steps below and you'll have your ready-to-use document in no time.
Step 1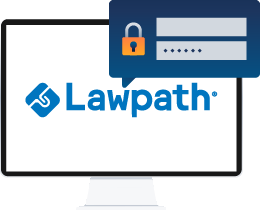 Set up a free Lawpath account
Step 2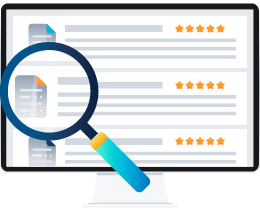 Search and find the document you need from our list
Step 3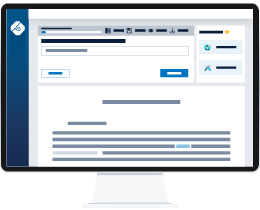 Follow the prompts and fill in all the relevant details
Step 4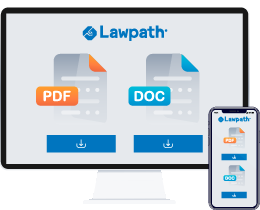 Download your document in ready-to-use PDF or Docx* format. Access from any device, at anytime.
A giant library of template documents combined with a legal marketplace make this a must have for any small business owner.
Create and access documents anytime, anywhere by signing up to our monthly or annual subscription plan
Sign up now