As an employer, it's understandable that you need to obtain certain information from employees. It's typically necessary, if not essential, that you have the contact details of your employees. However, your employee's privacy still needs to be respected in the workplace, and there are instances where your employee can decline your request for information.
In this article, we'll explain what information an employer can request from their employees and the situations where requesting information from your employee can become an invasion of privacy.
Read along!
What information from employees can employers request?
As an employee, you should be aware that you're required to keep some important information on record. Therefore, as an employer, you should be aware that you may be entitled to request this information from your employee under the Fair Work Act 2009 and Fair Work Regulations 2009. As an employer, it's a good privacy practice to tell your employees when you collect their personal information.
As an employee, you're required to assist your employer by providing certain information necessary for them to provide you with your payments, superannuation and to uphold fair work provisions that give rise to a mutually beneficial working relationship. The information you will be required to provide your employer includes the following:
Your name
Your tax file number (TFN).
Information relating to your superannuation fund so that your employer can make the mandatory contributions
Information that's necessary for your employer to make payment in monetary form, whether by cheque, cash, or bank transfer
Your Australian Business Number (ABN) (if applicable)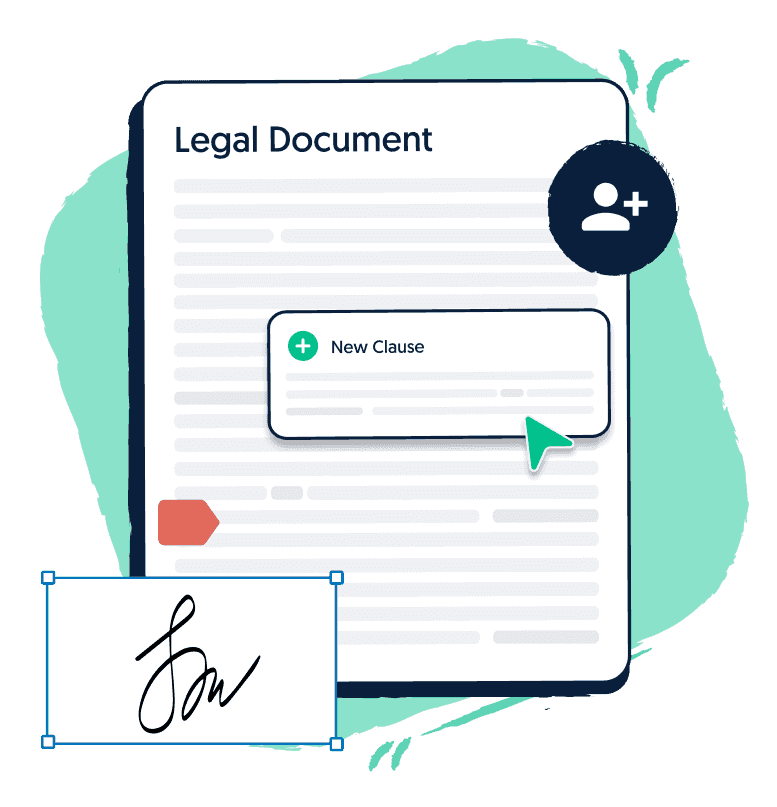 Get a free legal document when you sign up to Lawpath
Sign up for one of our legal plans or get started for free today.
What should employers tell employees during the information collection process?
As an employer, it's best practice to provide your employees with the following information when you're collecting their personal information:
The personal information that's being collected
The purpose of collecting the personal information
Employers should inform employees regarding the other individuals they may provide personal information to
Employers should explain to employees the methods they can use to access their personal information
Employers should outline the procedures employees can use to verify the personal information that has been collected and how the personal information can be corrected if it's outdated, incomplete or incorrect
An easy way to outline how an employee's personal information will be handled is by using a privacy policy for your business.
What governs the information that can be requested?
The Australian Privacy Principles (APPs) govern privacy protection in Australia. It's crucial to understand the 13 privacy principles whether you're an employer or an employee. Being aware of these rules and guidelines will assist in creating cooperative working relationships that build confidence and trust between employers and employees.
The Office of the Australian Information Commissioner website contains further information on good practices for organisations dealing with employees' personal information. The guides on the website cover the following topics:
Providing notice to individuals about the potential collection, use and disclosure of personal information
Limiting the collection of personal information
Disclosing personal information
Keeping personal information accurate, complete and up-to-date
Keeping personal information secure
Providing access to personal information
What can my employer do with my information?
As an employee, it's crucial to know how your employer will be using the information they requested from you so they can fulfil their legal responsibilities. Employers generally can't disclose the personal information of their employees to anyone. However, there are some exceptions to this rule, and they can disclose personal information to certain third parties.
Some of the situations where personal information can be provided to third parties include the following:
Where personal information has been requested by Fair Work Inspectors. Fair Work Inspectors may request information from employers regarding their employees in order to verify whether a business is complying with its employment obligations. A method Fair Work Inspectors can use to obtain information from employers through issuing a 'notice to produce'
When personal information has been requested by other government agencies. Government agencies that may request personal information from an employer regarding their employees include Centrelink and the Australian Taxation Office(ATO)
When personal information is collected from a protected action ballot
Where personal information is requested by a permit holder. Permit holders who have a right of entry permit can enter workplaces for the purpose of investigating suspected breaches of workplace legislation. During the investigation, permit holders can inspect and copy documents or records that relate to the alleged breach, and they can also provide a notice to produce to access documents or records at a later stage
Employers can provide personal information if it's required for references checks in regard to former or current employees. Employers won't have breached Commonwealth privacy laws if they provide personal information that directly relates to the employee's employment. As an employer, you should be cautious about the information you provide, and you should ensure the information you provide is related to the employee's employment to avoid breaching privacy laws
Employers are also required to provide personal information to current or former employees when requested. If an employee requests access to their employment records, employers are required to provide them with a copy. This copy must be made available to the employee within three days, or it has to be posted to the employee within 14 days of the request being made
Personal information can be disclosed to third parties if the information is required to be disclosed by law. You should ask the individual who has requested the information as to which law is applicable for the information to be required or allowed to be disclosed
Can an employer require a police background check?
Sometimes, your employer may be entitled to information about your criminal history. This is particularly the case for professions related to the following:
Government
Law enforcement
Health
Safety
Children
The relevant APPs govern this procedure. Under the Privacy Act 1988 criminal record information is classified as sensitive information. If you're an employer, it's best practice to inform the employee of this requirement.
Can employers request medical information?
Your health is another aspect of your life you may wish to keep private. Your employer can't request any medical information from a medical professional without your consent. However, in the event of sickness, an employee is entitled to take their accrued paid sick leave if they:
Are unfit for work because of a personal illness or injury
Provide the employer with evidence (e.g. a medical certificate or statutory declaration) that an illness or injury renders them unfit for work
In this case, your employer has the right to request a medical certificate.
What personal information is not covered by the Australian Privacy Principles?
The following information isn't covered by Australian Privacy Principles where it's used by the employer directly in relation to their employee's employment:
Salary or wage details
The number of hours the employee has worked
The amount of leave the employee has
Any information relating to the conditions and terms of the employee's employment
Whether the employee is a trade association, professional or union member
Information relating to an employee's conduct, performance and training
Information regarding the employee's superannuation, banking or taxation details
The employee's emergency and personal contact details
Information regarding the termination, resignation or engagement of the employee's employment
Conclusion
Whether you're an employer or an employee, it's crucial to be aware of the information that is protected under the privacy principles and by law. If you're an employee and you're still unsure about the information you're required to provide your employer, you should hire a lawyer for legal advice.
Similarly, if you're an employer and you're unsure about which information you can request from an employee, you should also hire a lawyer for legal advice to avoid a breach of privacy and legal consequences.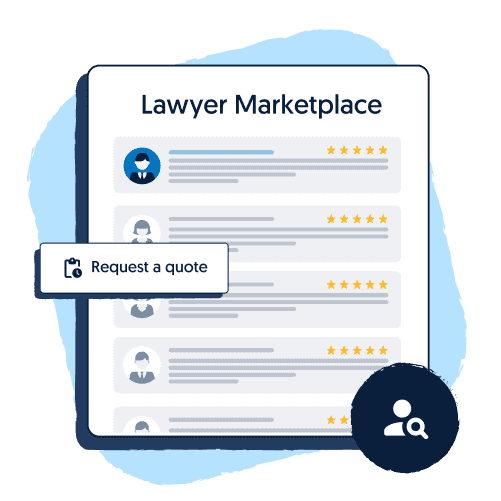 Find the perfect lawyer to help your business today!
Get a fixed-fee quote from Australia's largest lawyer marketplace.