High quality employees are essential to the success of a growing business. However, difficult or under-performing employees can be one of the most difficult things for small businesses to deal with. Employees that are not performing or are difficult can significantly impact on a businesses operations. Often employers want to immediately dismiss such employees to limit the damage they cause to the business. Such immediate termination is called summary dismissal. This article explains when employees can be immediately dismissed without any notice or warning.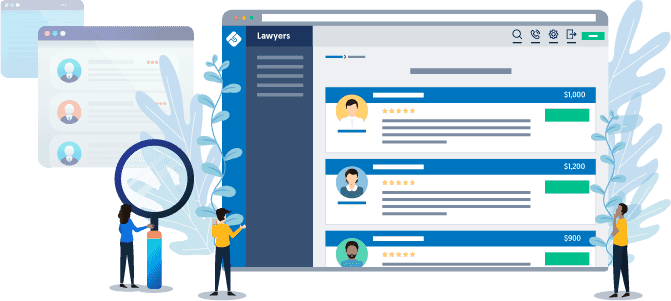 Find your perfect lawyer now
Get a fixed-fee quote from Australia's largest lawyer marketplace
Justified Immediate Termination
Employers usually need to go through a formal process before terminating an employee. This process includes providing the employee with a written warning that their performance or conduct is not satisfactory. This protects the employee and provides them with an opportunity to improve their performance or conduct. If the employee does not improve, the employer needs to provide formal written notice of termination of employement. Specific notice periods apply dependent on the type and length of employment.
In some circumstances employment can be terminated immediately without any warning or notice. However, this type of immediate or summary dismissal needs to be justified. Typically immediate termination is only justified when the employee has committed serious misconduct. Serious misconduct might include:
theft;
fraud;
assault;
intoxication at work; or
refusing to follow lawful and reasonable directions.
Additionally, the nature and context of the misconduct needs to be serious enough that it is unreasonable for employment to continue. Because this is dependent on context, the specific terms of the employees employment will often be a relevant consideration.
Unfair Dismissal
Unfair dismissal is termination of an employee in way that is unreasonable, harsh or unjust. Additionally, for small businesses, a dismissal may be unfair if it is not consistent with the Small Business Fair Dismissal Code. For more information about the code, see our Small Business Fair Dismissal Code guide. Immediate dismissal of an employee may be unfair dismissal if it is not justified based on the nature and context of misconduct. There can be serious consequences for unfairly dismissing an employee. If the Fair Work Commission finds that a dismissal was unfair, it may order the business to reinstate the employee or pay financial compensation.
An unfair dismissal claim can be extremely costly for your business. You might need to pay legal fees to defend your business if you think the dismissal was justified. Additionally, if the claim is successful you might need to pay compensation or reinstate the employee. Because of these significant consequences, it is very important to ensure that any dismissal is fair.
Protecting Your Business
If you want to immediately terminate an employee, it is important that you take steps to protect your business from negative consequences and costs. This means that you should only consider summary dismissal of an employee if you are sure that they have committed serious misconduct. Additionally, you should be sure that the nature and context of the misconduct makes it unreasonable for employment continue. If you summarily dismiss an employee in circumstances where it would be reasonable for their employment to continue, you might open your business to an unfair dismissal claim. Because it can be complex to determine whether summary dismissal is justified, it is a good idea to consult a business lawyer if you are considering immediate termination of an employee.
Conclusion
Immediate or summary dismissal of an employee is a very serious action to take. Because of the significant consequences to your business that can flow from an unfair dismissal claim, it is important to make sure summary dismissal is justified. However, it is also important to protect your business from serious misconduct of employees. If you are not sure whether an employees misconduct is sufficient to justify immediate termination, you should seek advice from an employment lawyer.

Don't know where to start? Contact us on 1800 529 728 to learn more about customising legal documents and obtaining a fixed-fee quote from Australia's largest lawyer marketplace.