A will is an important legal document that communicates how you would like your estate divided after you pass away. Although it isn't a pleasant thing to have to do, creating a valid will is important. It sets out how you would like your assets distributed and ensures the interests of those you care about are protected. Hence, ensuring validity is paramount. The testator's wishes may not be fulfilled if the will is invalid. So how do you know if your will is valid? Read our guide which sets out 5 easy ways to ensure that the will you make is valid.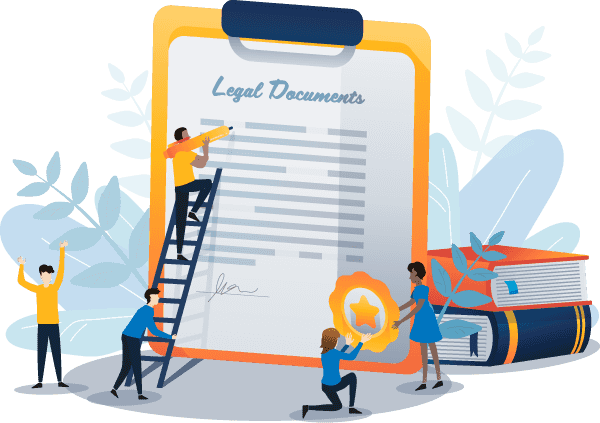 Make your wishes known in a matter of minutes.
Complete, customise and download your will for free.
Get started
1. Capacity of Will-maker
While this may seem obvious, the testator (will-maker) must have the capacity to create a will. In Australia, this means the will-maker must be a minimum 18 years of age, unless court approval is sought. Moreover, the testator must be mentally competent at the time of creating the will. This is often referred to as 'testamentary capacity'. This means they must understand what they are doing and the effect of their will.
For example, in the case of Ryan v Dalton [2017], the court found Mr Ryan's will to be invalid due to his lack of testamentary capacity. Here, Mr Ryan suffered from delusion and confusion, providing no valid reason for changing his will.
2. Intention to Create a Will
To ensure that the will you make is valid, you must intend to create the will. What does intention in this context actually mean? For starters, there must be an intention to leave assets to a beneficiary upon death and an overarching intention to make the will.
Following this, the testator must not be under any pressure or undue influence to devise. This means they must be acting on their own free will.
3. Ensure Legal Requirements Have Been Met
You must ensure you have met the applicable legal requirements to make a valid will. In New South Wales, section 6 of the Succession Act 2006 (NSW) sets out the requirements for executing a will. These include:
Must be in writing
Must be signed by the testator
The signature must be in the presence of at least two witnesses
At least two witnesses must attest and sign the will in the presence of the will-maker
Signature must be made with intention
4. Witnesses
As discussed above, a minimum of two witnesses must attest and sign the will. However, not everyone can do this. There are certain legal requirements surrounding who can be a witness. For instance, a witness cannot be a beneficiary. However, legislation allows spouses to be witnesses in limited circumstances.
The witnesses must be in the presence of the will-maker at the time of signing the will. To ensure the will is valid, it is recommended that witnesses print their names and addresses below signatures.
5. Consult a Lawyer
Wills are often complex legal documents and can have detrimental consequences if not administered correctly. This is why it is important to consult a lawyer to assist in drafting your will. This is particularly crucial when you have a large pool of assets or children. If you are unsure where to start after reading this article, read our guide 'How Do I Make My Will?'.
Moreover, having an experienced lawyer draft your will reduces the risk of invalidity. For more information and assistance, you should contact a Wills Lawyer.
Concluding Thoughts
Ultimately, a will is a hugely important legal document every person should have. Hence, you should follow the above guide to ensure that your will is legally valid.

Don't know where to start? Contact us on 1800 529 728 to learn more about customising legal documents and obtaining a fixed-fee quote from Australia's largest lawyer marketplace.