Sometimes, mistakes can happen when you're conducting business online. Whether this is by accidentally sending an email to the wrong recipient or recording something incorrectly, these mistakes can be costly. When it comes to sending emails, many businesses use a disclaimer. This serves to protect you if you send the email to the wrong recipient. In this article, we'll explain how email disclaimers work and also why they're a crucial tool in protecting your business.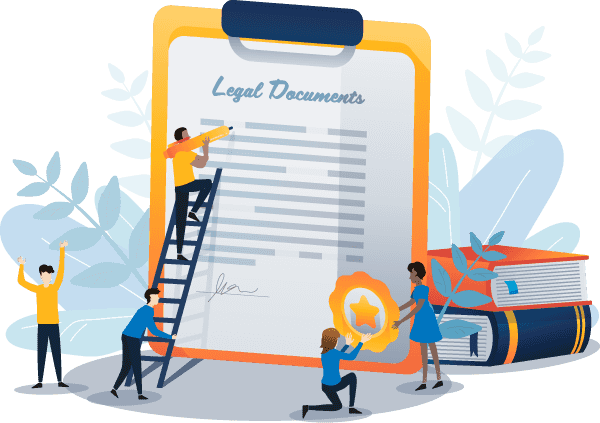 Complete and download your IT Policy for free.
Create this and other workplace policies on our platform.
Get started
What is it?
An Email Disclaimer is a notice at the end of an email and is a legal statement which confirms that the email that is only for the intended recipient and contains a disclaimer for opinions and errors.  An email disclaimer protects your emails from misuse or exploitation. This document normally contains the following:
A warning
Notice that the contents of the email are only for use by the intended recipient
Negation of liability by the sender
Protection of the sender's intellectual property
Why is it necessary?
Employers are responsible for the actions of their employees. This means that innocent mistakes such as sending an email to the wrong person can have serious consequences for the business as a whole. Email disclaimers are a way for companies to protect themselves and further, to prevent unwanted costly lawsuits. These notices can help prevent defamation, unintended contract formation, and also misdirected emails. A disclaimer acts as a deterrent to sue in relation to the content of the email. It may also exempt a company or business from liability as to the contents of an email.
Why use one?
1. Confidentiality
A clear and prominent confidentially disclaimer in an email disclaimer ensures the content of the email is for the intended recipient only and if the email is sent to the wrong recipient the contents should be kept quiet and deleted. This ensures the email content will not be misused.
2. Contractual rights
An email is a written communication and it is possible for a person to enter into a legally binding contract by email.  The email disclaimer provided shows that an employee does not have required authority to enter into a legally binding contract by email.
3. Protection from error
If an email is sent in error disastrous consequences could ensue.  A proficient email disclaimer can protect against misuse of content and information in the email.
4. Reduce liability
Using a disclaimer can reduce the risk of an employer being liable for the acts of its employees if it shown the employer had a clear policy regarding email.
Please note this will not provide complete protection and has yet to be fully tested in the Australian courts. However the use of an email disclaimer is fundamental to risk management and best practice for a company. A well written disclaimer such as the one provided by Lawpath can go the extra mile in protecting individuals, companies and their information.