Mobile App Privacy Policy
eSign with Lawpath
1st document free
Under 5 minutes
Last updated March 23, 2021
Suitable for all Australian states and territories
A Mobile App Privacy Policy allows you to communicate to customers and users how your application collects and uses the information collected. Customisable and ready to use in under 5 minutes.
Get 1st document free
Document Overview
This Mobile App Privacy Policy not only covers your application, but also user interaction with your website. A Mobile App Privacy Policy tells customers and users how your application collects and uses the information collected. As people are increasingly cautious about personal information being collected while using applications, it is crucial that you have a Mobile App Privacy Policy to give your customers and users confidence in your application.
You may be required to have a Mobile App Privacy Policy to stay compliant with the Privacy Act 1988 (Cth) and in many other countries. This compliance will not only ensure that you stay within the legal parameters but also eliminate the risk of having your application rejected during the submission process.
Use this Mobile App Privacy Policy if:
You developed an application and want to tell customers and users how their information is collected and used.
What does the Mobile App Privacy Policy cover?
Collection of personal information;

Use of personal information;
Disclosure of personal information;
Security of personal information;
Cookies;
Third parties access to personal information;
Geo-location; and
Opt-out right.
Other names for Mobile App Privacy Policy include:
Privacy Statement; and

App Privacy Statement.
Do I have to include a Privacy Policy for my app?
Under Australian law, it is required that you have a Privacy Policy for your app. If your app is also launched internationally, a Privacy Policy is required in many overseas countries as well. A Privacy Policy is required when you collect information such a personal data from your users or utilizing third-party analytics or other tools to collect such personal data.
A few examples of what this personal information can include are email addresses, names of users and billing information.
I have advertising on my app. Am I required to have a Privacy Policy?
In many cases where there is advertising on an app, under Australian Law you will be required to have a Privacy Policy that deals with this aspect of advertising. For example, if there is advertising in the form of direct marketing, it is required that this is complied with under the Australian Privacy Principles.
Does my app Privacy Policy need to be GDPR compliant?
The GDPR is formally known as the European Union General Data Protection Regulation and contains new data protection requirements that will come into effect on the 25th May 2018. There are many provisions under the GDPR that overlap with current Australian Privacy Law and as such, need to be complied with. These common legal requirements include how information is handled and ensuring privacy by design.
Most importantly, the GDPR will need to be complied with within the Privacy Policy, if it is found that the business is established in the EU, the business offers the app or monitors the behaviour of users in the EU.
What else will my app need to be published in the app store?
There are a few things you will need to complete before launching your app. In regards to legal considerations, you will need to get an ABN for your business and create an App End User License Agreement. Apple's End User License Agreement will automatically be applicable if you do not provide your own EULA, which can potentially be problematic as Apple's EULA is governed by the Law of the State of California and not Australian Law.
Next, it is best to consider the best ways to market your app. This will include target keywords, app descriptions and creating a supporting web page. Thirdly, look at the distribution of your app. This includes ensuring that the app is adequately configured to launch, analyzing crash reports and testing the app across numerous devices.
Where should I publish my application Privacy Policy?
The Privacy Policy should be available as a link on the page from which the app is downloaded from, on the app store itself. In addition, some apps require you to tick a box in which you agree with the terms and conditions of use, in addition to the Privacy Policy. Both of these legal documents are often hyperlinked and can be reviewed by the user if they so wish. Some apps also have a separate legal tab in which users can access on their app or on the publishing business's website.
Other documents you may need:
Further information
Document Reviews
No reviews available.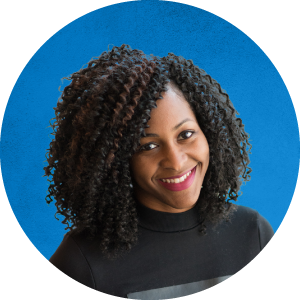 Not sure what you need? Call and speak to one of our consultants on
1800 529 728
How it works
Follow the steps below and you'll have your ready-to-use document in no time.
Step 1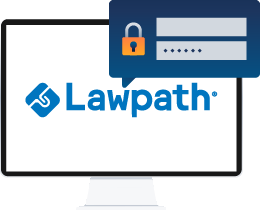 Set up a free Lawpath account
Step 2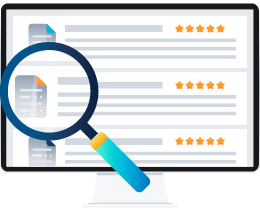 Search and find the document you need from our list
Step 3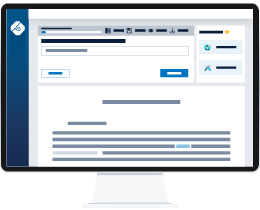 Follow the prompts and fill in all the relevant details
Step 4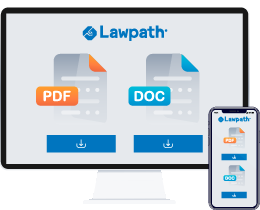 Download your document in ready-to-use PDF or Docx* format. Access from any device, at anytime.
A giant library of template documents combined with a legal marketplace make this a must have for any small business owner.
Create and access documents anytime, anywhere by signing up to our monthly or annual subscription plan
Sign up now